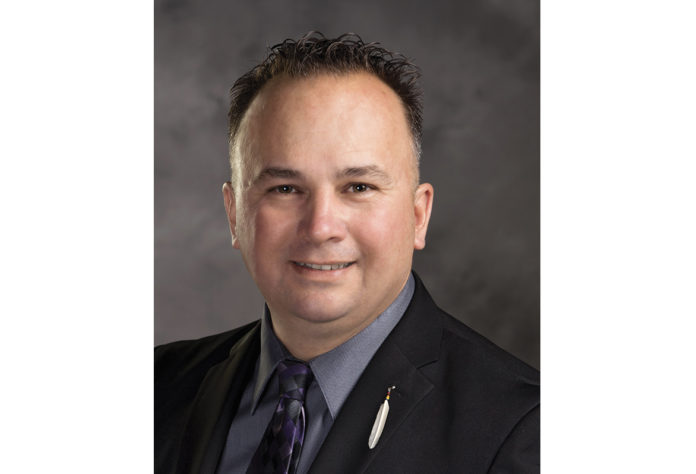 MILWAUKEE, WI – Wipfli has named Andrew Hofstetter a Director for the firm's national tribal consulting practice. An enrolled member of the Confederated Tribes of Warm Springs, OR, Hofstetter brings over 27 years of experience in tribal governance and gaming in both operations and the regulatory side.
"We are excited to welcome Andrew to Wipfli," said Grant Eve, current Tribal Gaming Practice Leader. "He not only brings a depth of understanding of tribal gaming and governments, but also is a leader in the industry helping to shape policy and enrich the lives of tribal members."
Hofstetter has dedicated his professional career to helping tribes through assessment, government affairs, identifying issues, concerns, and solutions. He has assisted tribes with drafting and editing policy, rules and regulations, tribal gaming ordinances, tribal internal control standards, and standard operating procedures. In addition, Hofstetter has developed symposiums, provided training, and is a skilled mentor and networker.
A sought-after presenter and accomplished writer, Hofstetter has written and published a variety of articles in Indian Gaming magazine with a regulatory focus. He served on the board of the Tribal Gaming Protection Network (TGPN) for 10 years and was chairman for five years. He worked with the TGPN to provide physical security threat assessments, and to provide a variety of symposiums that include the topics of: gangs, surveillance, background licensing, New Mexico regulators, anti-money laundering, and the Women in Tribal Gaming Symposium. In addition, he served on the board of directors for Las Vegas University.
He has held leadership roles for tribes in surveillance, as commissioner, executive director, and chairman of the tribal gaming commission, and vice chairman of the board of directors for Kahneeta Resort & Casino. He has served on the tribal state gaming compact negotiation team and has experience in dispute resolution as it pertains to state regulatory authority and the National Indian Gaming Commission.
Hofstetter will be a leader in Organizational Performance and Development for the tribal practice. In this role, he will use his experience that has benefited tribes throughout his many years of service to Indian Country in a wider and more expansive capacity to benefit future generations of Native nations.