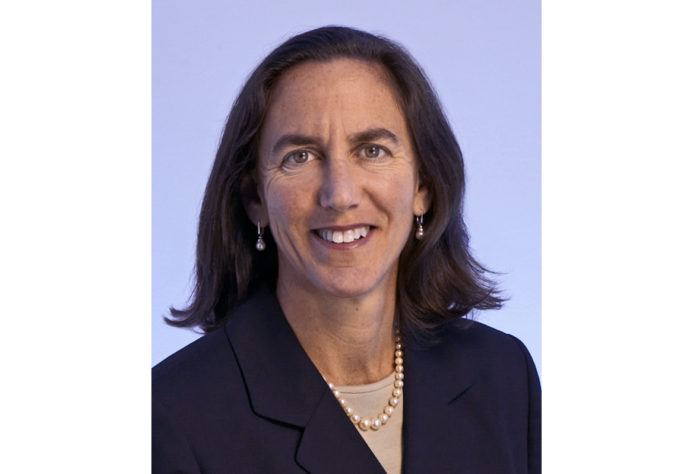 WASHINGTON, D.C. – The Department of the Interior has announced that Winnie Stachelberg will join the Department as its new Senior Advisor and Infrastructure Coordinator. Stachelberg will oversee the Department's implementation of the historic Bipartisan Infrastructure Law to help communities.
"The Bipartisan Infrastructure  Law  is a historic down payment on ensuring that future generations have access to clean air, drinkable water, fertile soil, and an overall quality of life that is currently threatened by the worsening climate crisis," said Secretary Deb Haaland. "Winnie brings three decades of distinguished management and public policy experience to the table to help the Department rapidly implement this law. I look forward to working with her to ensure that its investments are put to work immediately to address the climate crisis and create good-paying jobs in communities across the nation."
"I am thrilled to join the Interior Department as the new Bipartisan Infrastructure Law Coordinator and get to work on implementing the largest investment in the resilience of physical and natural systems in American history," said Stachelberg. "It is critical that we get to work quickly to get these much-needed dollars out to communities as soon as possible."
Stachelberg, who was nominated to be Interior's Assistant Secretary for Policy, Management and Budget this summer, will instead lead the complex implementation of the infrastructure law, which contains more than $30 billion in new investments for Interior Department programs to help ensure local, state, and tribal communities have the resources they need to bolster climate resilience, protect natural areas, and secure reliable access to clean water. Through funding for the agency's efforts to address intensifying drought, wildfires, flooding, and legacy pollution, the law will serve as the largest investment in the resilience of physical and natural systems in American history.
Stachelberg joins the Department following the President's formation of the Infrastructure Implementation Task Force and the announcement that Mitch Landrieu will serve as his senior advisor responsible for coordinating the implementation of this historic law. Stachelberg will lead the Department's coordination with the Task Force and Landrieu, who said when he was appointed that the law's implementation "will require strong partnerships across the government and with state and local leaders, business and labor to create good-paying jobs and rebuild America for the middle class."
Stachelberg was most recently the Executive Vice President for External Affairs at the Center for American Progress (CAP). For more than 15 years, working in a bipartisan fashion, she played an integral role in developing and driving the strategic direction of a multi-issue agenda among elected officials, advocacy groups, and other stakeholders. Prior to joining CAP, Stachelberg spent 11 years with the Human Rights Campaign (HRC), serving as both political director and the first Vice President of HRC's Foundation. Stachelberg started her career as a budget analyst at the Office of Management and Budget.