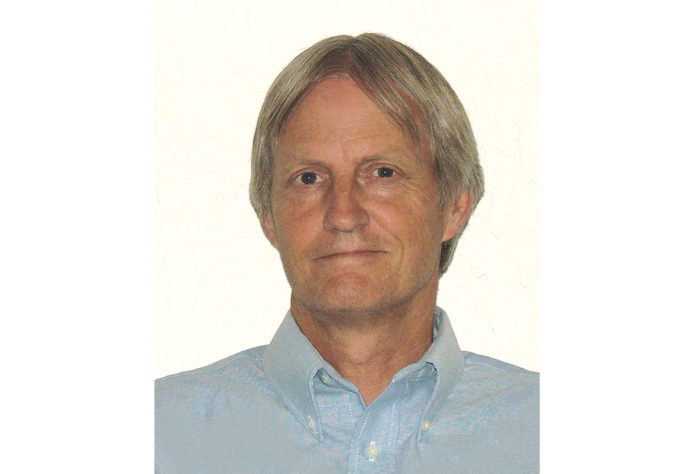 by Craig Pendleton
Casinos have a unique opportunity, created by the pandemic, to reassess, reinvent, retool, and revise all of their amenities, including food and beverage operations.
Where Casinos Are at Today
Most properties have been operating at a lower percentage of capacity than prior to closure due to restrictions and protocols in place. Gaming stations have been separated for distancing requirements, screened with dividers (typically acrylic or plexiglass), with some of them temporarily closed. Some innovative operators have remodeled and expanded gaming floorspace to allow increased distancing between slot positions without reducing the total amount of active machines at their casino. Many casino leaders have stated that customers visiting at these times are more likely to be "true gamers" versus "recreational gamers." Interestingly, these dedicated players are staying and playing longer with increased spending levels above their pre-COVID habits. Many casinos "marginal profit" amenities are closed or dramatically scaled back. Casino gross revenues are lower, but profitability levels are similar to pre-COVID and in many cases, current net profits are higher, leading to new EBITA records at some locations.
By keeping "money-losing" amenities closed, operators are saving considerable labor costs and avoiding profit erosion. The big question is: As other entertainment options other than casinos reopen, will the visitation habits and the increased level of spending of dedicated gamers remain elevated?
Opportunity
Safety is the primary concern. Certain elements of operations are closed at many properties due to the extenuating circumstances created by the current pandemic. Previously, these same elements could never have been closed or taken away from customers without major pushback. Now is the time to determine what should be reopened, retooled, or eliminated.
In most cases, casino operations do not resemble pre-COVID operations. In addition to distancing, temperature tracking, mask mandates, elevated levels of cleaning and sanitation, there are other items such as converting to non-smoking that have not been met with the same resistance that would have occurred without COVID. Older properties with less efficient HVAC systems have benefitted from converting to non-smoking. Many properties are considering permanently becoming all non-smoking and creating dedicated smoking areas for play or improved smoking break areas. Dedicated players have also not been deterred by the lack of beverage/cocktail availability at some properties. They haven't stayed away without full-service dining options or entertainment. It is hard to say what the long-term effects will be on the amenities operators previously believed were imperative to drive visits.
Options for Food and Beverage Operations
• Outlets can be modified to create permanent facility adjustments to accommodate increased levels of carry out meals.
• Properties have the opportunity to convert food and beverage outlets from full-service to quick-service outlets. Many players have expressed that they would rather have a faster dining experience to allow them to get back on the gaming floor versus the full-service experience.
• Operators may consider reducing the amount of full-service seating capacity to match the reduced capacities mandated by current protocols.
• Buffets can be converted into other outlets, food halls or to full-service sit-down buffets where the customer orders off of an extensive menu and has it delivered to the table. This avoids lines, distancing challenges, and also helps seniors and those with mobility challenges. Full-service buffets are occurring at a few properties with adjusted pricing to compensate for the additional amount of staffing required for this system.
Steps to Determine What to do with Food and Beverage Outlets
Calculate the Numbers and Measure the Return on Investment
COVID closure has created the perfect "beta test" of separated elements of the casino operating (or not operating) independent of each other. Multiple overlapping promotions and offers running concurrently make it exceedingly difficult to determine the return on investment for each element. The calculation of the effects of individual offers is much simpler when the offers and casino elements can be isolated. If gaming and non-gaming activity is being tracked, complete player behavior can clearly be calculated. Some properties have installed the requirement that every person entering the casino must use a player's card during gaming and non-gaming activities to allow for contact tracing. This has also created an excellent opportunity to measure all activities of each player, and is retraining players to use their cards everywhere. This may be the time to install a tracking system for all non-gaming activities by using incentives such as individual or tiered pricing discounts, immediate rewards, or similar items.
Ask Valuable Players Directly and via Surveys
Determine who the financially valuable customers to the casino are and ask them directly what they want. These must be players with the most business value to the casino, not merely the most vocal players. Online surveys can be useful. Results should also be factored for players who do not like to answer surveys.
Some suggested questions to ask valued players:
• What do they want in food and beverage choices during their visits?
• Have they changed how they feel about sitting and dining versus eating quick-service meals or taking meals to go home with them?
• What is the most important reward option for each player: additional gaming credits for play, in-casino dining, meals to go, gifts, entertainment, or lodging?
Determine What Adjustments are Best After Completing the Analysis
What is needed will vary per property type:
Gaming only local casino close to town – food and beverage is typically not important as an attractor, but is more commonly used to extend player time at the property during a visit.
Gaming only casino with a long drive – it is important to feed players during their visit and keep them on property. Unique special menu items can serve as a deciding factor when customers are determining which casino to visit.
Gaming casino with lodging – a variety of food and beverage options are needed to allow for overnight and multiple day duration stays.
Full resort – geared towards multiple day stays that need choices and variety, including some upscale options.
Player Demographic Segments and What Food and Beverage Outlets Fit Each One
Different food and beverage offerings should be based upon each player demographic group. Define and delineate players into groups and create offerings to specifically accommodate each group. When tailored for each group, they can provide specific targeted individualized experiences. Every property will be different, and some outlets may fit more than one group.
Here are some examples of common demographic player groupings:
Younger Players – tend towards sports bar/sports betting, casual groups with beverage and ala carte multiple course small snacking menus during a longer experience.
Dedicated Gaming Players – typically wish to concentrate on remaining on a gaming position with few interruptions. Fast dining options that get a player back on machine or gaming station are ideal. Some properties may even consider meal items delivered directly to players at their gaming position.
Senior Players – leisure to medium speed, easy dining experience, semi-social at moderate price points, and with portion size awareness.
High-End Players – from a reward perspective, they may enjoy the social experience of being pampered during a longer high-end dining experience that they have earned.
Mid-Level Players – a valuable mixed group with different viewpoints towards reward redemption, desired choices, dining experiences and speed options. This should be targeted by the property and may be broken into multiple segments.
Ethnic Group Players – this is very property specific. Often properties spend considerable funds and resources to provide authentic dining options for these players without seeing strong visitation or financial returns. This group may be better served with periodic specialized 'player's parties.'
Additional Considerations When Finalizing Revised Outlets
Menus – reduce the size of menus. This will assist in lowering labor demands to balance additional staffing required for new sanitation protocols. Keep the previous outlet's top 20 menu items and install rotating specials to offer variety.
Pricing – menu pricing can be adjusted in full-service outlets to create a larger pricing separation between quick-serve outlets. Prices for dining-only customers should be the same or higher than other local dining options. Deals and discounts should be for valued players who should never pay full price based upon discounting per player level and redemption value of reward credits and promotions. The goal must be to break even or make money in all of the outlets and not target feeding the surrounding community. Dining only customers compete for the resources of casino players including seating and parking spaces.
Staffing – revise service procedures via menus, layouts, and additional technology to reduce staffing requirements and provide savings where possible. Consider converting casual outlets to "order at the counter" or using kiosk/cell phone app ordering systems along with electronic touchless cashier technology or experimenting with tableside order takers. Meals can be delivered to the table by food runners, with other staff members assigned to maintain dining room guest service, beverage refills, and add-on items. This conversion can cut the front of house staffing requirements substantially compared to the requirements of standard full-service dining.
One-Time Opportunity
Casinos have one chance when reopening outlets to adjust and reinvent as opposed to simply reopening outlets the way they were prior to COVID. It is easy to give and difficult to take away. Now is the time to re-concept, readjust, retool.
Craig Pendleton is President of National Foodservice Consulting, Inc. He has consulted for the past 28 years as a tribal casino specialist. He can be reached by email at [email protected] or visit www.nationalfoodserviceconsulting.com.