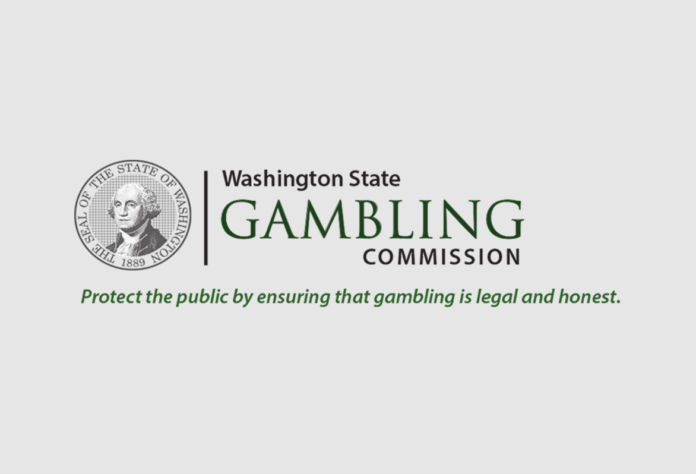 LACEY, WA – Washington State Gambling Commissioners and Ex-Officios recently voted 6-0 to approve a Class III compact amendment with the Muckleshoot Indian Tribe that will include new provisions for the tribe and new provisions that don't exist in other tribes' compacts. The amended compact will be sent to Governor Jay Inslee for his signature.
"This compact amendment represents a great opportunity for the Muckleshoot Indian Tribe and their gaming operations, offering customers unique opportunities," said Bud Sizemore, Gambling Commission Chairman. "It's the result of comprehensive negotiations between the Washington State Gambling Commission and Muckleshoot tribal government."
The following are major changes in the proposed amendment:
Allows operation of 125 gaming tables in one gaming facility or a combination of two facilities.
Allows designated area for 25% of table games in operation to offer up to $1,000 wagers and limited tables can offer up to $5,000 wagers after customer screening.
Allows operation of 4,000 player terminals in one gaming facility or a combination of two facilities.
Allows $30 wagers at the player terminals in operation.
Allows for extension of credit to qualified customers, based on screening criteria set out in the appendix and documented in a memorandum of understanding.
Provides additional funding for problem gambling treatment.
Provides additional funding for charitable contributions.
Establishes a moratorium on additional changes until six months after Problem Gambling Task Force completes its report.
Adds a framework to review and approve a wide-area progressive connected to the Tribal Lottery System.
Adds a framework for new security features for the Tribal Lottery System.
"This gaming compact amendment will help keep our casino a competitive gaming and entertainment facility and thereby help ensure resources needed to fund important tribal government programs and services for our community to keep pace with a growing need," said Jaison Elkins, Muckleshoot Tribal Council Chair. "It also makes possible greater levels of funding for charitable contributions and problem gambling programs."
Once the Tribal Chair signs the amendment, it will be sent to the Governor for final consideration and signature. After obtaining the signatures of the Tribal Chair and the Governor, the tribe will send the amendment to the Secretary of the U.S. Department of Interior for publication in the Federal Register.
The Indian Gaming Regulatory Act of 1988 provides that Indian tribes may conduct Class III gaming activities on Indian lands when the gaming is conducted in conformance with a tribal-state compact. RCW 9.46.360 provides that the Gambling Commission negotiate those compacts on behalf of the state. The Muckleshoot Indian Tribe's tribal-state compact for Class III gaming was originally signed on February 19, 1993, and this is the seventh amendment.