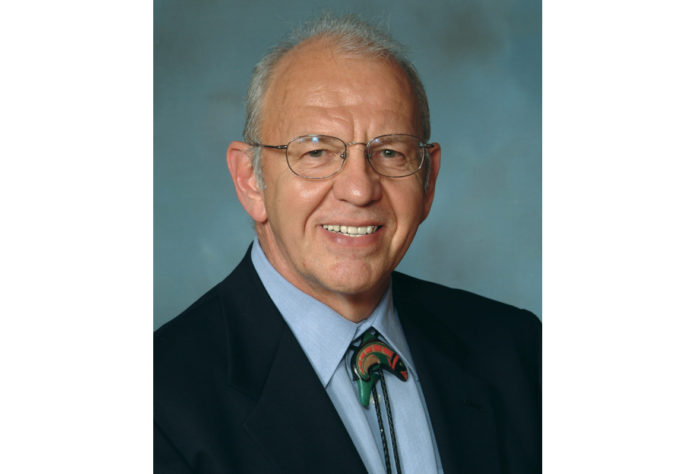 W. Ron Allen, Chairman
Jamestown S'Klallam Tribe
7 Cedars Casino in Sequim, WA
7cedarscasino.com
jamestowntribe.org
ISSUES/OPPORTUNITIES: Our 7 Cedars operation is focused on how to continue to deal with COVID challenges, including staffing vacancies. Staffing recruitment and associated cost-of-living costs are impacting our recruitment and retention. 7 Cedars is located in a very rural community making recruitment challenging, so we conduct regular salary/ wage surveys to make sure they are fair, including benefits.
Sports betting is a new opportunity for Washington State tribal properties and we are looking forward to inserting that gaming venue into our operations. We are exploring opportunities to introduce electronic table games in our casino and are actively negotiating with the Washington State Gambling Commission.
Our tribe has many other operations projects to expand the diversification of our business portfolio including: real estate, an RV Park, truck stop c-store, and medical services, e.g., opioid abuse and dental care expansion. Our team is planning on expanding our retail cannabis operations into farming and medicinal care services. We are expanding our community program and service capacity, focusing on elder and youth programs as well as childcare for tribal citizens and employees.
LESSONS: Due to the COVID pandemic, we have had to adjust to more efficient operations with less staff and find ways to make the property successful. Safe and healthy workspaces for our employees has become a priority to be prepared for another pandemic like the COVID variants of the last two years.
Casino marketing and special perks for our VIPs as well as attraction of new patrons has become more creative to sustain operations. 7 Cedars is exploring ways to reintroduce live entertainment safely and hopefully the pandemic will get under control. The mask mandates make this entertainment venue challenging. Our tribal governmental operations are using the teleworking options as much as possible to keep our employees safe.
FUTURE: Our properties are continuing to expand due to the need for more operational space and accommodations for both the casino and hotel operations, including expanding our tribal gaming regulatory operations, surveillance, IT operation and facility maintenance. We are upgrading our golf course to replace a 50-year old irrigation system. We are currently updating our resort master plan to accommodate the expansion of our hotel, convention space, and parking.