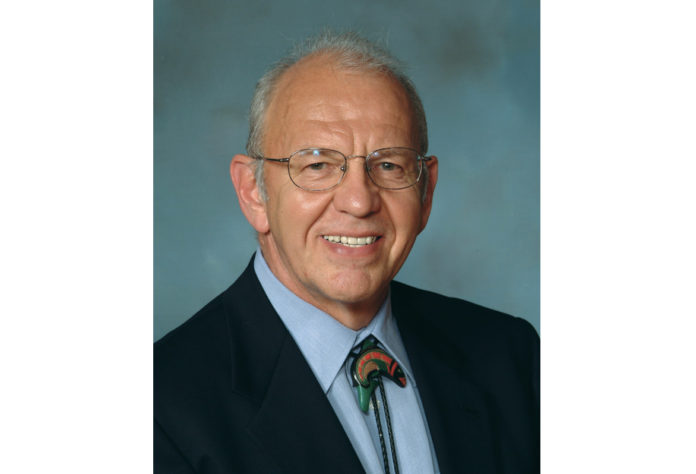 W. Ron Allen, Chairman/CEO
Jamestown S'Klallam Tribe
7 Cedars Casino in Sequim, WA
7cedars.com
jamestowntribe.org

Tribes are making difficult and dramatic choices to protect our communities, tribal citizens and employees' health and safety from the devastating impacts of the COVID-19 crisis.
Early in the pandemic, we shut down our tribal casino and most of our businesses as a precautionary measure consistent with a Washington State mandate from our governor. We immediately instructed our staff to wear masks and use consistent good hygiene including washing hands regularly as recommended by our public health officials. Our casino did not reopen until June 1st after almost three months of closure.
The virus has ravaged our ability to maintain tribal government operations and provide essential services. We rely heavily on casino revenue to pay for essential government services. With this income stream stalled, we were forced to lay-off or furlough most of our staff. This caused serious financial hardship for our employees and their families and has made it very difficult to provide the support and essential services our citizens need. These needs only increase in a crisis and we are particularly concerned about the wellbeing of our elders.
We are proud of how our staff and community have rallied to address COVID challenges. Our health clinic has been on the frontlines of this battle, distributing life-saving PPE supplies, e.g. masks, testing equipment and supplies. We worked with federal and state administrations to understand and access CARES Act relief funds to offset some of the financial damage and plan to use funds to bring staff (and services) back. And we have shifted the provision of essential services to maintain the safety and distancing measures needed to establish a safe environment. All the while, we have had to confront the fears and anxiety this virus and resulting economic trauma have created for our community.
CARES Act funding was slow to arrive and challenging to access. The Act did not provide adequate guidance on how funds could be used and answers to key questions were constantly changing. Our biggest worry was for our citizens. Many are unable to leave their homes and we are focused on ensuring they have the food, medicine, and other essential items necessary for their survival.
The good news is most tribes received help from the Treasury, BIA, IHS, HUD, sand ome from FEMA and NOAA (fishery impacts). We are slowly and carefully utilizing these funds to address the impact of COVID-19, while waiting for new relief funds to reboot our economy and businesses.
Now that our casinos, hotels, golf courses and other businesses are reopening, we are confronting new issues like procuring an adequate supply of safety equipment and training staff in new (and evolving) public health safety practices. It is encouraging that the general public is largely complying with heightened safety requirements. Most realize we need to do things differently until a vaccine is discovered and we defeat this virus. Until a vaccine is discovered and made available to everyone everywhere, we are learning to live in this new world.
We are proudly wearing our face masks to protect our loved ones. We are mastering Zoom meetings and finding new ways to continue our work. Even traditional practices like Pow Wows have found a new life online. Indian Country won't lose sight of what matters. We have learned to adapt and survive for centuries and are adjusting to meet this new COVID challenge.
With community leadership and a healthy dose of patience, we will prevail and defeat this historic public health crisis.