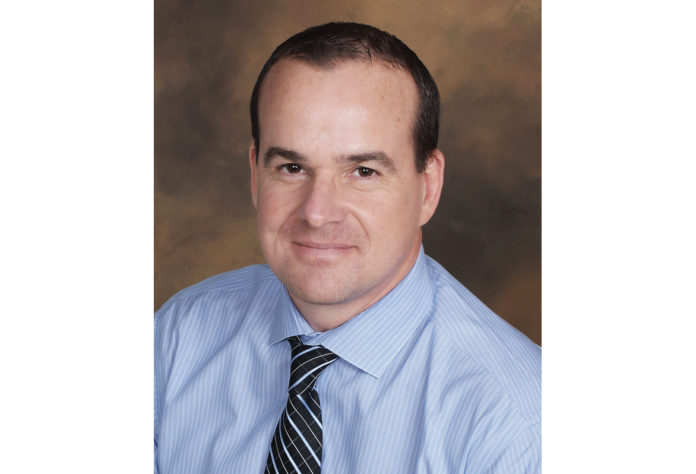 by Dan White
Many casinos continue to struggle with hiring and recruiting team members in the face of the on-going pandemic. This has left some operators scrambling to effectively staff venues and services efficiently. While this may not be a long-term problem, it can certainly create some short-term challenges. One of those challenges may be the overall guest experience. Service levels and guest satisfaction survey scores may be suffering as staffing levels create service shortfalls.
How can casino operators mitigate the effects of a labor-pool shortage and still deliver a positive guest experience? Or, put another way, how can we deliver more with far fewer resources at our disposal?
One popular theory from behavioral economics may provide a solution: the peak-end rule. The underlying theory of the peak-end rule suggests that human memory of an experience is shaped primarily by the most intense moment (peak) and the final moment (end). In both cases, those moments can be either positive or negative. But those moments will most often drive the over-arching memory of that experience.
First proposed by psychologists Barbara Frederickson and Daniel Kahneman in a 1993 paper titled, When More Pain is Preferred to Less: Adding a Better End, the peak-end rule is a heuristic, or mental shortcut, our minds make in an effort to quickly categorize our thoughts or memories. The study focused on exposing participants to two experiences. The first experience had participants submerge one hand in cold water for 60 seconds. The second experience was similar, but participants kept their hand in the water for an additional 30 seconds as the water temperature was increased by one degree. When participants were asked which experience they preferred to repeat, the overwhelming majority selected the second, longer experience. The second trial created a more positive end that ultimately shaped their memory.
What can casino operators learn from the peak-end rule? For years, many casinos have attempted to make every interaction with guests perfect. This includes all encounters across all touchpoints throughout the operation. But how realistic and reasonable is this approach? Particularly in a time when labor resources are at an all-time low? The result, in many cases, is not an overall high guest satisfaction score, but a mediocre one.
The reality is most casinos do not have adequate resources of labor and time to commit to making every guest interaction perfect. And that is where the peak-end rule may provide a better option; instead of trying to make every moment perfect, identify opportunities to create a positive peak and a memorable end.
One of the best-known examples of peak-end rule in the hospitality industry is the story of the Magic Castle Hotel in Los Angeles. While the property has been described as having dated décor, a small swimming pool and other modest appointments, the refurbished apartment complex is consistently ranked as one of Los Angeles's top hotels. The Magic Castle creates a number of peak moments for its guests, including a popular Popsicle Hotline; a cherry-red phone near the swimming pool guests can pick up and order popsicles from at any time. In addition to the Popsicle Hotline, the Magic Castle offers unlimited snacks upon demand, a menu of board games delivered to guest's room and special magic shows during breakfast service.
Each of these moments may help the hotel overcome other, less-than-stellar aspects about the guest's stay. According to the peak-end rule, a guest is far more likely to remember the positive experience of ordering popsicles for their children at the pool and less likely to recall the fact the elevator may have been unusually slow or the room décor was a bit dated.
One casino hotel property in the Pacific Northwest implemented a popcorn reception in its hotel lobby in 2019. The program was hosted by hotel leadership every afternoon to coincide with check-in. Guests entering the casino were greeted by the smell of freshly-popped, buttery popcorn. Leadership welcomed guests and offered them a complimentary bag. Such a moment has an opportunity to serve as a peak in the guest's experience. It is also an affordable way to deliver a memorable moment during the guest's stay.
So how do you create a positive peak or end experience? Ultimately, the solution should be a reflection of the unique properties of your operation. The popsicle hotline may not fit with a four-star property. Likewise, offering bags of freshly-popped popcorn may not align with your property's demographic or style. There is no singular answer to this question. It should, however, align with your property's overall brand. It should also be something you can commit to without adding significant resources. Such an approach will not benefit your organization if it requires hiring more staff or significantly increasing costs. Instead, find something that feels organic to your service and value proposition and fits naturally into your service chain.
Another important factor in this process is to work toward reducing "negative peaks" that may currently exist within your guest experience. If you currently collect guest feedback in the form of monthly satisfaction surveys, it is a good practice to ensure you are collecting qualitative feedback in addition to the quantitative feedback. Qualitative feedback, in this case, would be open-ended questions about the guest experience. This practice may reveal important insight into discovering the top contributors to guest dissatisfaction. For example, if there is a high frequency of guests who comment about the lack of ashtrays in the smoking section of your casino, this may be causing a negative peak. It is important to identify these factors and work toward eliminating them in order for the positive peaks to contribute to the overall memory of the casino experience. 
This exercise should be on-going and continuous. Consider a modest start. Perhaps identify one such issue each month, for example. Over the course of 12 months, you will have eliminated or reduced 12 negative peaks and significantly increased the opportunity for a positive peak to shape the memory of the overall experience.
Such an approach may not be intuitive for all operators. For years, the hospitality industry has been conditioned to believe that every interaction across every department should be perfect and flawless. Operators pour valuable resources into these pursuits and may be disappointed in the results; slow, inconsistent progress or mediocre guest satisfaction scores that don't appear to be moving in the right direction. A strategy that incorporates the peak-end rule may deliver faster and more consistent results than the traditional approach.
At a time when staffing and labor resources are scarce, a peak-end theory approach to the guest experience may help consolidate resources, sharpen focus and mobilize attention toward a far more manageable objective. Properties that are constrained by staffing, time or other resources may gain valuable advantages from adopting a peak-end strategy to improving the guest experience. At the very least, such a strategy may yield results that can create a foundation for longer-term success.
Dan White is Director of Marketing for Muckleshoot Casino in Auburn, WA. He can be reached by calling (360) 890-1433 or email [email protected].