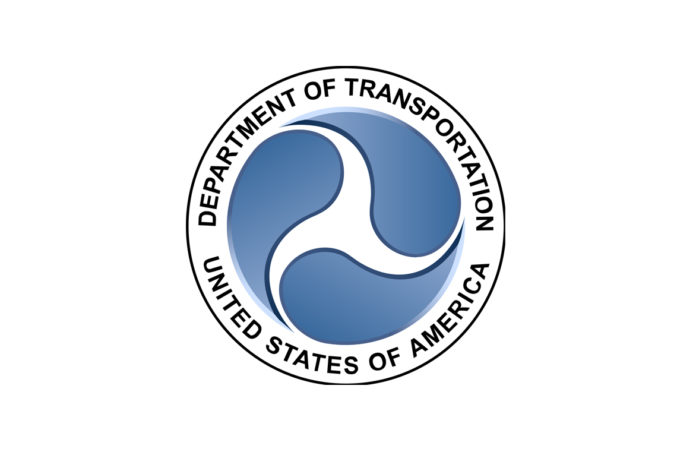 WASHINGTON, D.C. – The U.S. Department of Transportation's (USDOT) Federal Highway Administration (FHWA) announced cooperative agreements re-establishing regional Tribal Technical Assistance Program (TTAP) centers. The centers will assist tribal communities as they seek to access $3 billion in Tribal Transportation Program Funding made available by President Biden's infrastructure package, as well as additional federal funding opportunities.
FHWA's move from a centralized technical assistance model – headquartered in a single, centralized location under a two-year pilot program – back to a regional technical assistance model responds to the input of tribes gathered in 13 listening sessions over seven months, and input from tribal stakeholders through a Federal Register Notice Request for Information. These conversations illuminated the diversity of needs across the wide range of geographic, topographic, and climate conditions that exist across Indian Country.
The regional centers will ultimately serve the 12 Bureau of Indian Affairs (BIA) regions and associated tribes and meet the transportation training and education needs of Native American communities, building skills and expertise to ensure the safety and maintenance of tribal roads.
"We have heard directly from tribal leaders across the country about how decades of underinvestment in infrastructure affects tribal communities," said U.S. Transportation Secretary Pete Buttigieg. "Today, the Biden-Harris Administration is responding to calls from our tribal partners for greater technical assistance, establishing six regional centers, with a seventh on the way. Our goal is to help tribes make the most of historic funding to modernize roads, bridges and more."
"FHWA is deepening its commitment to partnering with tribal communities across the country by re-establishing these technical assistance centers and helping tribal communities secure access to federal transportation funding and technical assistance," said Federal Highway Acting Administrator Stephanie Pollack. "We are committed to ongoing dialogue with tribal governments to ensure that this restored technical assistance program is responsive to tribes and provides them with access to the technical training and assistance they need. This will allow tribes to successfully compete for federal infrastructure funding and administer and manage transportation programs that serve the needs of their tribal communities and reduce the significant number of serious injuries and fatalities on tribal lands."
TTAP centers are established to deliver the tribal component of FHWA's Local Technical Assistance Program to tribal communities. The centers provide American Indian and Alaska Native tribal governments with training, technical assistance, and technology services that best meet the needs of tribal communities, including on-demand, virtual, and hands-on services that strengthen tribal capacity for self-governance of transportation programs. TTAP centers complement other DOT technical assistance resources designed to support tribal, rural and disadvantaged communities.
The announcement is a critical step in a process begun earlier this year when FHWA issued a Notice of Funding Opportunity (NOFO) announcing the availability of up to $17.8 million over five years to re-establish regional TTAP centers. Of the seven TTAP Centers advertised, the following six TTAP centers were selected for award:
Regional TTAP Centers
Associated BIA Regions
TTAP Center Awards
Southern TTAP Center
Eastern Oklahoma, Southern Plains
Oklahoma State University (OSU)
Southwestern TTAP Center
Navajo, Southwest
Lenea Corporation (LC)
Northern TTAP Center
Rocky Mountain, Great Plains
North Dakota State University (NDSU)
Western TTAP Center
Pacific, Western
National Indian Justice Center (NIJC)
Northwestern TTAP Center
Northwest
University of Washington (UW)
Alaska TTAP Center
Alaska
University of Alaska Fairbanks (UAF)
The final, Eastern TTAP Center that will assist tribes in the Eastern and Midwest Associated Bureau of Indian Affairs Regions, will be readvertised in December of this year through a NOFO, with an informational webinar two weeks following that notice. That NOFO will be available at www.grants.gov and includes additional information and program requirements.
In addition to $3 billion in Tribal Transportation Program funding and $17.8 million to re-establish TTAP centers, the Bipartisan Infrastructure Law provides the following funding specifically for tribes between 2022 and 2026:
$825 million under the Tribal Transportation Facility Bridge Program and Bridge Formula Program Tribal Bridge set-aside
$200 million under the Tribal Transportation Facility Bridge Program and Bridge Investment Program Tribal Bridge set-aside
$121 million under the Tribal Transportation Program Safety Fund
$45 million under the Tribal High Priority Projects Program
$10 million under the Rural and Tribal Technical Assistance Pilot Program
To assist the 574 federally recognized tribes in addressing their transportation needs, FHWA developed a Transportation Funding Opportunities for Tribal Nations brochure, and this summer the USDOT launched Navigator to help communities understand the best ways to apply for grants and access the full array of DOT technical assistance resources.
In the coming months, the Department will host listening sessions to gather further input on how USDOT and FHWA can support tribal communities as they work to access transportation funding under the Bipartisan Infrastructure Law to improve safety, mobility options and quality of life for tribal residents.