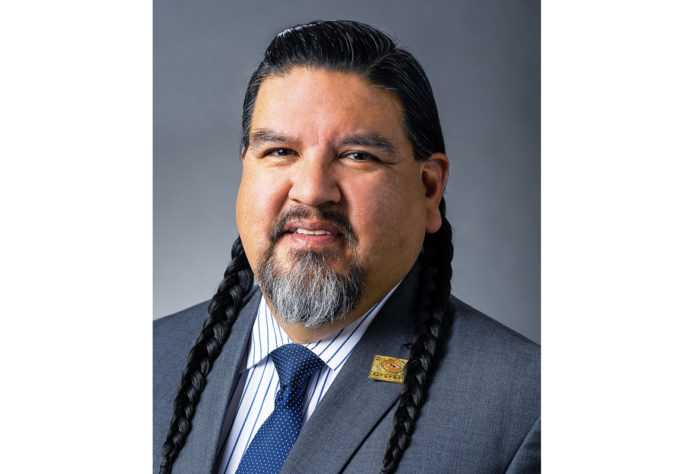 MISSION, OR – The U.S. Senate unanimously approved President Biden's nomination of Chuck F. Sams III to be Director of the National Park Service (NPS) on Nov. 18, 2021. Sams is an enrolled member of the Confederated Tribes of the Umatilla Indian Reservation (CTUIR) and is the first Native American to serve as Director of the National Park Service in its 105-year history.
"Chuck knows the outdoors," said Kat Brigham, Chair of the CTUIR Board of Trustees. "He understands the importance of helping families develop a relationship with the land."
U.S. Senator Ron Wyden asked the Senate to confirm the nomination by unanimous consent and there were no objections.
"He has dedicated his life to protecting and providing for the people," said Tribal Elder Antone Minthorn. "At his core, he is honorable, loyal and accountable."
Sams appeared before the Senate Committee on Energy and Natural Resources on October 19 to answer questions from the Committee. On November 2, the Committee voted to refer his nomination to the full Senate.
"Chuck is unflappable … He is known for being steady at the helm and taking challenges in stride," said Bobbie Conner, Director of Tamástslikt Cultural Institute. "Chuck was raised to always consider future generations."
The Confederated Tribes of the Umatilla Indian Reservation is made up of the Cayuse, Umatilla, and Walla Walla Tribes, formed under the Treaty of 1855 at the Walla Walla Valley, 12 Stat. 945. In 1949, the tribes adopted a constitutional form of government to protect, preserve and enhance the treaty rights guaranteed under federal statute.