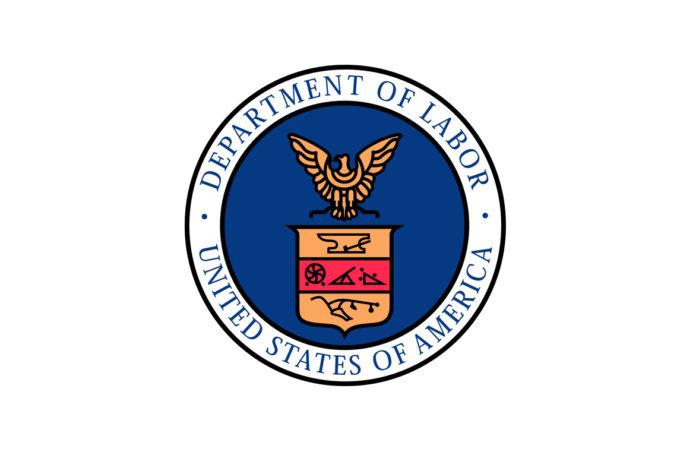 WASHINGTON, D.C. – The U.S. Department of Labor (DOL) recently announced the award of $70.8 million in grant funding to 166 Indian and Native American entities to help provide employment and training services to low-income and unemployed Native American adults and youth – including American Indian, Alaska Native, and Native Hawaiian adults and youth – and create pathways to middle-class careers.  
The grants will fund the delivery of services – including academic, occupational and literacy skills development – to individuals in Native American communities to equip them to compete in today's workforce. These services will also promote the economic development and well-being of American Indian, Alaska Native and Native Hawaiian communities based on their specific goals and values.
$56,351,790 of the funds awarded will serve low-income and unemployed American Indians, Alaska Natives and Native Hawaiians. The remaining $13,932,627 will serve low-income American Indian, Alaska Native or Native Hawaiian youth, from age 14 to 24, living on or near Indian reservations, as well as in Hawaii.
Grants are awarded to the following organizations, which include federally recognized tribes, Native American non-profit organizations, Native Hawaiian and Alaskan Native organizations:
| | | | |
| --- | --- | --- | --- |
| Recipient | State | Adult Funding | Youth Funding |
| Inter-Tribal Council of Alabama | AL | $299,270 | $5,128 |
| Poarch Band of Creek Indians | AL | $95,944 | $0 |
| Aleutian-Pribilof Islands Association | AK | $29,073 | $12,146 |
| Association of Village Council Presidents | AK | $417,150 | $166,257 |
| Bristol Bay Native Association | AK | $120,183 | $48,581 |
| Central Council of Tlingit and Haida Indian Tribes | AK | $196,418 | $68,824 |
| Chugachmiut | AK | $28,327 | $5,938 |
| Cook Inlet Tribal Council Inc. | AK | $418,299 | $129,011 |
| Copper River Native Association | AK | $19,032 | $9,447 |
| Kawerak Incorporated | AK | $156,459 | $60,727 |
| Kenaitze Indian Tribe | AK | $44,953 | $22,941 |
| Knik Tribe | AK | $31,474 | $18,893 |
| Kodiak Area Native Association | AK | $29,541 | $9,447 |
| Maniilaq Association | AK | $117,185 | $52,630 |
| Metlakatla Indian Community | AK | $18,951 | $5,398 |
| Orutsararmuit Native Council | AK | $53,681 | $16,194 |
| Tanana Chiefs Conference | AK | $294,544 | $114,706 |
| American Indian Association of Tucson | AZ | $351,316 | $0 |
| Colorado River Indian Tribes | AZ | $64,326 | $32,388 |
| Gila River Indian Community | AZ | $530,270 | $213,219 |
| Hopi Tribal Council | AZ | $225,819 | $118,754 |
| Hualapai Tribe | AZ | $33,836 | $20,243 |
| Inter-Tribal Council of Arizona Inc. | AZ | $82,846 | $38,595 |
| Navajo Nation | AZ | $6,333,322 | $3,095,717 |
| Pascua Yaqui Tribe | AZ | $104,406 | $55,329 |
| Phoenix Indian Center Inc. | AZ | $1,482,236 | $0 |
| Quechan Indian Tribe | AZ | $34,907 | $17,543 |
| Salt River Pima-Maricopa Indian Community | AZ | $87,955 | $52,630 |
| San Carlos Apache Community College | AZ | $400,457 | $224,015 |
| Tohono O'Odham Nation | AZ | $385,097 | $225,364 |
| White Mountain Apache Tribe | AZ | $471,722 | $268,547 |
| American Indian Center of Arkansas Inc. | AR | $331,106 | $0 |
| California Indian Manpower Consortium Inc. | CA | $3,461,355 | $112,277 |
| Native American Health Center Inc. | CA | $458,403 | |
| Northern California Indian Development Council Inc. | CA | $618,594 | $62,347 |
| So. California American Indian Resource Center Inc. | CA | $747,627 | $0 |
| Tule River Tribal Council | CA | $127,367 | $8,097 |
| United American Indian Involvement | CA | $1,706,653 | $0 |
| Denver Indian Center Inc. | CO | $645,730 | $0 |
| Ute Mountain Ute Tribe | CO | $89,668 | $22,941 |
| Florida Governor's Council on Indian Affairs Inc. | FL | $1,186,496 | $0 |
| Miccosukee Tribe of Indians | FL | $123,545 | $5,668 |
| Alu Like Inc. | HI | $1,367,546 | $1,886,579 |
| Nez Perce Tribe | ID | $71,248 | $15,654 |
| Shoshone-Bannock Tribes Inc | ID | $185,080 | $58,028 |
| American Indian Center of Indiana Inc. | IN | $265,381 | $0 |
| United Tribes of Kansas and Southeast Nebraska Inc. | KS | $207,251 | $10,526 |
| Inter-Tribal Council of Louisiana Inc. | LA | $502,473 | $4,049 |
| Penobscot Indian Nation | ME | $194,714 | $25,371 |
| Mashpee-Wampanoag Indian Tribal Council Inc. | MA | $59,916 | $0 |
| Grand Traverse Band of Ottawa & Chippewa Indians | MI | $32,018 | $0 |
| Inter-Tribal Council of Michigan Inc. | MI | $96,066 | $29,688 |
| Little Traverse Bay Band of Odawa Indians | MI | $141,849 | $0 |
| Michigan Indian Employment and Training Services Inc. | MI | $326,319 | $0 |
| North American Indian Association of Detroit Inc. | MI | $165,405 | $0 |
| Sault Ste. Marie Tribe of Chippewa Indians | MI | $170,421 | $19,702 |
| Southeastern Michigan Indians Inc. | MI | $76,082 | $0 |
| American Indian Opportunities Inc. | MN | $265,795 | $0 |
| Bois Forte Reservation Tribal Council | MN | $20,322 | $9,177 |
| Fond Du Lac Reservation | MN | $198,273 | $18,353 |
| Leech Lake Band of Ojibwe | MN | $45,605 | $53,709 |
| Mille Lacs Band of Ojibwe Indians | MN | $55,050 | $24,021 |
| Minneapolis American Indian Center | MN | $352,803 | $0 |
| Northwest Indian OIC | MN | $107,323 | $0 |
| Red Lake Nation | MN | $221,612 | $85,018 |
| White Earth Reservation Tribal Council | MN | $120,329 | $55,329 |
| Mississippi Band of Choctaw Indians | MS | $299,726 | $68,553 |
| American Indian Council | MO | $736,868 | $9,447 |
| Assiniboine and Sioux Tribes | MT | $272,721 | $138,997 |
| Blackfeet Tribal Business Council | MT | $287,100 | $128,201 |
| Business Committee of the Chippewa Cree Tribe | MT | $140,960 | $39,135 |
| Confederated Salish & Kootenai Tribes | MT | $282,175 | $140,347 |
| Fort Belknap Community Council | MT | $121,869 | $51,281 |
| Little Big Horn College | MT | $164,307 | $88,796 |
| Montana United Indian Association | MT | $342,552 | $0 |
| Northern Cheyenne Tribe | MT | $213,575 | $99,862 |
| Omaha Tribe of Nebraska | NE | $79,135 | $47,232 |
| Ponca Tribe of Nebraska | NE | $284,739 | $0 |
| Winnebago Tribe of Nebraska | NE | $44,711 | $21,591 |
| Inter-Tribal Council of Nevada | NV | $282,667 | $49,392 |
| Las Vegas Indian Center Inc. | NV | $190,775 | $0 |
| Reno Sparks Indian Colony | NV | $16,968 | $9,447 |
| Shoshone-Paiute Tribes | NV | $121,904 | $14,844 |
| Alamo Navajo School Board Inc. | NM | $89,006 | $49,931 |
| Eight Northern Indian Pueblo Council | NM | $73,277 | $27,529 |
| Five Sandoval Indian Pueblos Inc. | NM | $152,987 | $94,194 |
| Jicarilla Apache Tribe | NM | $61,679 | $28,340 |
| Mescalero Apache Tribe | NM | $87,537 | $62,076 |
| National Indian Youth Council | NM | $1,598,504 | $0 |
| Ohkay Owingeh | NM | $26,632 | $13,494 |
| Pueblo of Acoma | NM | $135,987 | $31,038 |
| Pueblo of Isleta | NM | $39,849 | $11,875 |
| Pueblo of Laguna | NM | $87,101 | $37,785 |
| Pueblo of Taos | NM | $40,663 | $18,893 |
| Pueblo of Zuni | NM | $284,700 | $130,900 |
| Ramah Navajo School Board Inc. | NM | $89,975 | $31,038 |
| Santo Domingo Tribe | NM | $100,040 | $45,882 |
| Native American Community Services of Erie & Niagara Counties Inc. | NY | $366,605 | $3,239 |
| Seneca Nation of Indians | NY | $237,631 | $32,388 |
| St. Regis Mohawk Tribe | NY | $138,900 | $22,941 |
| Cumberland County Association for Indian People Inc. | NC | $64,926 | $0 |
| Eastern Band of Cherokee Indians | NC | $116,353 | $58,028 |
| Guilford Native American Association | NC | $78,253 | $0 |
| Lumbee Regional Development Association Inc. | NC | $1,190,781 | $0 |
| North Carolina Commission of Indian Affairs | NC | $357,960 | $0 |
| Spirit Lake Sioux Tribe | ND | $155,971 | $75,571 |
| Standing Rock Sioux Tribe | ND | $225,799 | $125,502 |
| Three Affiliated Tribes | ND | $188,594 | $56,678 |
| Turtle Mountain Band of Chippewa Indians | ND | $307,442 | $129,550 |
| United Tribes Technical College | ND | $240,635 | $0 |
| North America Indian Cultural Center Inc. | OH | $527,322 | $0 |
| Absentee Shawnee Tribe | OK | $23,394 | $13,225 |
| Cherokee Nation of Oklahoma | OK | $1,354,828 | $681,760 |
| Cheyenne Arapaho Tribes of Oklahoma | OK | $162,235 | $105,260 |
| Chickasaw Nation | OK | $370,860 | $204,852 |
| Choctaw Nation of Oklahoma | OK | $595,680 | $294,188 |
| Citizen Potawatomi Nation | OK | $435,968 | $293,918 |
| Comanche Tribe of Oklahoma | OK | $158,437 | $72,872 |
| Creek Nation of Oklahoma | OK | $745,057 | $358,963 |
| Inter-Tribal Council of Northeast Oklahoma | OK | $76,802 | $27,260 |
| Kiowa Tribe of Oklahoma | OK | $231,776 | $159,509 |
| Osage Nation | OK | $100,536 | $52,630 |
| Otoe-Missouria Tribe | OK | $33,936 | $17,004 |
| Pawnee Nation of Oklahoma | OK | $32,328 | $14,844 |
| Ponca Tribe of Oklahoma | OK | $84,739 | $56,409 |
| Tonkawa Tribe of Oklahoma | OK | $64,680 | $28,340 |
| United Urban Indian Council Inc. | OK | $377,385 | $201,073 |
| Wyandotte Nation | OK | $112,895 | $0 |
| Confed. Tribes of the Umatilla Indian Reservation | OR | $28,300 | $14,844 |
| Confederated Tribes of Siletz Indians | OR | $453,617 | $1,080 |
| Confederated Tribes of Warm Springs | OR | $132,781 | $41,834 |
| Council of Three Rivers American Indian Center Inc. | PA | $970,417 | $0 |
| Rhode Island Indian Council, Inc. | RI | $2,107,268 | $9,177 |
| South Carolina Indian Development Council Inc. | SC | $254,833 | $2,699 |
| Cheyenne River Sioux Tribe | SD | $232,805 | $143,046 |
| Lower Brule Sioux Tribe | SD | $58,540 | $20,243 |
| Oglala Sioux Tribe | SD | $689,820 | $419,690 |
| Rosebud Sioux Tribe (Sicangu Nation) | SD | $1,093,755 | $260,450 |
| Sisseton-Wahpeton Oyate | SD | $129,550 | $59,378 |
| Yankton Sioux Tribe | SD | $112,522 | $53,979 |
| Native American Indian Association Inc. | TN | $240,778 | $0 |
| Alabama-Coushatta Indian Tribal Council | TX | $845,207 | $1,080 |
| Dallas Inter-Tribal Center | TX | $472,553 | $0 |
| Ysleta del Sur Pueblo | TX | $677,009 | $17,543 |
| Indian Training & Education Center | UT | $370,831 | $5,938 |
| Ute Indian Tribe | UT | $123,318 | $60,727 |
| Mattaponi Pamunkey Monacan Consortium | VA | $261,984 | $0 |
| American Indian Community Center | WA | $420,567 | $18,353 |
| Confederated Tribes & Bands of the Yakama Nation | WA | $210,688 | $110,388 |
| Confederated Tribes of the Colville Reservation | WA | $190,613 | $49,931 |
| Lummi Indian Business Council | WA | $116,455 | $26,990 |
| Makah Tribal Council | WA | $35,681 | $13,494 |
| South Puget Intertribal Planning Agency | WA | $641,825 | $97,163 |
| Spokane Reservation | WA | $41,735 | $24,291 |
| Suquamish Indian Tribe | WA | $152,153 | $2,699 |
| The Tulalip Tribes | WA | $46,231 | $21,591 |
| United Indians of All Tribes Foundation | WA | $297,733 | $0 |
| Ho-Chunk Nation | WI | $182,976 | $4,858 |
| Lac Courte Oreilles Tribal Governing Board | WI | $177,856 | $60,457 |
| Lac Du Flambeau Band of Lake Superior Chippewa Indians Inc. | WI | $44,017 | $12,146 |
| Menominee Indian Tribe of Wisconsin | WI | $102,738 | $49,931 |
| Oneida Tribe of Indians of Wisconsin | WI | $171,668 | $16,194 |
| Spotted Eagle, Inc. | WI | $226,834 | $0 |
| Stockbridge-Munsee Community | WI | $57,984 | $3,778 |
| Eastern Shoshone Tribe | WY | $134,920 | $36,166 |
| Northern Arapaho Business Council | WY | $229,407 | $81,239 |
| Total Funding | | $56,351,790 | $13,932,627 |