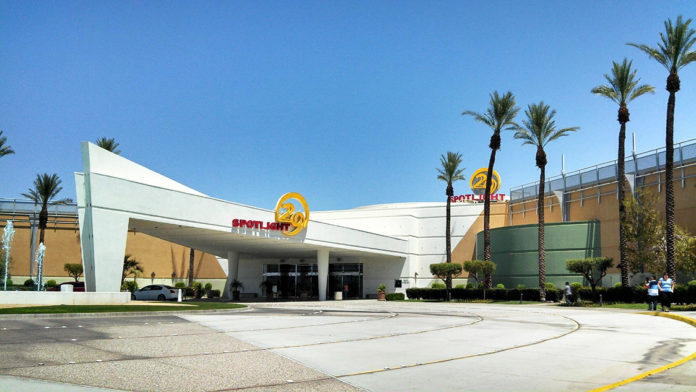 COACHELLA, CA – The Twenty-Nine Palms Band of Mission Indians has signed on as an official sponsor of The American Express PGA Tour Golf Tournament and will continue through in this capacity until 2028. Taking place Jan. 16-22 at PGA West's Stadium and Nicklaus Tournament Courses and La Quinta Country Club in La Quinta, CA, the tribe is the official tribal casino and hotel sponsor as well as the exclusive volunteer sponsor on the course and in hospitality areas throughout the tournament. The agreement provides branding of over 1,200 volunteers with the tribe's Spotlight 29 Casino logo displayed across all volunteer platforms. 
"This event has always been a community-driven tournament, and we feel fortunate to be able to help support the more than 1,200 volunteers who make the week run smoothly," said Darrell Mike, Chairman of Twenty-Nine Palms Band of Mission Indians. "We are thrilled to be able to be a part of this time-honored tradition."
The week-long event will include a three-day pro-am within the PGA Tour competition and the sixth annual American Express Concert Series featuring Gwen Stefani and Darius Rucker on Jan. 20 and 21, respectively. 
American Express also brings philanthropic activity to the Coachella Valley by way of donations through its organization, Impact Through Golf. The organization provides funding to organizations that support health and wellness, youth sports, family support, education, and homelessness. Since its inception as the Palm Springs Golf Classic in 1960, the event has donated more than $64 million to non-profits in the region.