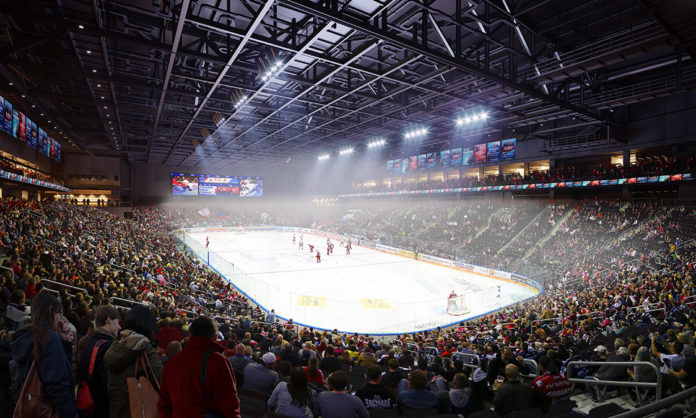 PALM SPRINGS, CA – Spotlight 29 Casino, Acrisure Arena and the Coachella Valley Firebirds have jointly announced a multi-year relationship that names Spotlight 29 as the official and exclusive founding casino partner for the Coachella Valley Firebirds, the 32nd AHL team debuting in Fall 2022 and the affiliate of the NHL Seattle Kraken, and Acrisure Arena, the newest concert and sports venue designed specifically for the Coachella Valley. As a founding partner of Acrisure Arena, the agreement will provide exclusive benefits to Spotlight 29 and Tortoise Rock Casinos Club 29 members and guests.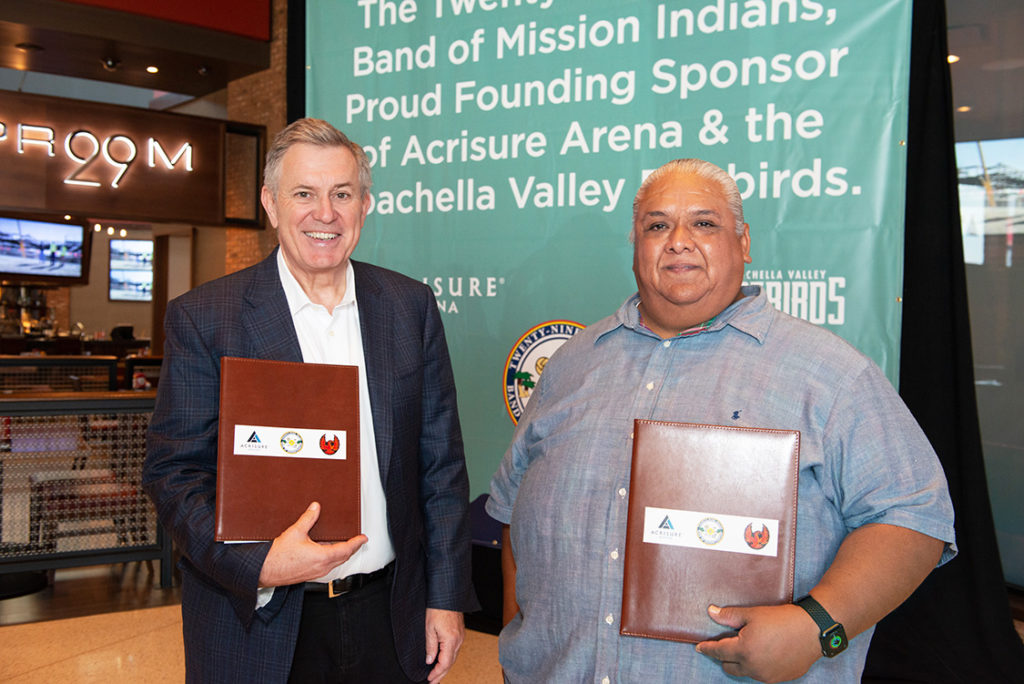 "We look forward to working with the leadership and teams at Acrisure Arena and the Oak View Group in establishing the arena as a focal point for our community," said Twenty-Nine Palms Chairman Darrell Mike. "The development of this world-class venue represents the continued growth in the Coachella Valley and will bring with it great opportunities for those living and working in the region."
As an official founding partner of Acrisure Arena, Spotlight 29 Casino receives branding integrations, including permanent interior and exterior signage throughout the arena for all events, LED ring exposure on the arena floor, and on dasher boards during hockey games. The deal also includes in-game promotions and a Spotlight 29 Casino rewards desk in the arena's concourse. In addition, when the 11,000-seat Acrisure Arena opens in December, it will feature the Chairman's Club 29, Acrisure Arena's only lower-level seating VIP club featuring the closest event premium seating locations.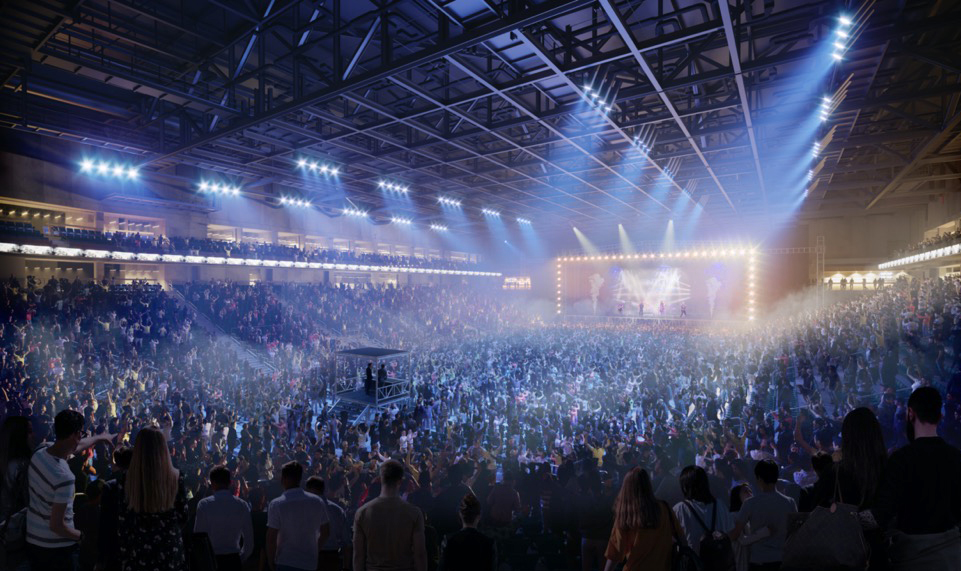 The founding partnership will also extend to Spotlight 29 and Tortoise Rock Casinos Club 29 members featuring benefits, including special promotions and discounts, rewards, merchandise offers, and select exclusive pre-sale windows to the most anticipated concert events in Coachella Valley.
The agreements with Spotlight 29 Casino were negotiated in collaboration between Spotlight 29 and Oak View Group, the exclusive multimedia rights holder for Acrisure Arena. Acrisure Arena will open for the 2022-23 AHL season this fall and host more than 150 sports and live entertainment events annually.