PORTERVILLE, CA – After 25 years, The Tule River Tribe and Eagle Mountain Casino ceremoniously broke ground on the new casino, located on 40 acres near the Porterville Airport off Highway 65 in Porterville, bringing the casino nearly 20 miles down the mountain into the Central Valley in California. The new casino will feature 1,750 slot machines, many table games, a 2,000-seat event center and many restaurants throughout the 100,000 sq. ft. property. The new location will free up water that is currently being used by the casino so that more tribal members can move back on the reservation and the current casino facility may be used for additional medical facilities.
Nearly 200 people were in attendance to watch as the first shovel of dirt was overturned including the Tule River Tribal Council, tribal members, Eagle Mountain Casino team members, and many local dignitaries and political leaders. The ceremony began with a welcome from General Manager, Matthew Mingrone, followed by the presentation of colors by the Tule River Native Veterans Post of 1987 and a prayer and song by Tribal Elders J.R. Manuel, Rhoda Hunter and Tamara Seylaz.
Honorable Tribal Speakers included: Tule River Chairman William Garfield; Vice-Chairman Neil Peyron; Councilman Felix Christman; and Executive Director and Project Manager Ralene Clower. Honored Speakers included: Congressman Kevin McCarthy; Senator Alex Padilla; Senator Shannon Grove; Assemblyman Devon Mathis; District Attorney Tim Ward; Tulare County Sheriff Mike Boudreaux; Porterville City Mayor Monte Reyes; National Indian Gaming Association Chairman Ernie Stevens; and Bureau of Indian Affairs Regional Director Amy Dutschke.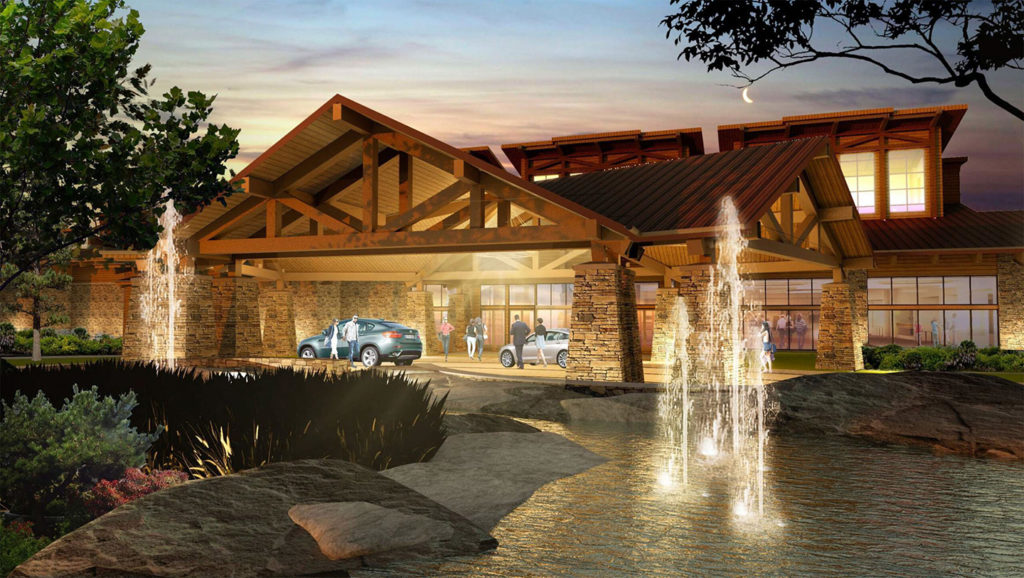 Tule River Tribal Vice Chairman Neil Peyron said during the ceremony, "This casino has been a long time coming. It's more than just a casino. This is education for our children, housing for our elders, and medical care for members of the tribe."
Casino policing is also heading in a new direction as Tulare County Sheriff, Mike Boudreaux explained, "We have been working in partnership with the department of public safety as well as the tribal council in reaching an agreement where the Tulare County Sheriff's Office will be the law enforcement component for the new casino."
Architecture firm HBG Design and construction firm W.E. O-Neil were chosen by the tribe to bring the new casino to life and construction begins this month.