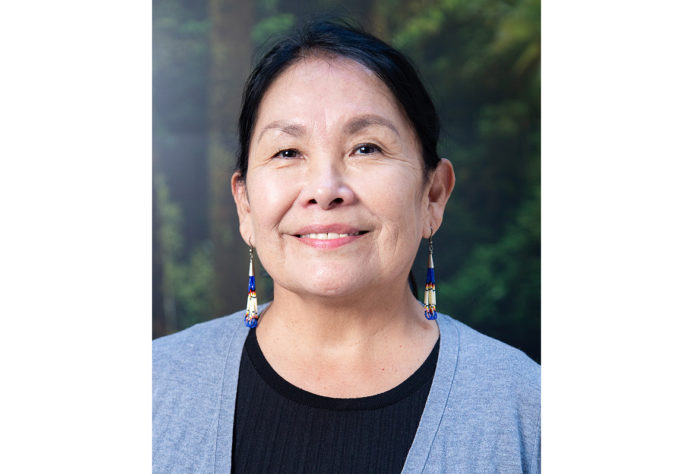 PHOENIX, AZ – Trula Ann Breuninger has been appointed CEO of Native American Connections (NAC). Breuninger was born and raised in northern Arizona on the Navajo reservation and has over 20 years of experience in the healthcare and social services industry, working with private enterprises and tribal governments in Arizona, California, New Mexico, Oregon, and Massachusetts. Breuninger begins her new role on June 5, 2023.
"I am deeply honored and humbled to step into the CEO role at Native American Connections," said Breuninger. "For more than 50 years, NAC has been a significant leader in providing vital services and support to individuals, families, and communities in Arizona and across the country. I look forward to working closely with our dedicated staff, partners, and the community to advance our mission and continue to positively impact the lives of those we serve."
Breuninger served as a tribal administrator and is passionate about supporting organizations that strive to bring value to clients and patients. Breuninger also held positions such as CEO, CFO, and COO for a number of tribal health programs and community health centers and has been instrumental in helping non-profits achieve operational and financial success.
"Trula continues to dedicate her career to advocating for underserved and vulnerable populations, helping achieve health equity, and assuring timely access to necessary healthcare and social services," said Roxann Gallagher, NAC Board Chair. "She brings a wealth of experience to NAC, and we are proud to have her lead the organization in this new chapter."
Over the past 50 years, NAC has grown from a grassroots organization helping Native American men in recovery from substance use disorders to a Native American-operated non-profit that touches the lives of more than 10,000 individuals and families each year with comprehensive behavioral health and integrated medical services, affordable housing, and community-based economic development opportunities.
Diana "Dede" Yazzie Devine retires as current CEO from Native American Connections after 43 years of service.