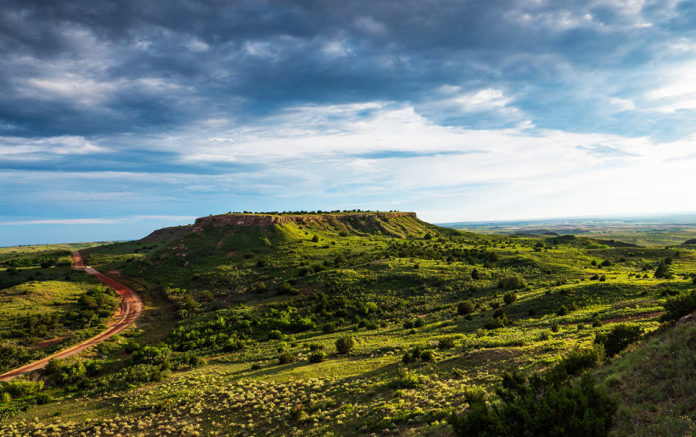 This month, we spoke with four tribal leaders in Oklahoma about the greatest risks, challenges and rewards in 2022; how strong leadership is promoted within; and some of their most important initiatives. Here is what they had to say…
Bill Anoatubby, Governor
Chickasaw Nation
Ada Gaming Center; Artesian Casino; Black Gold Casino; Border Casino; Chisholm Trail Casino; Gold Mountain Casino; Goldsby Gaming Center; Jet Stream Casino; Madill Gaming Center; MegaStar Casino; Newcastle Casino; Newcastle Travel Gaming; RiverStar Casino; Riverwind Casino; Saltcreek Casino; Texoma Casino; Tishomingo Tobacco and Gaming; Treasure Valley Casino and Hotel; Washita Casino; and WinStar World Casino and Resort in Oklahoma
Riverwind.com / Winstar.com
Chickasaw.net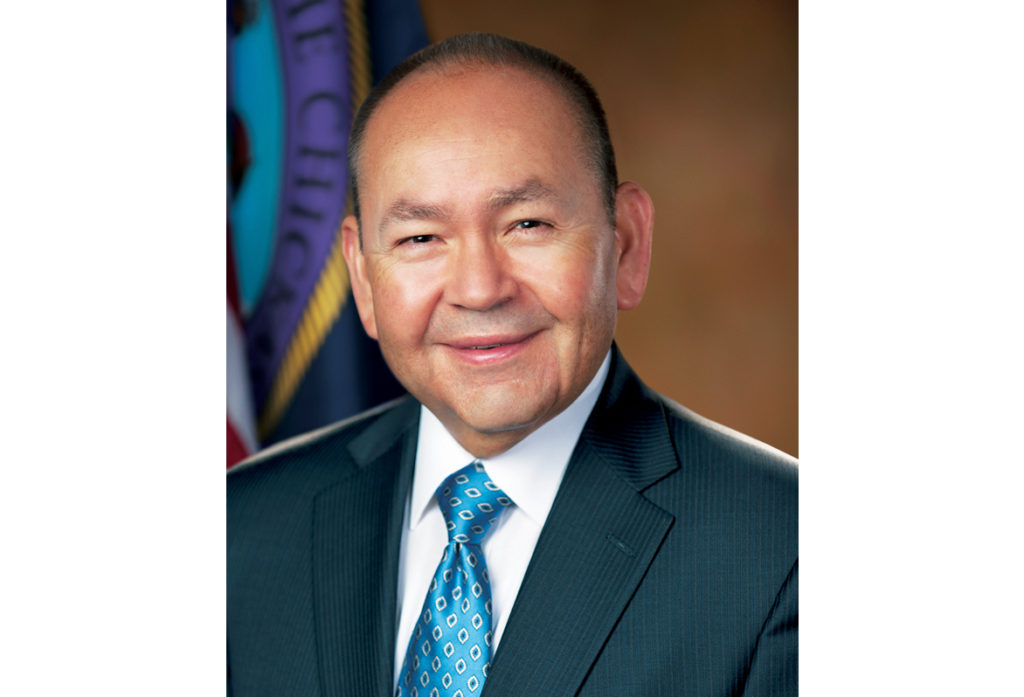 CHALLENGES/REWARDS: A 2020 U.S. Supreme Court ruling and subsequent state court ruling led to a significant increase in our criminal justice responsibilities within our treaty territory, which created challenges and opportunities. Therefore, we have been working to expand our criminal justice capacity and work together with area law enforcement agencies and detention centers to ensure the safety of Chickasaws and our neighbors.
The Chickasaw Nation places a high priority on maintaining law and order while ensuring the safety, security, and individual rights of our citizens. This important recognition of tribal sovereignty has presented logistical challenges, which we continue to overcome. This year, the U.S. Supreme Court ruled that the State of Oklahoma has concurrent jurisdiction in Indian Country over non-Indians who allegedly commit crimes against Indians. Although we disagree with the legal basis for this decision, it does not alter our tribal sovereignty, and we will continue our efforts to ensure the safety of everyone in the Chickasaw Nation.
PROMOTING LEADERSHIP: One of our core values is "servant leadership." We recognize that true leadership is responsive and strives to do for others. We have a number of programs to nurture future Chickasaw leaders. Chikasha Pehlichi Ikbi "Creating Chickasaw Leaders" is a youth leadership program offering leadership, business, and cultural development courses, and a variety of community service opportunities. We also have an in-house training program called Chickasaw Leadership Academy that helps our employees develop an understanding of our interpretation of leadership and other important leadership skills.
Everything we do supports our mission – "to enhance the overall quality of life of the Chickasaw people" – and should therefore be in service of the Chickasaw people. Successful leaders sacrifice for the greater good and serve those they lead.
INITIATIVES: The Chickasaw Nation has several exciting projects in development, including several tourism-related projects, which will be beneficial for the Chickasaw Nation, our communities and the state.
Construction is underway for a major resort-style development located adjacent to the recently opened First Americans Museum in downtown Oklahoma City. OKANA Resort & Indoor Waterpark is designed to complement the First Americans Museum's focus on cultural experience as well as connect visitors to other entertainment experiences along this established and vibrant part of the Oklahoma River. The resort-hotel will feature an 11-story hotel, an outdoor adventure lagoon, as well as a family entertainment center, a large indoor waterpark, conference center space, spa, golf simulator, multiple retail outlets, and dining options.
Construction is also underway for the Texoman Casino & Resort marking a new era in tourism for the Lake Texoma region in southern Oklahoma. Situated along the picturesque banks of Lake Texoma, the 50-acre lakeside development includes a three-story hotel, conference center, 10 cabins and a casino. We believe this project will help launch a transformation of this area into a major tourism and recreation attraction.
The Chickasaw Nation continues to strive to meet its mission "to enhance the overall quality of life of Chickasaw people" by strengthening cultural identity, preserving the Chickasaw language, providing educational opportunities, safeguarding our elders and children, and protecting the health and well-being of our citizens.
We continue to develop essential partnerships with state and local governments, businesses, schools and other entities.
As a part of the community, we believe it is essential to work together to address challenges and seize opportunities.
Gary Batton, Chief
Choctaw Nation of Oklahoma
Choctaw Casino & Resort – Durant; Choctaw Casino & Resort – Pocola; Choctaw Casino & Resort – Grant; Choctaw Casino Broken Bow; Choctaw Casino Idabel; Choctaw Casino McAlester; Choctaw Casino Stringtown; and 15 Casino Too Travel Plaza properties in Oklahoma
choctawcasinos.com
choctawnation.com
CHALLENGES/REWARDS: The greatest challenge has been maintaining our sovereignty in the eyes of the State of Oklahoma. The tribes have been challenged by the current administration on several fronts, but we've exercised our sovereignty by implementing our own hunting and fishing codes, among other things. The greatest reward is seeing our tribal members enjoy all the benefits we can provide, especially in education, public safety, economic development and fostering of our culture.
PROMOTING LEADERSHIP: The Choctaw Nation is continually focused on preserving tribal culture for the future. We have put a heavy focus on providing internships, as well as succession planning in our respective departments and divisions. There has been great participation from our Youth Advisory Board students from across the reservation, which has enhanced their leadership skills. Also, opportunities for the next generation of leaders have come in the form of 50 summer camps for teaching leading-edge technologies, such as drones and computer coding.
INITIATIVES: Our latest project is Choctaw Landing, the state's newest entertainment and resort development in Hochatown, OK. The Nation plans to invest $238 million on the project and will create more than 400 new jobs, slated to open late in 2023. Choctaw Landing was designed to be part of the natural beauty of the surrounding landscape with a goal to keep as many of the native trees and plants intact as possible. The four-story, 200,000 sq. ft. entertainment destination will feature 100 hotel rooms, 600 slot machines, eight table games, several restaurants and bars, a pool, an outdoor venue with an amphitheater, beer garden and a family-friendly game zone. In addition to the new resort, a 12,000 sq. ft. mercantile will adjoin Choctaw Landing offering a small grocery store/market, three dining options and a fuel station with 24 pumps.
David Hill, Principal Chief
Muscogee Nation
Duck Creek Casino; Creek Nation Holdenville; Creek Nation Muscogee; Creek Nation Eufaula; One Fire Casino; Creek Nation Bristow; Creek Nation Checotah; Okemah Casino; and River Spirit Casino in Oklahoma
creeknationcasinomuscogee.com
muscogeenation.com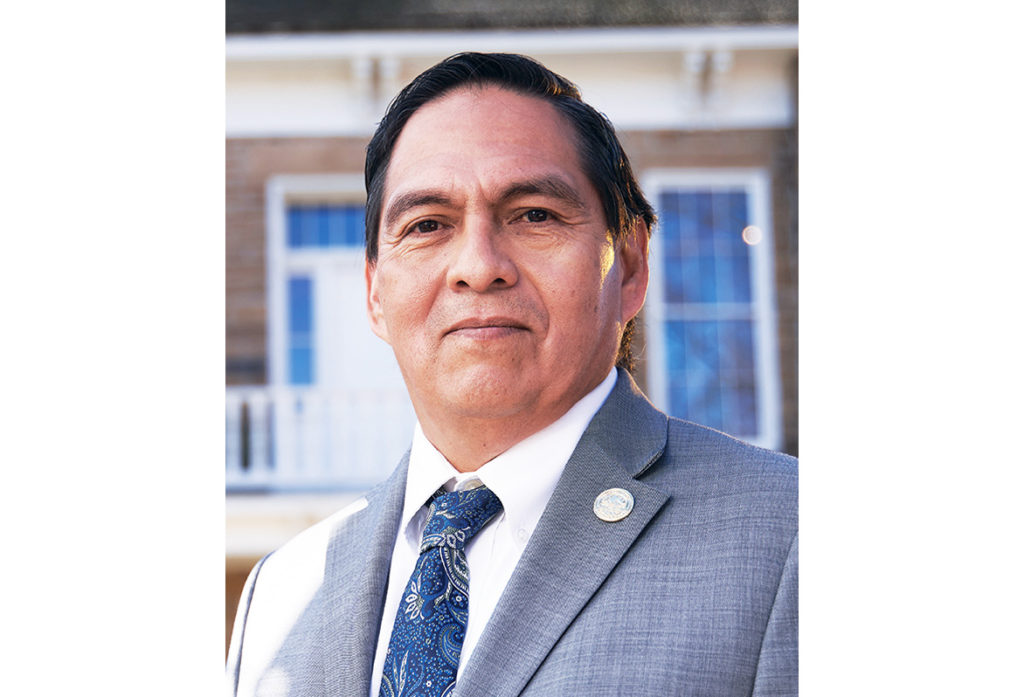 CHALLENGES/REWARDS: The Muscogee Nation has had the same challenges and risk as many tribes for much of the last two years during the pandemic, and that's finding a balance in our progression and aggressiveness while still staying cautious and diligent when it comes to protecting our people. COVID, as long as it's here, will primarily be something that gets our utmost attention, because it's taken so many of our people. But we've gotten creative with different ways to get back to some sense of normalcy. We were so happy to welcome back guests and family from all over for our annual Muscogee Nation Festival this summer, the first one we've been able to have since 2019.
PROMOTING LEADERSHIP: This administration, want to set a precedent for all leadership that begins with our example. Are we doing our part every day to keep our citizens as the highest priority? Are those that look to us seeing that we are doing things right, and aren't asking them to do anything that we ourselves aren't doing? I think we try to cultivate a culture of team and family, that way each link in the chain is just as valuable and important as the next in accomplishing all of our goals.
INITIATIVES: We are really excited about expanding some of our services to citizens beyond our Reservation boundaries. Recently, we passed legislation that allowed at-large citizens outside our borders, but still residing in the State of Oklahoma, to purchase their vehicle registration through our Tax Commission. Since its unanimous passage, we've opened three new satellite offices from our Tax Commission to facilitate the excitement and rush of citizens coming in. And we are thrilled for the upcoming season two of the hit FX television series Reservation Dogs. We assisted with the location procurement on the project and our work with the production has springboarded us into developing our own film office for greater opportunities in the future. We see this as a promised diversification of our revenue and business streams. We are excited to be hosting the season two red carpet premier at our Four Diamond award-winning River Spirit Casino Resort in Tulsa. Our master plan for a new tribal headquarters is progressing into architectural and construction planning and will be a state-of-the-art facility, with the ultimate goal of providing greater access for citizens to our services and departments.
Reggie Wassana, Governor
Cheyenne and Arapaho Tribes
Lucky Star Casino – Canton; Lucky Star Casino – Watonga; Lucky Star Casino Concho Travel Center; Lucky Star Casino – Concho; Lucky Star Casino – Clinton; and Lucky Star Casino – Hammon in Oklahoma
luckystarcasino.org
cheyenneandarapaho-nsn.gov
CHALLENGES/REWARDS: The economy is probably the greatest risk – not knowing if inflation will actually occur, and to what degree it will occur, because it affects tribal members on the food and fuel side. Yes, there is a risk every year with the economy, but now we are feeling the full effects of it. And when it does affect tribal members with the prices of fuel and food, they come back to the tribe and ask for assistance. We always try to help them the best we can, but sometimes when there is a lot of people who request assistance, it puts stress on program funds. That in itself is a risk.
An additional challenge is getting tribal members to pull in the same direction so that we can keep everything going positively, and so that we can continue to offer services and other benefits to our tribal members. That's always the key – trying to assist our tribal members. When the economy isn't going in a good direction – businesses, casinos and everything is affected, and people get stressed and can also have mental challenges. Right now, that is probably one of the biggest concerns. From month to month, we always want to take care of our elders with utility assistance and medical needs, and our young people with clothing and school supply allowances. We are always trying to do our best to keep the tribes in a positive, stable position.
PROMOTING LEADERSHIP: We try to give them support and bring them to the table in our management meetings. We try to ask for their input in how they would consider certain decisions that the tribe needs to make. We are always trying to give them a little bit more freedom to take charge of their own programs or the business areas that they are associated with.
For those who want to further their education, we have always allowed people to go back to school. We try to support our leaders and upper management people as best we can by bringing them to the table, supporting them in their decisions, getting them better educated and promoting from within. We want them to be responsible and to do their best to show positive productivity within the workplace and within the tribe.
INITIATIVES: We are opening a new El Reno Indian Health Center here in El Reno, OK, which is a great benefit for all of the people locally. We will have a grand opening next month. We always want to show improvement in our staffing with our audits. We've been having great audits, and we want to always continue that. We are also trying to put land into trust for future development so that we can develop more economic development businesses for our tribal members to create jobs and revenue. And we want to expand three casinos and have plans to build a travel plaza.
We are always trying to create a tribal ecosystem that will produce invaluable results for further generations. We are expanding our elder nutrition center and working to keep our elders healthy and flourishing, which is part of our goal so that they can be here longer and teach us and tell us those things that maybe the younger people don't understand or know. We opened up two food pantries this year as well, which is good at this time because people can't afford a lot of food, so they can go to food pantries and get some beef and some other things for their daily nutrition. We've tried to do a lot and create a lot to help our tribal members any way that we can.
As of January 1st, we are accepting applications for one eighth degree blood quantum applicants to become tribal members. Prior to that date, the tribe has always been one quarter. So that is new and will be interesting and move the population of the tribe. That will mean we need to create more businesses to generate more revenue so that we can help more people. We are going to have to strategically develop strong businesses in certain areas of our reservation in order to meet the needs of those one eighth degree blood quantum applicants that are going to come in as enrollees. We are doing a lot – from food and health to land acquisition.