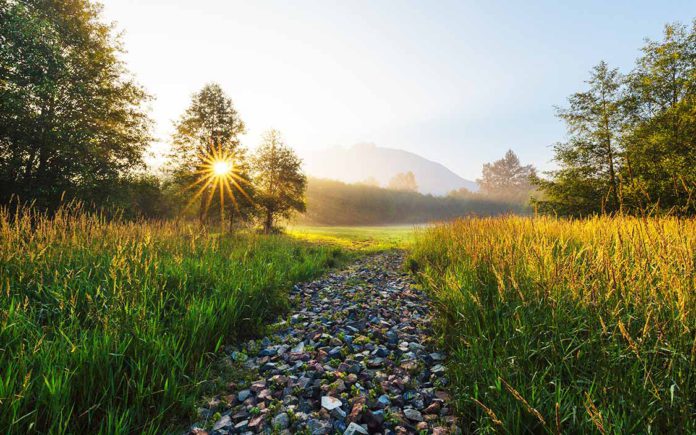 This month, we spoke with three tribal leaders about the current challenges and rewards they are facing, how they promote strong leadership within their community, and what future projects and initiatives they have planned. Here is what they had to say….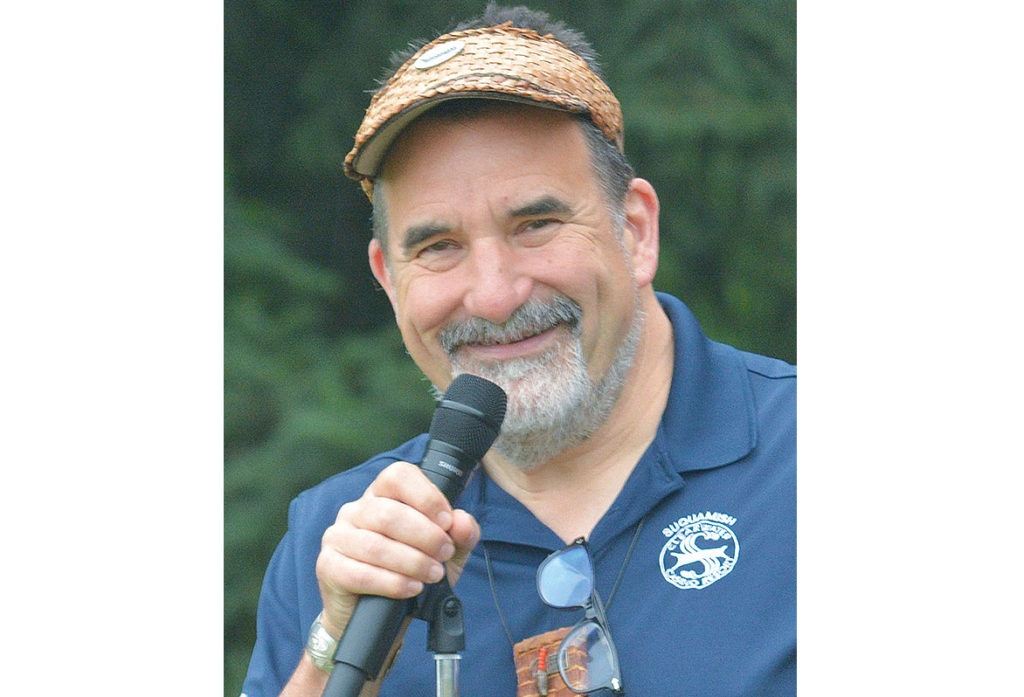 Leonard Forsman, Chairman
Suquamish Tribe
Suquamish Clearwater Casino Resort – Suquamish, WA
clearwatercasino.com
suquamish.nsn.us
CHALLENGES/REWARDS: Our biggest challenge is providing affordable housing for our people, many of whom are gainfully employed but cannot afford the rising cost of housing here on our reservation, which has checkerboard ownership as a result of allotment and other damaging federal policies.
The tribe recently broke ground on a new 20-unit townhome project to house tribal families. We have two tiny house villages and are planning a third for people in transition. We are also providing land and infrastructure for tribal families to build their own homes. These current efforts are in addition to the neighborhoods where the tribe has built and maintains homes for families, and to the assistance we provide for tribal members to purchase houses on the open market.
PROMOTING LEADERSHIP: We have a separate enterprise charter that established a board of tribal citizens to oversee our business operations. The Port Madison Enterprise Board of Directors are appointed by tribal council and retains one tribal council member as a liaison. This has allowed others in our nation to take leadership roles in growing our tribal economy. To prepare tribal members to assume leadership roles, we have a robust higher education program to provide support to those who want to continue their education past high school. We have our own tribally chartered school, which offers middle school through high school education, with a grounding in Suquamish culture.
FUTURE PROJECTS/INITIATIVES: We are working to combat climate change by de-carbonizing with the assistance of state and federal grants that support solar, electric vehicle charging, and energy conservation.
Culture has always been important to the Suquamish people, but we just recently created a cultural department, led by a tribal member, to coordinate our traditional foods program, language program, oral history project, and cultural events.
We are working hard on the restoration of the health of the Salish Sea, focusing on geoduck enhancement and oyster cultivation, and on habitat restoration throughout our usual and accustomed areas.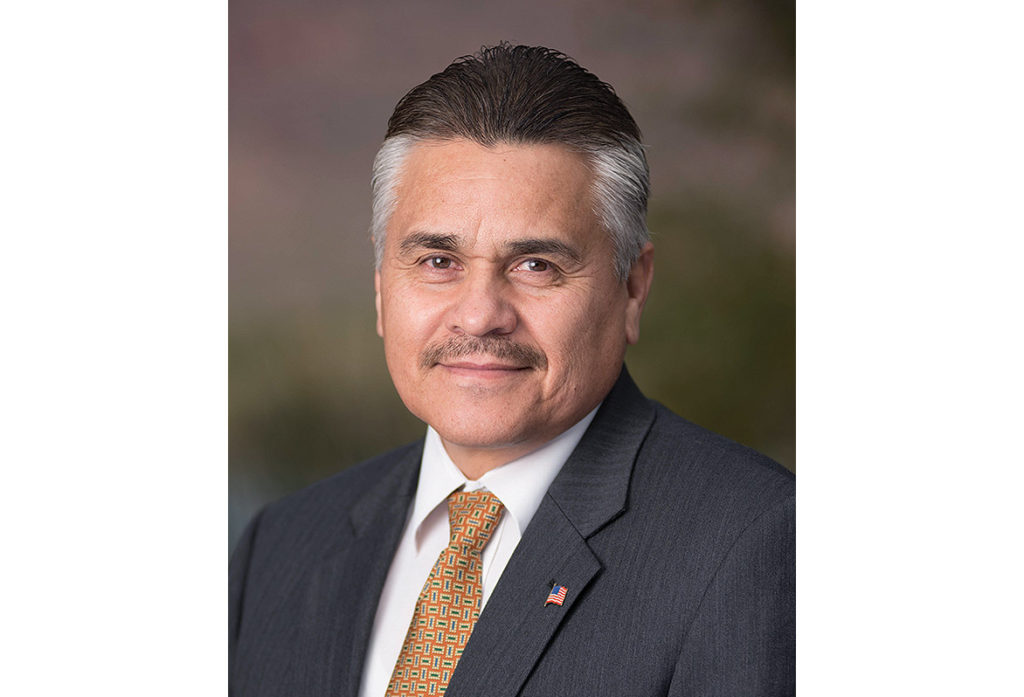 Martin Harvier, President
Salt River Pima-Maricopa Indian Community
Casino Arizona and Talking Stick Resort – Scottsdale, AZ
casinoarizona.com
talkingstickresort.com
srpmic-nsn.gov
CHALLENGES/REWARDS: Just like everyone else, we are still trying to get used to life after COVID. 2020 was a tough year on many levels and changed the way people work, live and play. We rely a lot on tourism and, although we have been fortunate to see a lot of our guests come back to the casino, spring training and beyond, we lost a lot of great staff for a myriad of reasons and opening our properties back up has been quite the journey. Adjusting the way we do business, from gaming to government, has been a series of lessons, but we're doing well and headed in a good direction.
The long-term effects of the pandemic – like education, mental and physical health – continue to be a challenge for us as a community, but one of the rewards is a direct response to these challenges. Our members and the staff that work for the government and our enterprises continue to rally around us, working to better the lives of our members. Our community events have seen exponential growth in the way of attendance, as have our cultural and special interest classes, and I believe that is because people are seeking reconnection to their neighbors, family and friends. It's a beautiful thing to witness the simplicity and yet immense impact of human connection.
If the last three years have taught us anything, it is that being open and amenable to new ideas, ways of thinking and new opportunities is imperative if we are to continue to thrive.
PROMOTING LEADERSHIP: Casino Arizona and Talking Stick Resort are dedicated to creating employment opportunities for the Salt River Pima-Maricopa Indian Community (SRPMIC) and its enrolled community members. As such, the Pathways to Success Program is available to all enrolled community members from their first day of employment. The program is based on the individual's goals and interests. Currently, 24.5 percent of all enrolled community members are actively working on their educational or career goals.
Many program participants select an education path. This track allows employees to complete their educational goals from their GED to PhD. There is a dedicated classroom and instructor for the onsite GED program. Each year, we are proud to support our GED graduates as they walk with their fellow graduates at the commencement ceremony. To help support employees participating in the program achieve their educational goals while maintaining their job performance and a work-life balance at home, participants can receive up to half their work hours per week as paid time to attend classes, study, and complete their homework.
Through a partnership with tribal government, enrolled community members can join the gaming enterprises through U.S. Department of Labor-approved apprenticeships. Apprenticeships are not always focused on casino positions. In addition to these apprenticeships, the Pathways to Success Program provides paid internships for participants who do not meet the minimum qualifications for the position. Internships include all levels of positions from frontline casino staff to management positions up to the Assistant Director level. These interns work through on-the-job learning, mentoring, classroom training, and other professional development opportunities while working in a full-time position until they successfully complete their Individual Development Plan (IDP) and remove "intern" from their position title.
FUTURE PROJECTS/INITIATIVES: We are fortunate that our gaming revenue has afforded our community the opportunity to do some great things in the way of government programs, services and economic development. One of our proudest achievements is the development of our entertainment corridor, the Talking Stick Entertainment District. SRPMIC is home to nine hotel properties, four of which are owned by our community and over 13 hospitality and entertainment-focused properties like Topgolf, Medieval Times, Octane Raceway and coming soon, PopStroke. Diversifying our development portfolio continues to be a focus for us, as does building infrastructure for future development.
We are also very focused on housing. We have a large population of youth that are entering the workforce, as well as many that are retiring and we want to ensure they have safe and affordable housing here so they can provide for their families in the best way possible. In 2022, we opened a 200,000 sq. ft. healthcare center, the River People Health Center, in partnership with Indian Health Services and are proud to be offering quality healthcare to not only our members, but all Indigenous people.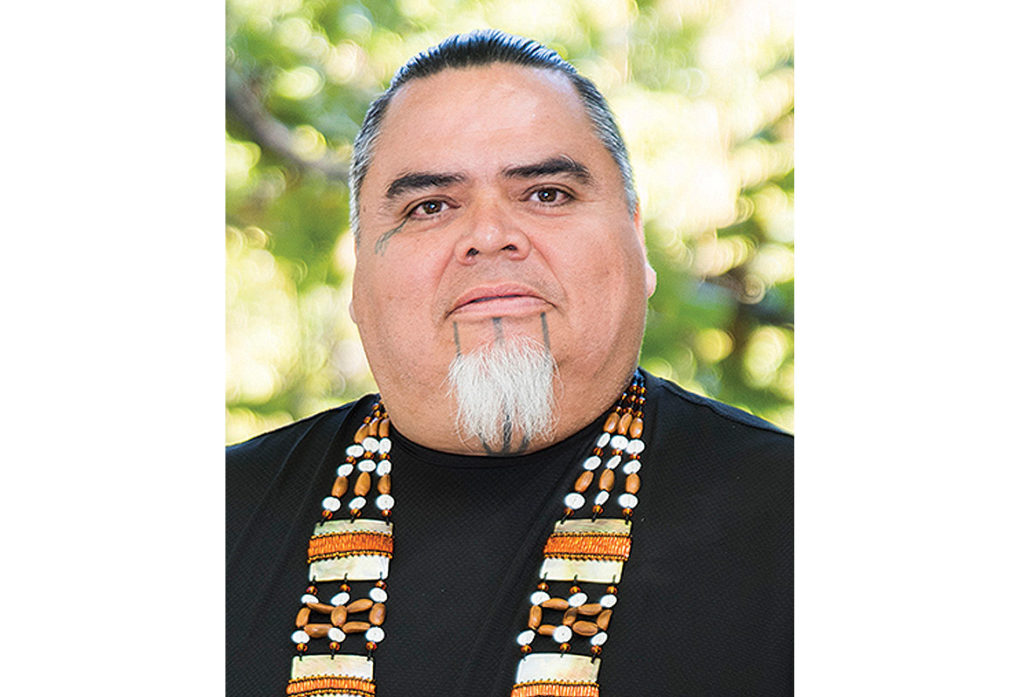 Jack Potter, Jr., Chairman
Redding Rancheria
Win-River Resort & Casino – Redding, CA
winriver.com
reddingrancheria-nsn.gov
CHALLENGES/REWARDS: One of the challenges we have faced has been trying to find employees to fully staff our enterprises – the health centers, the mini mart, the hotels, the casino, and other businesses that the tribe operates, down to the tribal administration. I am grateful, however, for those employees who have been with us hand-in-hand through the storm, who have stayed through the pandemic and are still here. That is rewarding because we are a family, and that is how I view our tribe, every employee included.
PROMOTING LEADERSHIP: Our tribe promotes leadership from the foundational level to the top. Leadership starts with our general membership, goes up through tribal council, executive teams, management support teams, and other committees. It comes from the employees; we trust that we can put out an idea without much direction, and they will embrace and expand upon it.
We truly believe in our staff – they are leaders. They show up every day, they are the face of the tribe, and they are the ones that make the top look good. We invest in our employees by allowing them to take educational trips to broaden their experiences and knowledge in their work capacity. We stand behind our employees and we truly listen because they're the ones who are there doing the day-to-day work. If there is something they see that can go a lot smoother, we listen to them and we value what they have to say.
FUTURE PROJECTS/INITIATIVES: Getting the gaming compact that will take us into the next 25 years is important. It will provide jobs and revenue for the next couple generations – not only the general membership, but also every employee and their family, right down to the surrounding community. Every dollar spent turns into seven dollars in the community. We are looking forward to expanding our portfolios by getting involved in other businesses as well.
As we approach the conclusion of our third 10-year plan, I look forward to planning our fourth, which will determine our marching orders for the following 10 years. It is good to see that we have reached agreements with our local county on our mitigation measures for future expansions to provide more services to the general membership. We look forward to the buildout of our health village, for instance. It will provide much benefit to the community. That was one of the things from our first 10-year plan, which all of the elders who are no longer here with us had envisioned – their initial marching orders. Thirty years later, we're finally aiming to complete that vision of healthful tribal sovereignty.
Every tribe is a sovereign nation and we must work to promote the general welfare and move our tribes forward. We must respect one another and do what's right. That means we must stand with neighboring tribes no matter what – be solid with them and never speak against another tribe. They are also rebuilding their nations after the atrocities and the genocide of Turtle Island. We must aim to rebuild together.