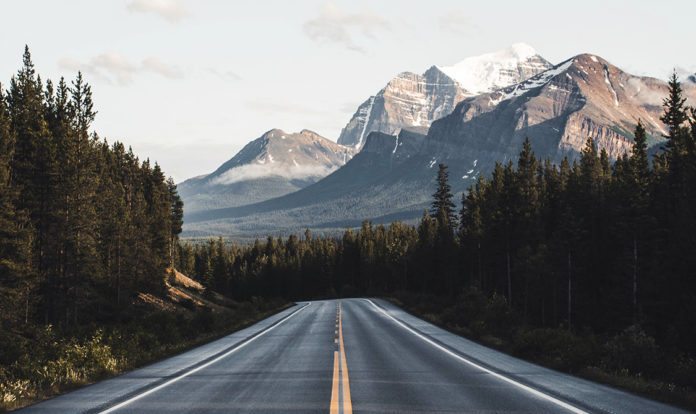 This month, we spoke with five tribal leaders from across Indian Country about the greatest risks, challenges and rewards for 2023; how strong leadership is promoted; and some of their most important initiatives. Here is what they had to say…
James Gessner, Chairman
Mohegan Tribe
Mohegan Sun in Uncasville, CT; Mohegan Pennsylvania in Wilkes-Barre, PA; Mohegan Sun Casino at Virgin Hotels Las Vegas, NV; Resorts Casino Hotel in Atlantic City, NJ; Fallsview Casino Resort in Niagara Falls, ON; Casino Niagara in Niagara Falls, ON; ilani (in partnership with the Cowlitz Tribe) in Ridgefield, WA; and Project Inspire to open in South Korea in 2023
mohegansun.com / moheganpa.com
mohegansunlasvegas.com / resortsac.com
fallsviewcasinoresort.com / casinoniagara.com
ilaniresort.com / mohegan.nsn.us
RISKS/REWARDS: The uncertainty of the past few years, while challenging, has forced all businesses in every market to think more creatively. Just three years ago, no one would have anticipated a global shutdown due to a pandemic. But now having been through it, I believe our businesses have learned a great deal from the unanticipated challenges, and even now we continue to adjust our plans and business models to reflect new economic realities. We've done it by relying on a talented and dedicated team who have continued to find new ways to do their jobs and succeed, setting new standards within the industry along the way. Their dedication continues to demonstrate why Mohegan is a leader in our industry.
While we use the past to learn, we also continue to focus on the future. As the Mohegan Tribe continues onward, we are reminded of something the late Chief Ralph Sturges said shortly after we were granted federal recognition. "…until now, they were living in the past. They had nothing but their history. Now, they are living in the future. Now, they can make history." That history includes a recognition of our responsibility and obligation to being good stewards of the communities in which we operate and where our tribal members reside, and of the new markets in which we are looking to invest.
PROMOTING LEADERSHIP: Spirit of Aquai is a philosophy that guides our tribe and our businesses. It is a spirit of welcoming, cooperation, and mutual respect. This is borne out of the understanding that our tribe, and our businesses, has an obligation to lift up the communities in which we live and operate, our members and the team members we employ. We believe this starts with education, a major priority of our tribe.
This education starts in the classroom in sharing our culture with our host and neighboring communities. And then it expands to building up our tribal members' expertise and experience to contribute to a host of fields and sectors they work in, including for some working in the businesses our tribe operates. We are fortunate to have tribal members in key positions, not just within tribal government, but also in senior level positions of our corporate entities, including as the CEO of Mohegan and the President of our flagship property, Mohegan Sun.
Across all seven of our open properties, our tribal leaders have taken our commitment to strengthening education within our tribe to building educational programming that supports our businesses, including tuition reimbursement, career development services, and direct partnerships with institutions of higher education. We recognize that our businesses are only as strong as the individuals who work on our properties, operate our local businesses, and lead our international corporation. We look forward to continuing to invest in our employees and providing them the tools to grow and realize their fullest potential.
FUTURE PROJECTS/INITIATIVES: Any project we undertake – or investment we make – is guided by the principle of betterment and a goal of long-term self-sustainability for our tribe. We are very optimistic as this new year begins, not only for our tribal members, but also for the communities in which we operate, the jobs we will help create, and the economic benefit that we can help generate.
We anticipate that by the end of 2023, we will open the first phase of our Inspire project in South Korea. Once open, Inspire will be a first-of-its-kind integrated resort at Incheon International Airport featuring a remarkable three-tower luxury hotel as well as premier dining, shopping, foreign-only casino, convention center and the largest entertainment arena in the entire country. Visitors will also be able to experience sophisticated cultural content from top global creators of various forms, such as art, exhibitions, and performances.
This year, we also look forward to the much-anticipated opening of a 14-story hotel at ilani in Washington State with our sister tribe and friends, the Cowlitz Tribe.
---
Tehassi Hill, Chairman
Oneida Nation
IMAC Casino in Green Bay, WI; Oneida Casino Travel Center in Poluski, WI; Oneida Main-Airport Casino in Green Bay, WI; Oneida One-Stop Packerland in Green Bay, WI; and West Mason Casino in Greenbay, WI
oneidacasino.net
oneida-nsn.gov

RISKS/REWARDS: As we begin 2023, we continue to be in a state of public health emergency on the Oneida Nation Reservation. Recovery from the pandemic has burdened, not only Oneida Nation, but the entire world with the great challenges of overcoming the impacts mentally, physically, and economically. For nearly three years, we have faced the threats to our community from COVID-19. Life on the reservation and for our people has changed dramatically and we have to realize things will never be the same. We must continue to keep our guard up as we work through recovery.
PROMOTING LEADERSHIP: Oneida Nation, through the decades, has created a broad system of checks and balances, which requires accountability and communication to our citizens. From the time our government accepted the Oneida Constitution, we began to build a government based upon a democracy that is a culmination of our traditional values and an elective system imposed during the Indian Reorganization Act. We are elected by the majority of our citizens who seek to select leadership, who will serve the people and answer to the General Tribal Council. The General Tribal Council is composed of enrolled Oneida, who are 18 years of age and older, and assemble in meetings to discuss and engage in tribal business, no less than twice a year. The General Tribal Council has the authority to direct the affairs and business of the Oneida Nation. We take our Seven Generation philosophy very seriously when we deliberate issues, which means our words and our actions will influence future generations.
FUTURE PROJECTS/INITIATIVES: Our health, education and economy have always been like a three-legged stool that supports one another. The health care of Oneida people is a constant priority, and it encompasses the mental, physical, and spiritual welfare of our children, elders, and those who fall in between. No one is exempt from the basic broad health care needs. Providing the resources to meet those needs became the highest priority over the past three years and will remain on our list, as critical to our existence. Sustaining Oneida Nation is another initiative we will concentrate on. Many tribes across the country are grappling with the issue of blood quantum and where that takes our government in the next several decades. The education of our people is critical to lead us into the future. Finally, our economy is what drives our ability to address our challenges, our goals, and our vision of sustaining a nation of strong families built upon our traditional ways, our culture, and a strong economy.
---
Carla Keene, Chairman
Cow Creek Band of Umpqua Tribe of Indians
Seven Feathers Casino Resort in Canyonville, OR
sevenfeathers.com
cowcreek-nsn.gov
RISKS/REWARDS: Our tribe faces the ongoing challenge of both tribal and non-tribal gaming interests attempting to inappropriately reshape the gaming landscape in Oregon. These attacks on our economic sovereignty diminish tribal self-sufficiency and threaten the long term viability of gaming as a means of economic development and governmental revenue. Poor management of the gaming regulatory landscape by non-tribal governments has pitted tribe against tribe in the State of Oregon and ushered in new non-tribal adventurers seeking the very same scarce resources tribes rely upon. Unfortunately, these attacks on tribal economic sovereignty harm our kids and elders the most. Every effort to diminish our sovereignty has real practical effects in the form of lost housing, education, healthcare, public safety, natural resources, and employment opportunities. We must remain on guard against misguided efforts by tribes, states, and private actors to toss out the norms, rules, and regulations that have helped tribal gaming drive improved outcomes for our people.
Tribal sovereignty across the nation is also at risk. We see more and more of our rights being stripped away, as issues like the Indian Child Welfare Act hang in limbo in the Supreme Court. Taking our children from their heritage, culture and traditions is modern day extermination. We have continually had to fight for our treaty rights and the rights of our people, rights that were promised to us decades ago by the United States government. We will continue in that fight for our youth to have what is rightfully theirs.
PROMOTING LEADERSHIP: The Cow Creek Band of Umpqua Tribe of Indians continues to move forward in growing future leaders through education, revitalizing our culture – which was lost when we were forced to assimilate into the white world to survive – and bringing back our traditions. We see our tribal citizens coming to work in our businesses and working their way up to management positions. It is such a rewarding experience, not only for them, but for the Elders and the leaders of this tribe. It has taken us years of hard work, vision and perseverance to be where we are today, and we will continue grow despite obstacles that are put in our path.
FUTURE PROJECTS/INITIATIVES: Important initiatives are food sovereignty and making sure that our first foods are always available; clean water, which is what sustains life; and our natural resources, which are ingrained in our traditions and culture. These issues are always first and foremost on our minds. We as a people are part of the land and we know the importance of taking care of the forest, water, and the plants. We are teaching those ways to our young people. Businesses are important to help provide for us, but without the gifts from the Creator, we cannot have life.
---
Neil Peyron, Chairman
Tule River Tribe of California
Eagle Mountain Casino in Porterville, CA
eaglemtncasino.com
tulerivertribe-nsn.gov
RISKS/REWARDS: The greatest risk is the current status of the economy. As costs rise, we need to continue to provide services for tribal membership and the community, which includes not just our gaming facility, but also police, fire, education, medical services, and public works, to name a few. One of our greatest assets are the people working for the tribe who continue to do the best that they can with limited resources. They always come through. Two rewarding opportunities for 2023 are the opening of our relocated Eagle Mountain Casino and providing additional housing on the reservation.
PROMOTING LEADERSHIP: The tribe provides for education and training to promote from within. Many tribal members and community members employed at governmental and economic operations have risen to manager and director levels through their dedication and hard work. The tribe also has a Future Generations department that promotes healthy and strong future generations through education and motivating the community. Some of the goals include imparting life skills to youth and adults; encouraging and motivating our youth to take part in higher education; and increasing the participation of family formation, to maintain strong family structure within the community.
FUTURE PROJECTS/INITIATIVES: An important project for the tribe is completing the relocated Eagle Mountain Casino facility. Once open, it will allow the tribe to expand services to the tribe's membership and community by increasing jobs, revenue, and making office space available for governmental and medical programs.
---
Joseph "Zeke" Rupnick, Chairman
Prairie Band Potawatomi Nation
Prairie Band Casino & Resort in Mayetta, KS
prairieband.com
pbpindiantribe.com
RISKS/REWARDS: One of the greatest risks we are facing will be some of the future decisions handed down by the U.S. Supreme Court. One of the cases that I'm following is of course Haaland v. Brackeen. If and when the Court rules on that, and depending how they rule, it could have a major impact on how tribes work and interact with the federal government.
Another case that is coming up that I'm surprised not too many people are talking about is Maverick Gaming v. United States, out of Washington State. That uses the same argument as Haaland v. Brackeen, because it's all based on race and how different statutes are being interpreted; they are saying we have an advantage over everybody else. Those cases are possibly the biggest risks that we are going to face as far as tribes in this coming year, and I don't see much relief in sight, to be quite honest.
The only thing that we can hope for are favorable opinions in District Courts. However, if those cases are appealed to the Supreme Court, I think we are going to have a pretty hard time in the coming years.
PROMOTING LEADERSHIP: One of the things we've been working hard to do is allow flexibility by the different leaders of our businesses. We have our own LLC, for instance, and are trying to get the Tribal Council to let loose of some of the reins to allow those people that we've hired into leadership positions to make critical decisions. Granted, under our constitution, we do have some limitations on that, but if we hire strong, smart tribal members to run these different organizations and businesses, then we need to allow them the chance to make decisions. That's always a challenge in Indian Country, because many councils, ours included, believe we have to hold the reins to everything, and that's really not the way to build and promote leadership within the tribe.
FUTURE PROJECTS/INITIATIVES: Just like many other tribes across the nation, COVID highlighted some gaps within our infrastructure. These are some of the areas that we are currently working on and trying to eliminate gaps as best we can, given the limited amount of resources available.
We are working towards broadband and trying to get that issue resolved. However, Congress did not allocate a lot of dollars to the program, and so now we are competing against all 576 federally recognized tribes. That makes it tough. Another area we are looking at is our energy use – moving to become a greener tribe and trying to establish our own utility corporation. There are some federal dollars out there that tribes have been included in with the Infrastructure Investment and Jobs Act, and also the Inflation Reduction Act. It just makes it a challenge when we are competing against huge metropolitan areas that are looking to do the exact same thing. That is a disadvantage for us. But if we can make some small gains in that area, that's really going to help our tribe and our members overall.
At the White House Tribal Nations Summit, one of my main points was that when the federal government is enacting many of these laws, they really need to take the tribal perspective into account. For example, with the Infrastructure Investment and Jobs Act, they've eroded some tribal sovereignty because tribes are forced to work with states to receive these dollars for broadband and infrastructure, rather than directly funding tribes themselves. That was a real setback for a lot of tribal nations.