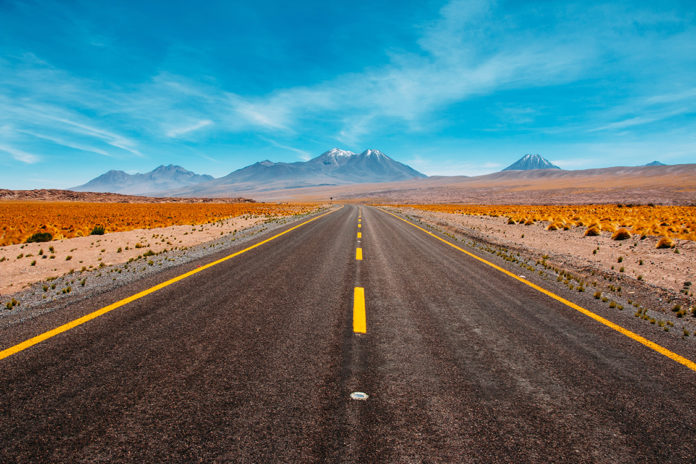 This month we spoke with five tribal leaders about current issues and opportunities, lessons from previous years that will help their respective operations going forward, and any planned development and/or expansions. Here is what they had to say…
Andrew "Dru" Alejandre, Chairman
Paskenta Band of Nomlaki Indians
Rolling Hills Casino and Resort in Corning, CA
rollinghillscasino.com
paskenta-nsn.gov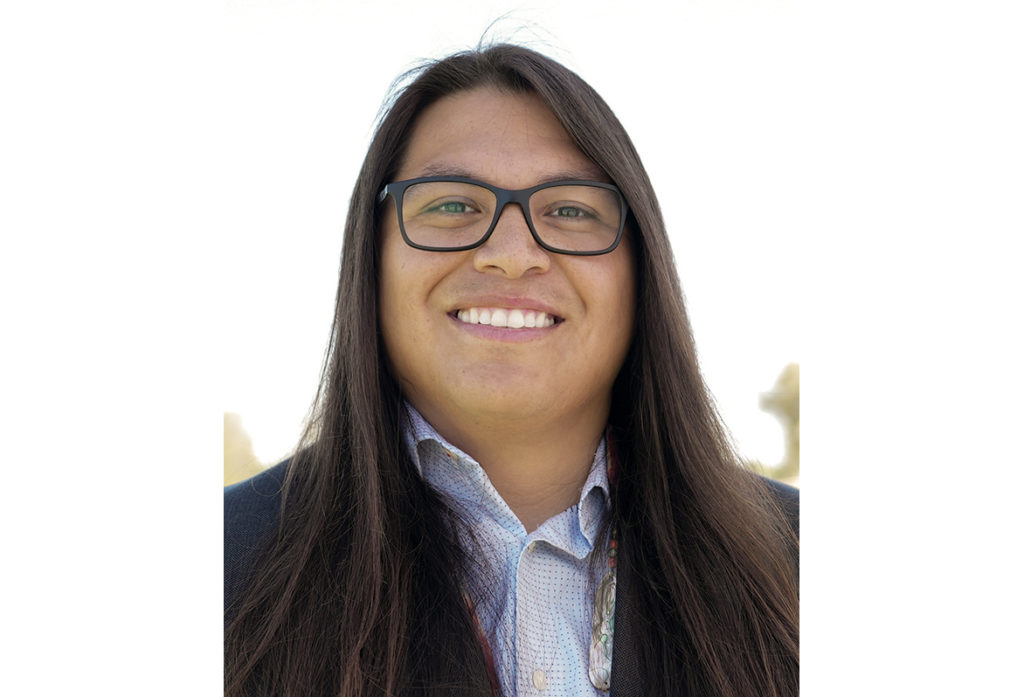 ISSUES/OPPORTUNITIES: We are dedicated to continuing to strengthen our tribe's future by seeking new opportunities that diversify our economy. Instead of depending on one single source of revenue to support our people and community, we believe that having a diversified economic strategy will provide financial security and enhance our tribe's growth for generations to come. However, we do more than simply invest in new business opportunities. We offer programs that support the development and future of our members, including a fair housing program and education tuition support. All of our investments are designed to drive sustainable businesses and be a resource to support the well-being of our people and our surrounding communities, now and in the future.​
LESSONS: Over the past couple of years, including living through the ongoing pandemic, we've continued to be resilient, carrying the strength from our ancestors and learned the importance of coming together as a tribe to support the community. As one of the top three employers in Tehama County – providing more than 550 jobs – we have seen the community's needs transform over the years. We are consistently learning to adapt to different environments and coming together as a tribe to support the community. Through our Paskenta Nomlaki Foundation, we support local groups in their efforts to improve the quality of life in the region, which is why we have contributed over $9 million to benefit local health, safety, and education programs. In keeping the health and wellness of our members and our community in mind, we expanded our Rolling Hills Clinic in Red Bluff, CA to offer more specialty services while continuing to provide quality and accessible healthcare for all. We truly believe that by helping the community through various aspects of life, we build a stronger community and a sustainable economic future for all.
FUTURE: As part of our diversification strategy, last year we expanded our Rolling Hills Casino and Resort gaming space by 40 percent, which included the addition of two new restaurants, Rock & Brews and Fatburger. We also opened the first tribal-owned distillery in California, the Paskenta Brewery and Distillery, as well as the Paskenta Nomlaki Community Complex, our new administration building and community center, which gives a home for all tribal members to assemble as a cohesive group. These milestones are only the beginning of who we are as a tribe and what we envision for our future. As we head into the new year, we will continue to seek new opportunities to build a sustainable future for our tribe that
honors our rich cultural legacy.
W. Ron Allen, Chairman
Jamestown S'Klallam Tribe
7 Cedars Casino in Sequim, WA
7cedarscasino.com
jamestowntribe.org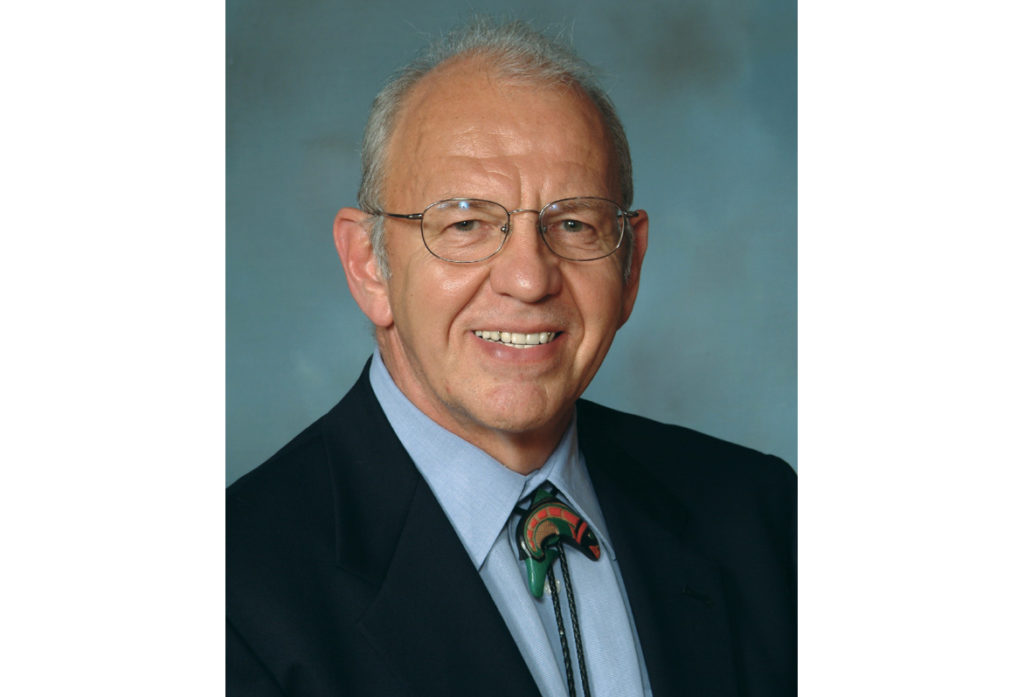 ISSUES/OPPORTUNITIES: Our 7 Cedars operation is focused on how to continue to deal with COVID challenges, including staffing vacancies. Staffing recruitment and associated cost-of-living costs are impacting our recruitment and retention. 7 Cedars is located in a very rural community making recruitment challenging, so we conduct regular salary/ wage surveys to make sure they are fair, including benefits.
Sports betting is a new opportunity for Washington State tribal properties and we are looking forward to inserting that gaming venue into our operations. We are exploring opportunities to introduce electronic table games in our casino and are actively negotiating with the Washington State Gambling Commission.
Our tribe has many other operations projects to expand the diversification of our business portfolio including: real estate, an RV Park, truck stop c-store, and medical services, e.g., opioid abuse and dental care expansion. Our team is planning on expanding our retail cannabis operations into farming and medicinal care services. We are expanding our community program and service capacity, focusing on elder and youth programs as well as childcare for tribal citizens and employees.
LESSONS: Due to the COVID pandemic, we have had to adjust to more efficient operations with less staff and find ways to make the property successful. Safe and healthy workspaces for our employees has become a priority to be prepared for another pandemic like the COVID variants of the last two years.
Casino marketing and special perks for our VIPs as well as attraction of new patrons has become more creative to sustain operations. 7 Cedars is exploring ways to reintroduce live entertainment safely and hopefully the pandemic will get under control. The mask mandates make this entertainment venue challenging. Our tribal governmental operations are using the teleworking options as much as possible to keep our employees safe.
FUTURE: Our properties are continuing to expand due to the need for more operational space and accommodations for both the casino and hotel operations, including expanding our tribal gaming regulatory operations, surveillance, IT operation and facility maintenance. We are upgrading our golf course to replace a 50-year old irrigation system. We are currently updating our resort master plan to accommodate the expansion of our hotel, convention space, and parking.
James Gessner, Chairman
Mohegan Tribe
Mohegan Sun in Uncasville, CT; Mohegan Sun Pocono in Wilkes-Barre, PA; Mohegan Sun Casino at Virgin Hotels Las Vegas; additional properties open in WA, NJ, Canada; South Korea in 2023
mohegansun.com / mohegansunpocono.com
mohegansunlasvegas.com
mohegan.nsn.us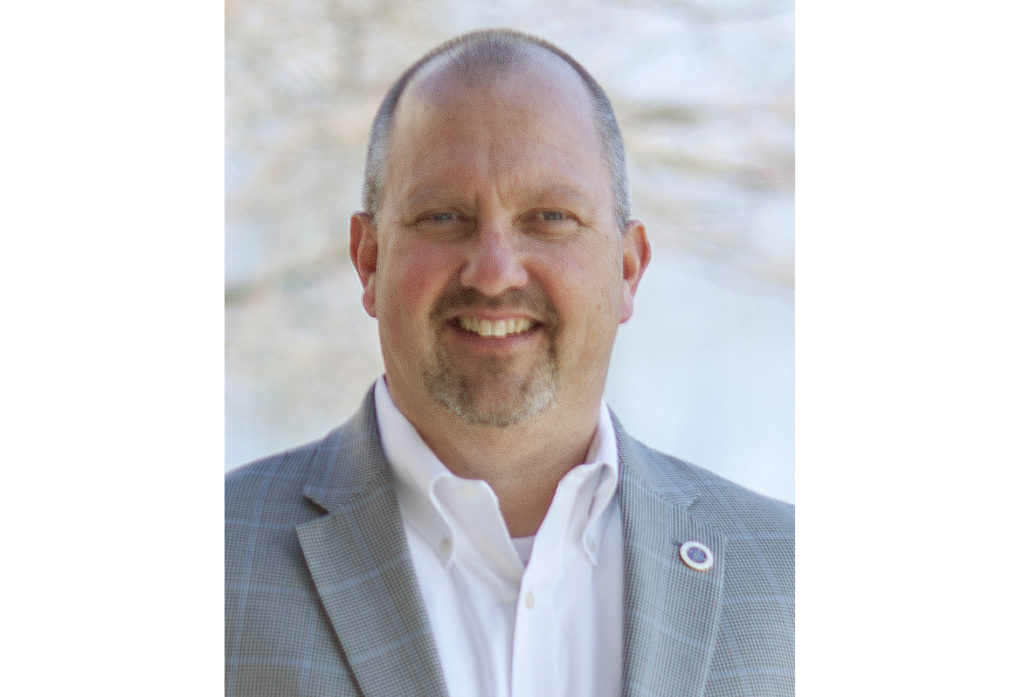 ISSUES/OPPORTUNITIES: It's no surprise that these last two years have been difficult for our communities, impacting most aspects of our daily lives and the day-to-day operations of the businesses we own. People have been hurting, their ways of life have been disrupted, and they are anxious about the future; and yes, our gaming operations have been deeply affected.
As a tribe, we feel an obligation to support those that depend upon us – that starts with our tribal members of course, but it also means neighboring state and municipal governments we partner with, and private entities we do business with. We know that public health and economic security are intrinsically connected. Maintaining our deep and continuing commitment to support COVID-19 response and recovery is therefore in the best interest of our tribal members, team members, partners, and neighbors.
This way of thinking has led us to embark upon new partnerships, such as our work with Yale University to offer community health clinics – not just for our tribal members, but for the broader community around our tribal land. We recognize that when our people are healthier, our businesses are healthier. When our neighbors do well, we do well. This allows for the opportunity to generate revenue, which is then reinvested in schools, local infrastructure, social services, and other core programs that our tribal members and neighbors rely upon.
Our gaming enterprises have survived, and we believe we are poised to grow stronger in the years ahead. We know that this is not about our success, but our ability to maintain our business means thousands of small business owners keep contracts and tens of thousands of employees sustain their jobs.
Finally, we are part of a national movement to implement online gaming and sports wagering. With this expanded access to gambling, we see an obligation to continue to refine how we invest in our efforts to combat problem gaming. It is our responsibility to be sensitive to our guests and our host community by proactively addressing problem gambling.
LESSONS: We are returning to our pre-pandemic levels strategically by investing in technologies and resources to make certain our team members and our visitors feel safe and healthy when they visit our properties. The Mohegan Tribal Council has and will continue investing historic levels of resources, partnering with global health and safety experts, and exceeding state and federal safety guidelines to protect our tribal citizens, our team members, and all visitors to our reservation.
Even prior to the pandemic, our tribe participated in longstanding agreements with neighboring Connecticut municipalities to provide fire and emergency services to their towns and residents. This expertise and sense of community partnership gave us a unique perspective throughout the pandemic, and it will help guide our activities coming out of it.
FUTURE: This past year marked the opening of the first tribal-owned property, the Mohegan Sun Casino at Virgin Hotels Las Vegas located at the Las Vegas Strip. We were able to bring our expertise from other properties we own and manage around the world to deliver a state-of-the-art product for consumers on that hallowed ground. Just as important for our tribe, we instilled our "Spirit of Aquai" in this new endeavor, a centuries-old guiding philosophy that encourages a warm and welcoming atmosphere with passionate and dedicated employees to build productive long-term relationships. When we begin new operations anywhere around the world, the Spirit of Aquai is the consistent common denominator that serves as an extension of our tribe and the values we hold dear.
Lastly, we are looking forward to making additional progress on our exciting new project in South Korea which is slated for early 2023. We are looking forward to a revitalized tourism and leisure industry. As we finish the first round of financing, we look forward to opening the first integrated resort in Northeast Asia bringing our expertise in developing and operating Inspire Entertainment Resort.
Charles Martin, Tribal Chairman
Morongo Band of Mission Indians
Morongo Casino Resort & Spa and
Casino Morongo in Cabazon, CA
morongocasinoresort.com
casinomorongo.com
morongonation.org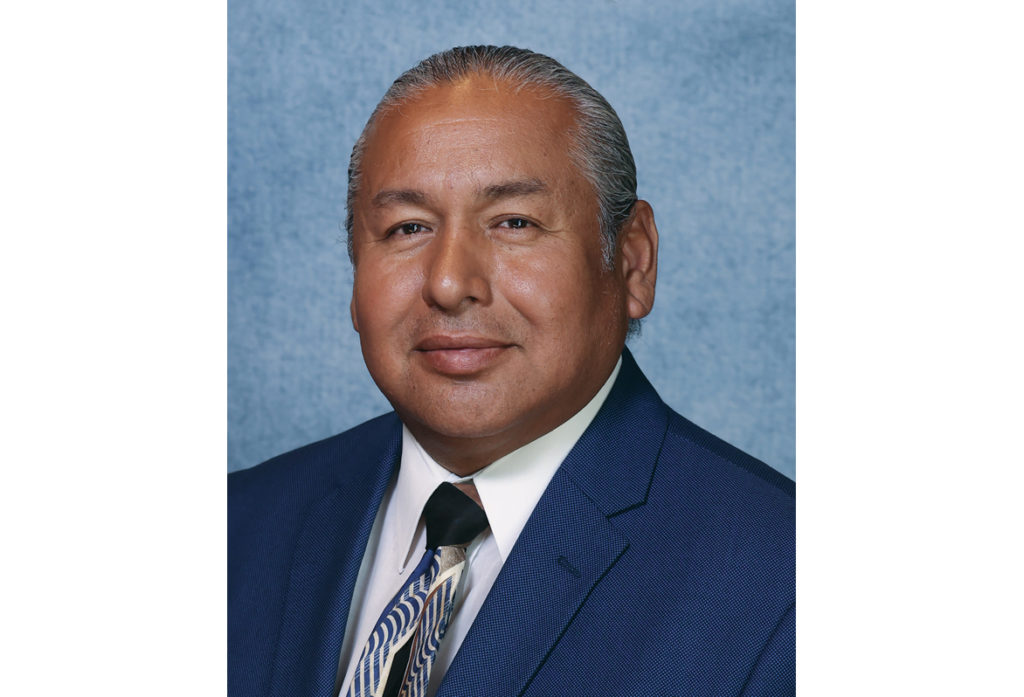 ISSUES/OPPORTUNITIES: From our leadership on issues impacting Indian Country to advancing our business enterprises and providing services to our tribal members, the Morongo Band of Mission Indians expects 2022 to be an extremely busy year full of opportunity and promise.
Morongo continues to be one of the leading employers in Riverside County, CA, providing more than 2,500 local jobs and nearly $3 billion in regional economic activity annually through our business ventures.
Last year, the Morongo Casino Resort & Spa became the first tribal casino in the country to offer cashless wagering. We also welcomed our newest restaurant, Wahlburgers, making Morongo the only tribal casino in the nation to host the popular dining concept founded by brothers Mark, Donnie, and Paul Wahlberg.
LESSONS: Our tribe made progress on several critical issues in 2021, including our work alongside the Cherokee Nation, Oneida Nation and the Quinault Indian Nation to defend the Indian Child Welfare Act (ICWA) in the federal courts against misguided attacks aimed at undermining tribal sovereignty.
In 2021, Morongo became the first tribe in the nation to be approved as a participating energy transmission owner to help connect sustainable solar, wind and battery resources to the regional power grid. From our support of the California Indian Nations College to our annual college scholarship program for Native youth statewide, we provided over $1 million in community support, culminating with our 35th annual Thanksgiving Outreach Program where we gave away 13,500 free turkeys to help families, seniors and veterans in need across Southern California. Going into 2022, Morongo is already building on the momentum of last year.
FUTURE: In January, we welcomed a new state-of-the-art Morongo Travel Center featuring 32 gas pumps, Tesla superchargers, high-speed diesel truck pumps, slot machines and a convenience store. In the coming weeks, celebrity chef and international restaurateur Fabio Viviani will bring his vision for delicious dining to Morongo with the opening of The Marketplace, a sprawling food hall featuring seven international gourmet eateries.
Casino Morongo, our second gaming venue, also will soon be unveiling an exciting new expansion that includes a beautiful new poker room and bingo hall.
Morongo will continue to defend ICWA, and to protect tribal sovereignty. We also will continue to work with our partners in federal, state and local governments to address issues of mutual concern, such as energy, healthcare, the environment, and transportation, and to nurture new economic opportunities and job creation in our region.
We remain optimistic for the future and are excited about the possibilities that await as we move forward.
Rebecca Richards, Tribal Chairwoman
Pokagon Band of Potawatomi Indians
Four Winds Casinos in Dowagiac, Hartford, New Buffalo, MI; Four Winds ­Casino in South Bend, IN
fourwindscasino.com
www.pokagonband-nsn.gov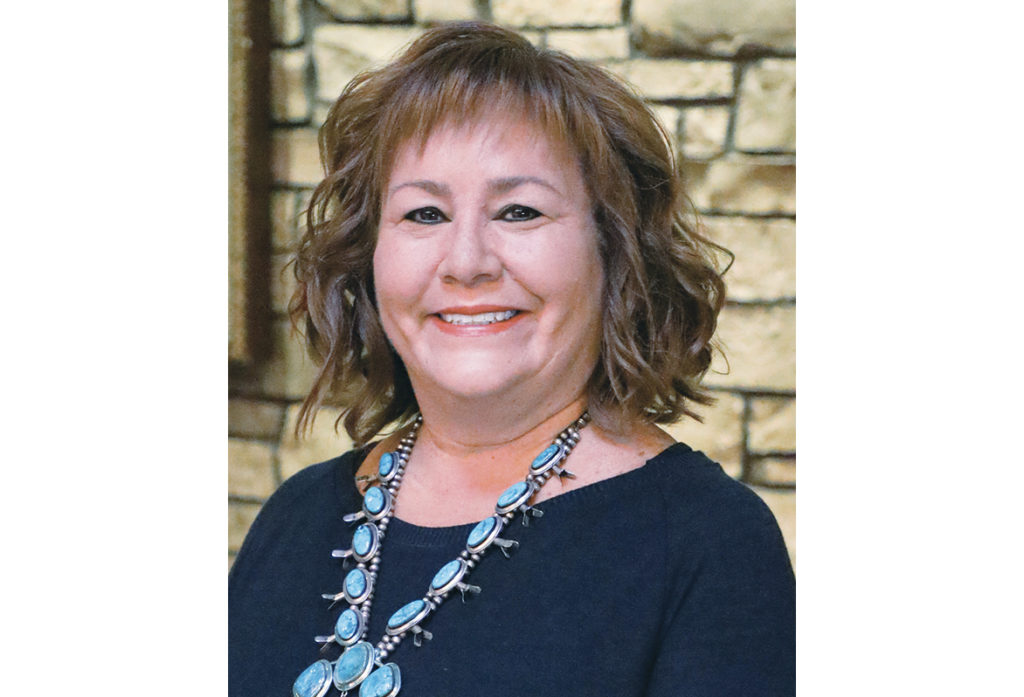 ISSUES/OPPORTUNITIES: The Pokagon Band of Potawatomi is focused on the expansion of our Four Winds Casino located in South Bend, IN which is one of our most ambitious projects to date. The expansion of Four Winds South Bend will include a 23-story hotel tower with 317 hotel rooms featuring 83 suites. There will also be a spa, convention area, meeting space, a ballroom, lounge, bar & grille, an outdoor roof-top swimming pool, and terraces with spectacular views. The expansion of Four Winds South Bend has created 270 construction jobs and will create an additional 350 to 400 new jobs at the casino resort once construction is complete in the first quarter of 2023. The expanded resort will offer amenities and an entertainment experience this is not currently available in South Bend and Northwest Indiana.
LESSONS: Keeping the expansion of Four Winds South Bend on schedule during the pandemic posed many unique challenges for our Four Winds Casinos Executive Team, our project manager Square One, our construction contractors and workers, and our Pokagon Citizen employees on the job site. Fortunately, we have a very experienced team that were involved in the development of our four casinos as well as several expansion projects along the way. That experience coupled with the new experience gained in managing a construction project during the pandemic, will continue to inform our operations going forward.
FUTURE (SLOT FLOOR): Following approval of our Class III Gaming Compact with the State of Indiana in 2021, Four Winds South Bend now offers 16 table games including 21 + 3 with Top 3, Lucky Lucky Blackjack, Baccarat, Craps Bonus, Roulette, Bonus Spin Criss Cross Poker, Progressive Stud, Progressive Three Card with 6 card, and Roll to Win Craps. The installation of popular Class III slot titles is currently underway with some of the most popular games already available including Action Video Poker, Buffalo Link, Dragon Link, Money Link, Dollar Storm, Wheel of Fortune, and The Price is Right.