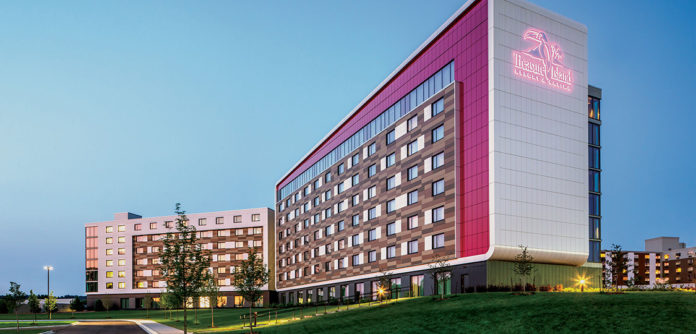 WELCH, MN  – In recognition of Give to the Max Day (organized by GiveMN) and Native American Heritage Month, Treasure Island Resort & Casino is making donations to three Native American non-profits – Lower Phalen Creek Project, Minneapolis American Indian Center and Saint Paul Public Schools' American Indian Education Program. 

Lower Phalen Creek Project

Founded in 1997, the Lower Phalen Creek Project is a partnership between Saint Paul's East Side and Lowertown neighbors. Formally organized as a 501c3 in 2011, Lower Phalen Creek Project has worked to advocate for natural spaces on the East Side for more than 20 years. The project area stretches from Lake Phalen to the Mississippi River and their work is powered by a dedicated board, staff and advisory council of citizens who represent the neighborhoods and cultural communities with ties to the area. They actively partner with the City of Saint Paul and others in three main areas: environmental education; urban conservation; and cultural connections and healing.  
 
Minneapolis American Indian Center

Founded in 1975, the Minneapolis American Indian Center has a rich history as one of the first urban American Indian Centers in the country, providing services otherwise often unavailable to urban American Indians. The Minneapolis American Indian Center is focused on serving a large and tribally diverse urban American Indian population, numbering well over 35,000 in the 11-county Minneapolis–St. Paul metro areas. Their mission is lived through programs that are guided by strong Native values, which includes preserving and supporting cultural traditions through art, youth and intergenerational programs that promote healthy lifestyles.

The American Indian Education Program – Saint Paul

The American Indian Education Program, offered through the Saint Paul Public Schools District 625, is in existence to preserve and present the unique political, sovereign, cultural, traditional and spiritual values of American Indian Nations through education. Their mission is to assist American Indian students in graduating from high school with a quality education and a positive cultural personal identity.