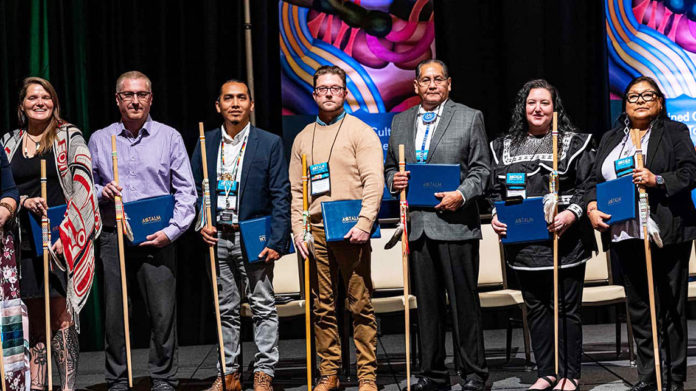 DURANT, OK – The Choctaw Cultural Center has been named a Top Ten Model Museum and cultural center staff members were on hand to accept the award at the 2022 International Conference of Indigenous Archives, Libraries, and Museums in Temecula, CA.
The centers and museums selected served as models for the Culture Builds Communities Project sponsored by the Association of Tribal Archives, Libraries, and Museums.
"The Choctaw Cultural Center is grateful to accept the award as a Top Ten Model Museum," said Seth Fairchild, Executive Director of Cultural Services for the Choctaw Nation. "Our center was created to share the Chahta Nowvt Aya, the Choctaw Journey, and to honor our culture and people. For it to receive such a prestigious award is a testament to that vision and to everyone who worked on its development."

Selected cultural center staff also served as co-presenters on conference panels and provided a virtual tour of the Choctaw facility to conference attendees. The virtual tour was accompanied by a presentation highlighting the process and design decisions made by planners.
The cultural center was named as the award recipient in 2019, but COVID delayed the center opening and the conference. The Choctaw Cultural Center, a 101,000 sq. ft. facility on 100 acres in the Choctaw Nation of Oklahoma Reservation, opened July 23, 2021.