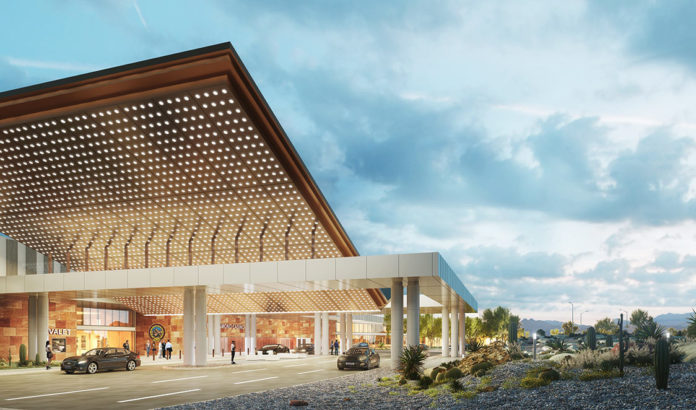 GLENDALE, AZ – The Tohono O'odham Gaming Enterprise (TOGE) recently held a topping off ceremony for the construction of its new Desert Diamond Casino facility located near Glendale, AZ, in the West Valley. The event marks a major milestone in construction as TOGE begins to close out the final sequence of steel for the new $450 million casino.
TOGE broke ground on the project in April 2023, with a 19-month construction timeline. The new facility will feature a 184,000 sq. ft. casino floor with 900 Class III slot machines, poker room, retail sportsbook, and table games including blackjack, craps, roulette, and baccarat, as well as dining and other amenities.
JCJ Architecture led the design of the new Desert Diamond Casino, which will eventually expand to include a hotel, conference center, an outdoor pool and recreational amenities, and an amphitheater and event lawn space. Construction will create over 5,500 construction jobs. Once completed, the full-scale facility will employ more than 1,000 people.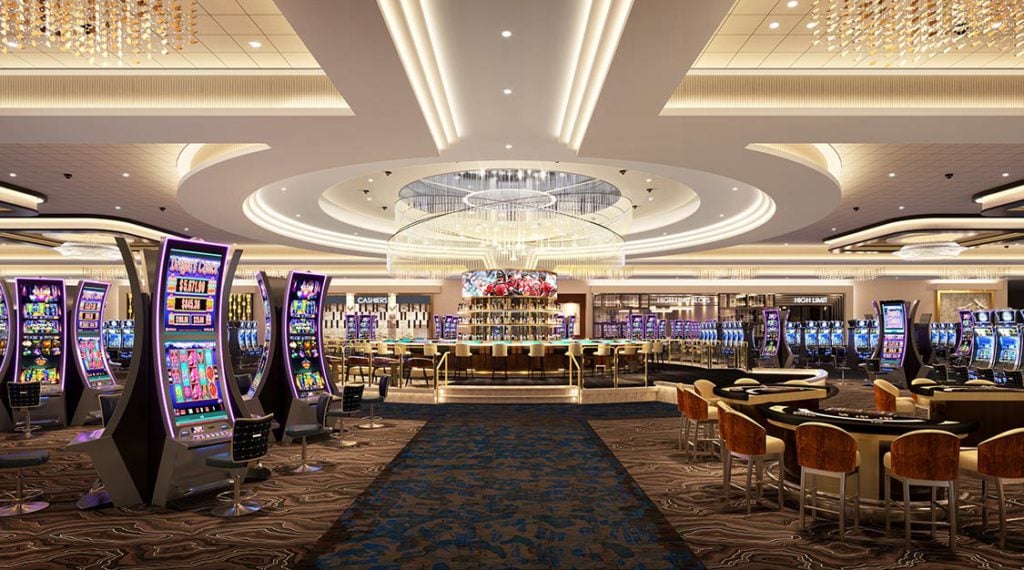 "Today is a major milestone for the Tohono O'odham Nation," said Verlon Jose, Chairman of the Tohono O'odham Nation. "We have come a long way in building a more prosperous future for our people and the West Valley, but just like this new casino, we still have much further to go. The Nation will continue to work closely with our friends and partners in the region for the benefit of all our communities."
The property for the new facility is located on 80 acres of reservation land in unincorporated Maricopa County, west of Glendale, AZ. This land has already been taken into trust by the federal government as required by law, in a process similar to what was done for the Desert Diamond Casino West Valley facility.
"We are very proud of what has been accomplished so far by our construction team," said Mike Bean, CEO of the Tohono O'odham Gaming Enterprise. "It will be a beautiful, first-class facility that complements the fastest-growing region of the Phoenix Valley. We are moving quickly to complete this economic development project that is creating opportunity for the West Valley and the Tohono O'odham Nation."