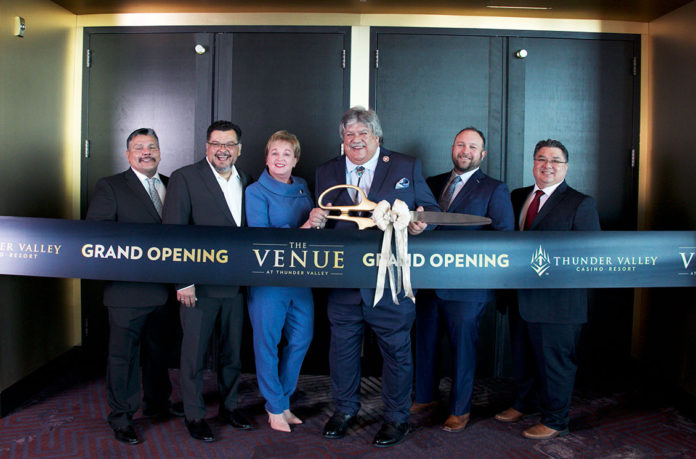 LINCOLN, CA – Thunder Valley Casino Resort officially unveiled The Venue at Thunder Valley, the property's new 150,000 sq. ft. state-of-the-art entertainment venue, with an exclusive ribbon cutting ceremony.
Guests in attendance had the opportunity to take behind-the-scenes tours, enjoy concessions and experience The Venue prior to the property's much anticipated Presidents' Day weekend grand opening celebration with sold-out performances by Eagles, Bruno Mars, and Santana.
"The United Auburn Indian Community and Thunder Valley Casino Resort are elated to officially unveil and commemorate The Venue at Thunder Valley," said Dawn Clayton, General Manager of Thunder Valley. "The Venue allows us to expand our entertainment footprint as we continue to provide unparalleled entertainment experiences for our guests. This project was made possible by the collaborative efforts of an amazingly talented group of professionals and our grand opening celebration will be nothing short of extraordinary."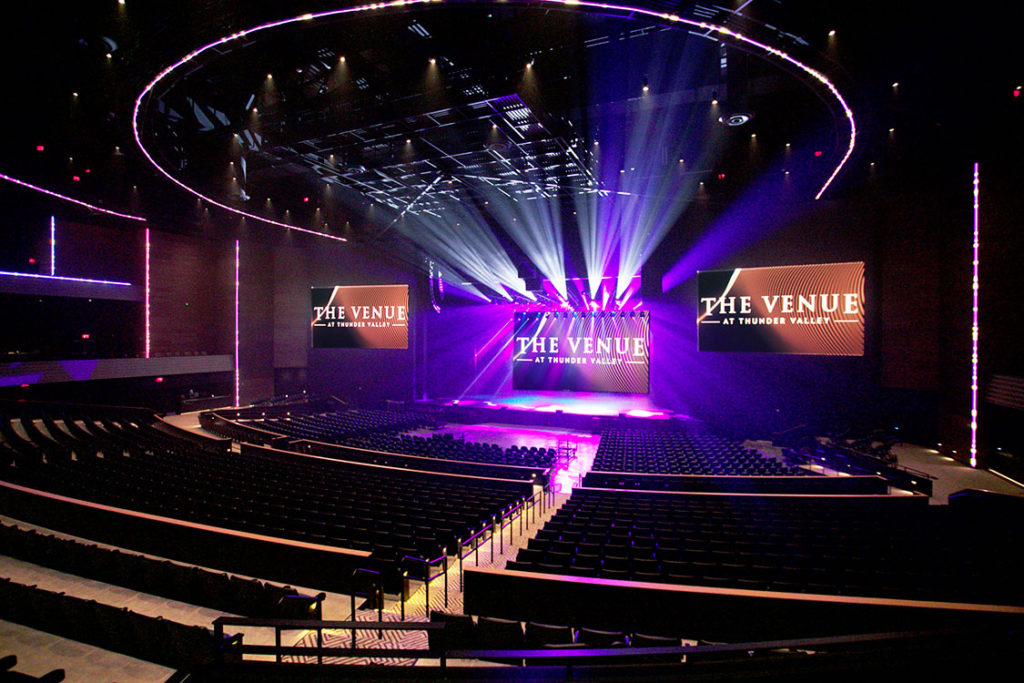 The Venue has 4,500 seats and will host musical acts, comedic performances, and sporting events year around.
The Venue's facilities have been designed with a vision that is both modern and sophisticated and features multi-level spaces and amenities, cutting edge sound and video systems, and abundant concessions offering food, beer, and wine.
"Today marks a significant milestone for Thunder Valley and for our tribe as we celebrate the completion of this wonderful new venue," said United Auburn Indian Community Tribal Chairman, Gene Whitehouse. "It has been incredible to witness the growth and success of Thunder Valley since we first broke ground over two decades ago. We look forward to bringing first-class, year-round entertainment to The Venue."