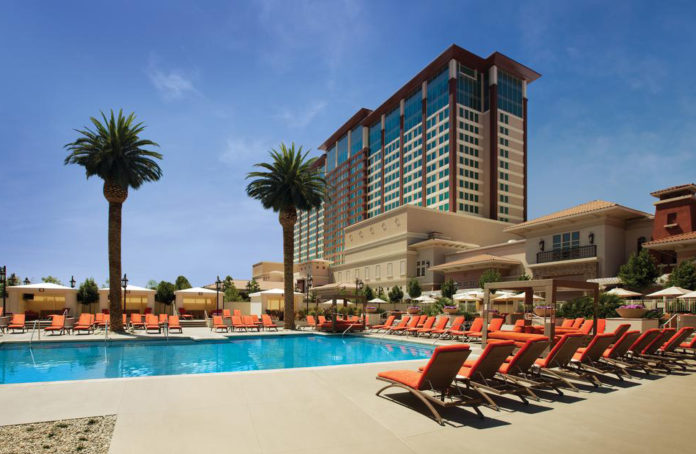 LINCOLN, CA – Thunder Valley Casino Resort will be looking to fill over 100 full and part-time positions at its job fairs throughout the month of April. Positions include, but are not limited to, Guest Room Attendants, Housekeepers, Housepersons, Janitorial Porters, Quality Control Attendants, Emergency Medical Technicians, Security Officers, Food Servers, Cooks, Food Court Attendants, Bus Persons, Beverage Servers and Kitchen Workers.
Job Fair Dates:
Tuesday, April 6 (9 a.m. to 12 p.m.): Housekeeping and Internal Maintenance
Friday, April 9 (1 p.m. to 4 p.m.): Security
Thursday, April 15 (10 a.m. to 1 p.m.): Food and Beverage
Friday, April 16 (1 p.m. to 4 p.m.): Security
Tuesday, April 20 (9 a.m. to 12 p.m.): Housekeeping and Internal Maintenance
Friday, April 23 (1 p.m. to 4 p.m.): Security
Interested candidates can also stop by the Employment Center on April 7, 14, 21 and 28 from 9 a.m. to 3 p.m. for walk-in interviews for Security, Housekeeping and Internal Maintenance positions. Completed online applications are preferred upon arrival.
"This is a great opportunity for anyone interested in joining and excelling in the hospitality industry," said Debi Fetzner, Vice President of Human Resources. "At Thunder Valley, we pride ourselves on offering exceptional benefits and career advancement opportunities for our team members. We look forward to hiring qualified candidates on-the-spot."
Benefits for full-time employees include medical, dental and vision insurance, paid time off, life insurance and long-term disability insurance, tuition reimbursement and more. All Thunder Valley employees enjoy free parking, one free meal per shift, 401k matching funds, leadership development training, opportunities to advance, free health and wellness counseling, reward incentives and select discounts at Thunder Valley.
Candidates must be at least 18 years of age and successfully pass a drug and background check in order to work at Thunder Valley. Based on the nature of the job, some positions require applicants to be at least 21 years of age. All candidates must be able to work weekends and holidays. Candidates should apply online at www.thundervalleyresort.com/careers before attending the job fairs.