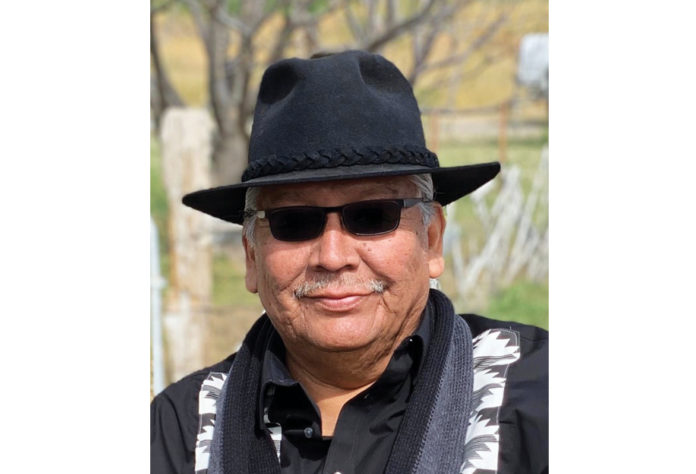 Terry Rambler, Chairman
San Carlos Apache Tribe
Apache Gold Casino Resort in San Carlos, AZ
and Apache Sky Casino in Winkelman, AZ
apache-gold-casino.com
apacheskycasino.com
sancarlosapache.com
Our Council declared a state of emergency back in March and had zero COVID-19 positive cases on our reservation until May 27, largely because of strict mitigation measures. Since then, we have seen two surges and a recent softening in numbers.
We have completed about 10,717 tests of residents and employees, and have recorded 1,629 positives with 1,459 recoveries. We reached a high of 237 cases in one day. COVID-19 patients represent an 18% admission rate. Since May 27, San Carlos Apache Healthcare has admitted 195 patients with COVID-19, of which 100 were transferred to other hospitals. So far, we have lost 17 members of the tribe who lived on the reservation, and another five off-reservation.
The impacts on our members are wide ranging. There are those among our members who suffer from the disease itself and also those that suffered the loss of family members who succumbed to the virus. There has been an increase in anxiety and depression. Never could we have imagined the need for wearing face masks and keeping our distance. Living under the fear of infection has taken a toll on us, and so has staying at home and living in isolation. Some of our off-reservation neighbors who do not take mitigation as seriously regard our members with fear or derision when they see us wearing masks.
Economically, the virus has left many without jobs. The tribe's revenues have substantially decreased, especially with the closure of our gaming, restaurants and resort operations, but every sector of our economy has slowed substantially. While we were able to garner substantial federal funds through the CARES Act and the extra unemployment benefit helped some members, those funds have run out. Without a major stimulus package from Congress, Indian Country and all of America will be facing a very bleak economic horizon.
In April, we closed our borders to non-residents; closed our casinos and resort; restricted travel to two days a week for essential supplies; mandated mask wearing and CDC guidelines compliance; limited crowd size to 10; put all employees on administrative leave; instituted a curfew; and prohibited sports and recreation activities. Some of these restrictions were recently eased.
In order to handle a surge of cases, the tribe designated the Apache Gold Hotel as an alternative care site (ACS) to isolate all asymptomatic COVID-19 positives, and quarantine their direct close contacts. Our ACS is one of two in Indian Country. This effort is perhaps the greatest reason we have kept our infection rate low. At present, there are about 800 members who have been either isolated or quarantined at the ACS with an average length of stay of 10 days. However, while the ACS did well to isolate and quarantine, the Apache Gold Hotel lost its customer base, which will require major
renovations and marketing to overcome.
Apache Sky and Apache Gold have reopened, but at only 50% capacity. All patrons and employees are required to wear masks. The San Carlos Apache Gaming Enterprise developed a detailed plan instituting industry best practices, and invested over $500,000 in personal protective equipment, infrared temperature screening, sanitizing stations, MERV-13 filters and ultraviolet C to eliminate bacteria and virus from the HVAC system, as well as Plexiglas between all slot machines and table game positions.
There are team members stationed throughout the casinos to ensure that, when a machine is not in play, it is immediately cleaned and sanitized. The casinos close for several hours during the weekdays to deep clean. And, there is no alcohol service, and the bars and restaurants are closed. All food is served as "grab and go."
The gaming enterprise has also implemented a mandatory testing requirement for all employees, made available a crisis hotline, a newsletter for employees to keep them informed, as well as Teladoc and an employee assistance program including telephone or in-person counseling. Notwithstanding all of these mitigation efforts, it will take years for our casino and resort to restore its market and brand. Hopefully, together with our financial partners and the federal government, we can build back better!
This virus knows no boundaries – not age, class, education, borders nor ethnicity. The entire world has been affected. Unfortunately, as in 1918, the virus has become politicized and, as a result, the federal government did not have an effective national mitigation plan. We have experienced job losses, shortages of food and basic supplies akin to third world nations, and a dramatic shrinking of our economy, resulting in more poverty, food insecurity and desperation. Although medicine has come a long way since 1918, we cannot rely on the eventuality of vaccinations. If we can put politics aside, we can unite as a nation and overcome. We can persevere and conquer the virus, but to do so, we all must wear our masks and comply with CDC guidelines – that's a scientific fact. While the CARES Act provided a welcome stimulus, Congress needs to set aside its differences and do much, much more for Indian Country and the American people.
It is my hope and prayer that we all get through this and that COVID-19 becomes but a memory. As we say in our Apache language, Ahi' yi' e (thank you) for the opportunity to contribute to the Tribal Leader Roundtable.