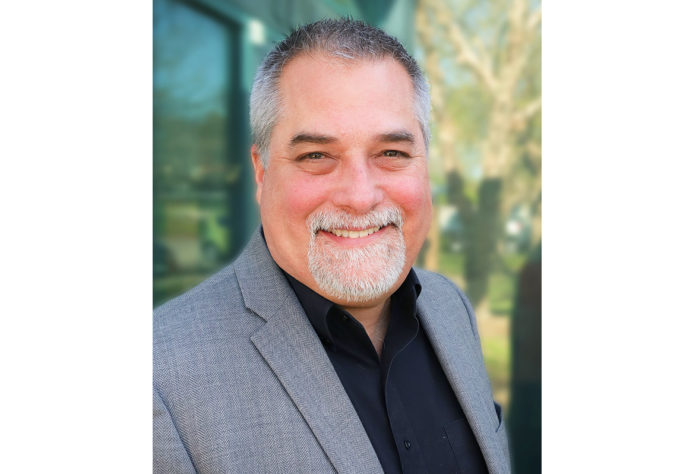 OLIVETTE, MO – TBE Architects is celebrating the 30th year anniversary of David Nejelski, Vice President, Creative Director and Principal. Nejelski began his career with the company as an office intern and progressively moved through the ranks to Jr. Designer, Sr. Designer, and Creative Director. In August of 2023 he was promoted to Vice President.
Nejelski's designs have an intuitiveness, possessing that "wow factor" that makes them beautiful, as well as functional for hospitality clients and their guests. Many of these attributes can be seen in the entry ceiling canopy at Harrah's Ak-Chin Hotel & Casino. This design features vibrant sunset colors and the unique basket stitch details of the Ak-Chin Indian Community. Nejelski's designs have the ability to tell the history and culture of the Indian communities that TBE has worked with over the last 30 years.
In the garden court atrium at We-Ko-Pa Casino Resort, Nejelski designed the larger-than-life torchiere fixtures and the lit tortoiseshell-sculpted ceilings that float over a glittering bespoke terrazzo floor depicting Montezuma's Well. This space walks guests through the story of the Yavapai Nation's origin story. Other recent projects of note include Quil Ceda Creek Casino, Indigo Sky Casino & Resort, the timeless Buffalo Thunder Resort, J Resort in Reno, and the Wildhorse Resort & Casino. Nejelski's intellect and artistic wherewithal has helped to shape TBE Architects into a well-known design firm within the gaming and hospitality community.
As a creative, Nejelski has always been given design freedom and this has helped him to grow and learn in this profession. He believes that collaboration is a balancing act of passions and priorities. When there is a good connection, the results can be truly exceptional and rewarding.

Nejelski gives seasoned advice for young designers, "Stay loose. Learn to know when you're forcing a solution. When you're on to something, the design will let you know and begin to tell you what it needs. But always remember, no idea is precious. There is always another way of looking at something."