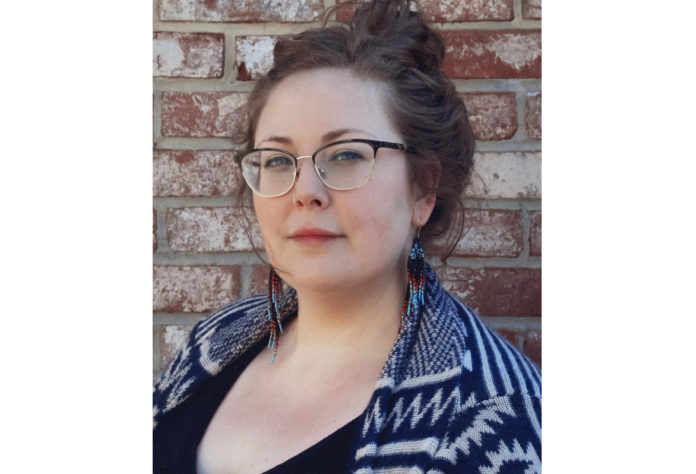 ALEXANDRIA, VA – Sydney Mills Farhang (Oglala Lakota) has been named as Executive Director of Running Strong for American Indian Youth.

Farhang is a member of the Oglala Lakota Tribe grew up in Sacramento, CA. She has 10 years' experience in domestic and international non-profit management, program development, and fundraising, and began her career at Running Strong in 2017 as a program assistant and rose through the ranks serving as program coordinator and deputy director before being named Executive Director this month.

Throughout her tenure at Running Strong, Sydney has remained committed to centering Indigenous voices in developing and operating Running Strong's many programs. As deputy director, she steered the Dreamstarter program, which empowers Native youth to make their dreams come true though a $10,000 grant and hands-on mentorship. Sydney co-founded Running Strong's Intertribal Creatives, an initiative designed to support Native artists and to celebrate Native cultures, overseeing its strategic planning and daily operations. In 2020, she was responsible for distributing more than $1 million worth of critical COVID-19 relief food and supplies to more than two dozen Native communities.
"Our Oyate is proud to announce our granddaughter Sydney Mills Farhang has been appointed as Executive Director of Running Strong for American Indian Youth," said Running Strong co-founder and Olympic gold medalist Billy Mills and his wife, Patricia. "It is extra special that she a Lakota woman and tribal member. I have been raised by Lakota women and they continue to inspire and challenge me to be a better person. This includes the new Executive Director of Running Strong for American Indian Youth, my granddaughter, Sydney Mills Farhang."
"I am incredibly proud of the way Running Strong is helping to strengthen the next generation of Native leaders: food sovereignty and security, access to clean water, pride in being Indigenous and speaking our languages, and an incredible network of emerging leaders who support and challenge each other," said Farhang.