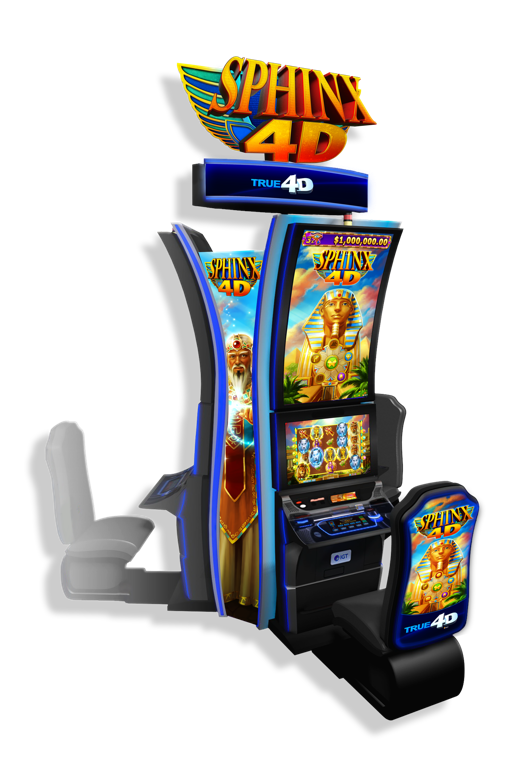 Sycuan Casino is the first Southern California casino to receive IGT's SPHINX 4D™ video slot machines. The SPHINX 4D game is the gaming industry's first product to leverage mid-air haptic technology to bring an interactive experience to users.
SPHINX 4D combines glasses-free TRUE 3D™ graphics with mid-air haptic and gesture recognition technologies to create a multi-sensory gaming experience. Gesture recognition technology enables players to use hand movements to move and manipulate the game's graphics, while mid-air haptic technology gives players tactical feedback as they interact with the game's 3D graphics.
"IGT is excited that our valued customers at Sycuan Casino can now entertain their players with the award-winning SPHINX 4D game," said Toni Martinez, IGT vice president western region sales, gaming. "IGT's SPHINX 4D features dynamic gameplay and leverages industry-first technology to create a truly immersive casino experience for Sycuan Casino players to enjoy."
"We're pleased to be able to offer our guests new cutting-edge technology," said John Dinius, general manager at Sycuan Casino. "IGT is changing the gaming industry and we're thrilled to be the first casino in Southern California to have the SPHINX 4D game."
In addition to the SPHINX 4D game, Sycuan recently received IGT's new Fort Knox® video slots. The updated Fort Knox® slot game is housed on the CrystalCurve cabinet that features an ultra-high definition 4K resolution screen. Guests can take advantage of the game's five multi-level progressive jackpots, including mystery and symbol-driven triggered jackpots.