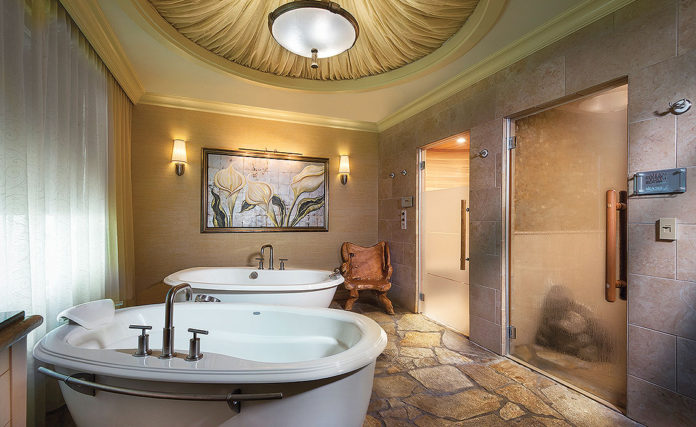 A day at the spa is a special and invigorating treat to look forward to. As we wrap up our national spa tour feature, the spotlight is on spas in Connecticut and New York.
---
G Spa & Salon
Foxwoods Resort Casino
Mashantucket, CT
www.foxwoods.com
Year built: 2008
Approx. 21,000 sq. ft.
12 treatment rooms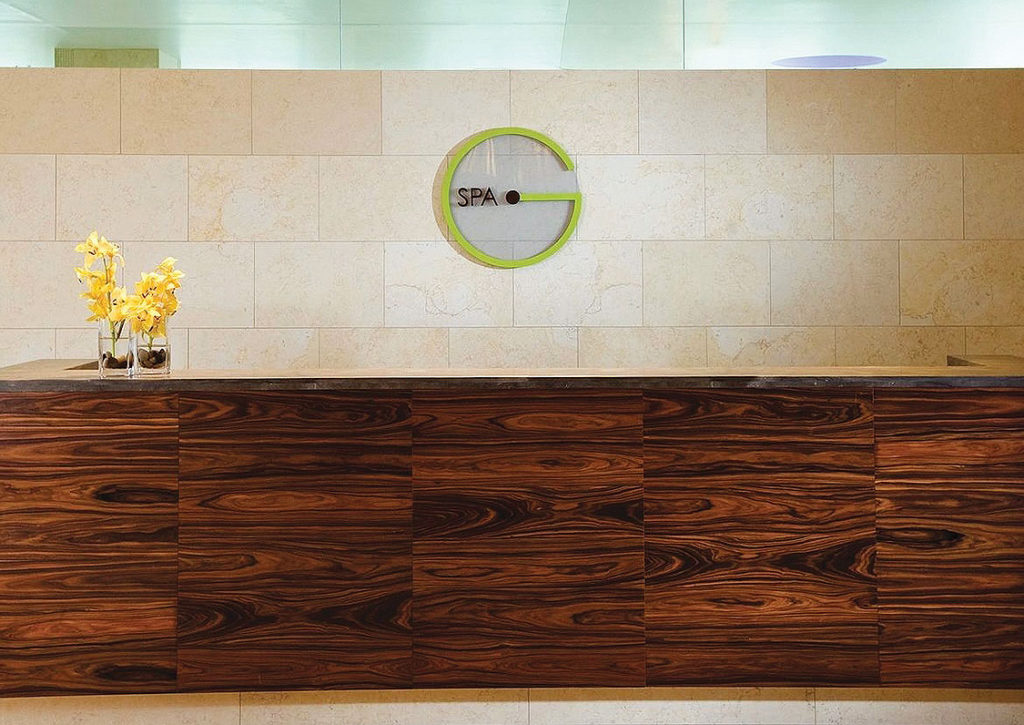 The G Spa & Salon at Foxwoods Resort Casino is a luxurious retreat that offers a wide range of spa and beauty services. What sets it apart from other spas is its dedication to providing an immersive, personalized experience for each guest. The spa is designed to offer a tranquil and serene environment, with earthy tones and natural materials that create a feeling of calmness and relaxation.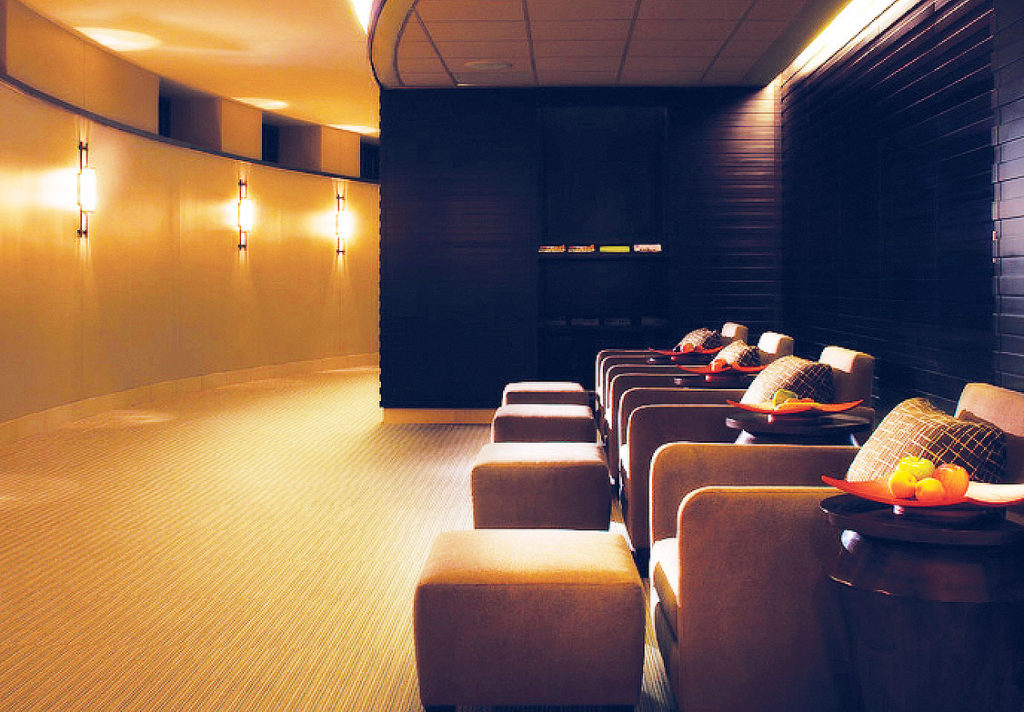 One of the unique features of the G Spa & Salon is its extensive menu of treatments, which includes everything from traditional massages and facials to more specialized services like their luxurious body treatments and dry brush exfoliating sessions. The services menu offers 45 different massage and body treatment options (available for couples as well) and 13 facial options, some of which include the Thai Massage, CBD Lavender Body Scrub and Wrap, and the HydraFacial.
G Spa & Salon's skilled therapists take the time to understand each guest's unique needs and preferences, tailoring their treatments accordingly. This personalized approach ensures that each guest receives treatment that is specifically tailored to their individual needs. G Spa & Salon also offers a full-service salon, which provides a variety of beauty treatments such as haircuts, styling, color services, manicures, and pedicures.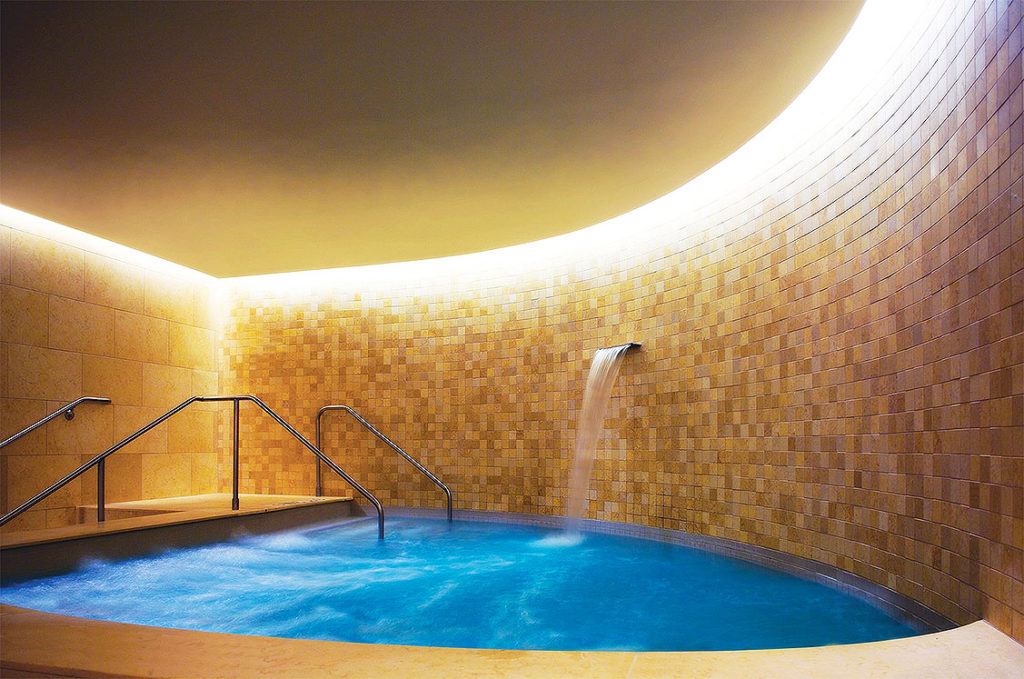 Additionally, pool, whirlpools and dry sauna access are available to spa guests with treatments of $80 or more and the fitness center is open for all Foxwoods hotel guests.
The G Spa & Salon at Foxwoods Resort Casino is a unique and indulgent retreat that offers a range of personalized treatments and experiences. With its serene atmosphere, skilled therapists, and extensive menu of services, it is the perfect place to relax and rejuvenate.
---
The Norwich Spa at Foxwoods
Foxwoods Resort Casino
Mashantucket, CT
www.foxwoods.com
Year built: 1998
Approx. 22,000 sq. ft.
15 treatment rooms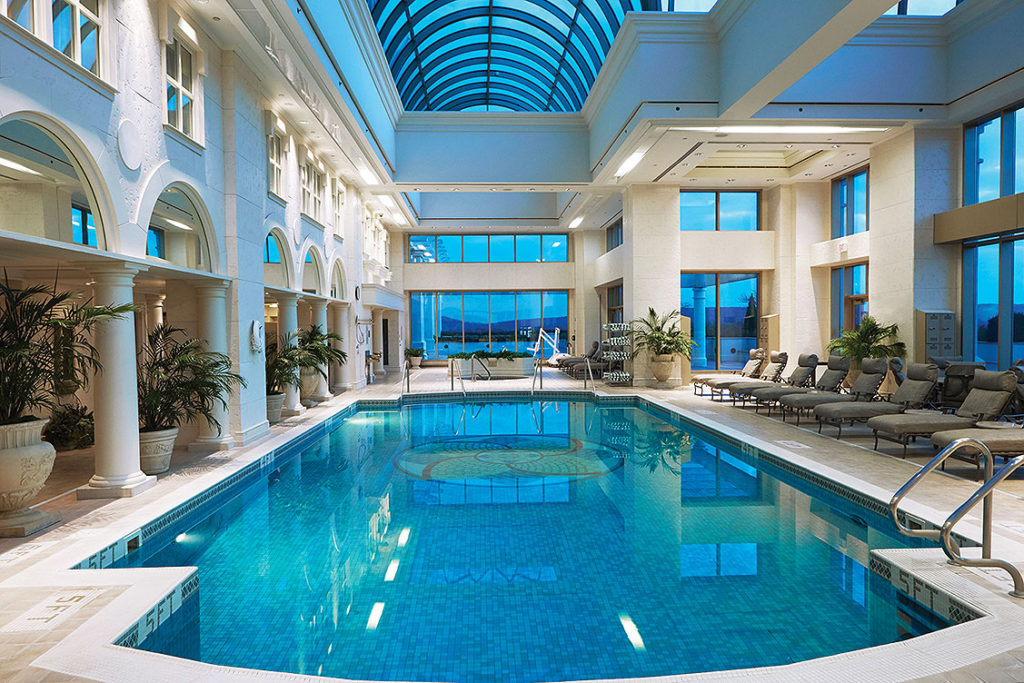 The Norwich Spa at Foxwoods Resort Casino offers guests a luxurious escape from the hustle and bustle of everyday life. This serene oasis boasts an impressive array of treatments and amenities, including massages, facials, body wraps and exfoliations, as well as a wide variety of hair and nail services.
Some of the more unique treatments offered are the Hypervolt Massage, Seasonal Lily and Pear Body Wrap, and the Triple Berry Brightening Facial. The Hypervolt Massage utilizes a percussion device to target specific areas on the body. This service is designed to decrease pain levels, increase range of motion, increase blood flow, as well as promote relief of injured or stressed targeted areas. The Seasonal Lily and Pear Body Wrap incorporates the lily, which symbolizes the beginning of spring and regeneration, while the prickly pear fruit oil soothes, moisturizes, and replenishes skin. These two combined, work together to balance PH levels and leave skin happier, healthier, and softer. The Triple Berry Brightening Facial brightens and rejuvenates the skin with exotic Riberry, muntries and pepper berries from Australia. These super berries are designed to provide instant brightening and hydration to dry, dehydrated, lackluster skin.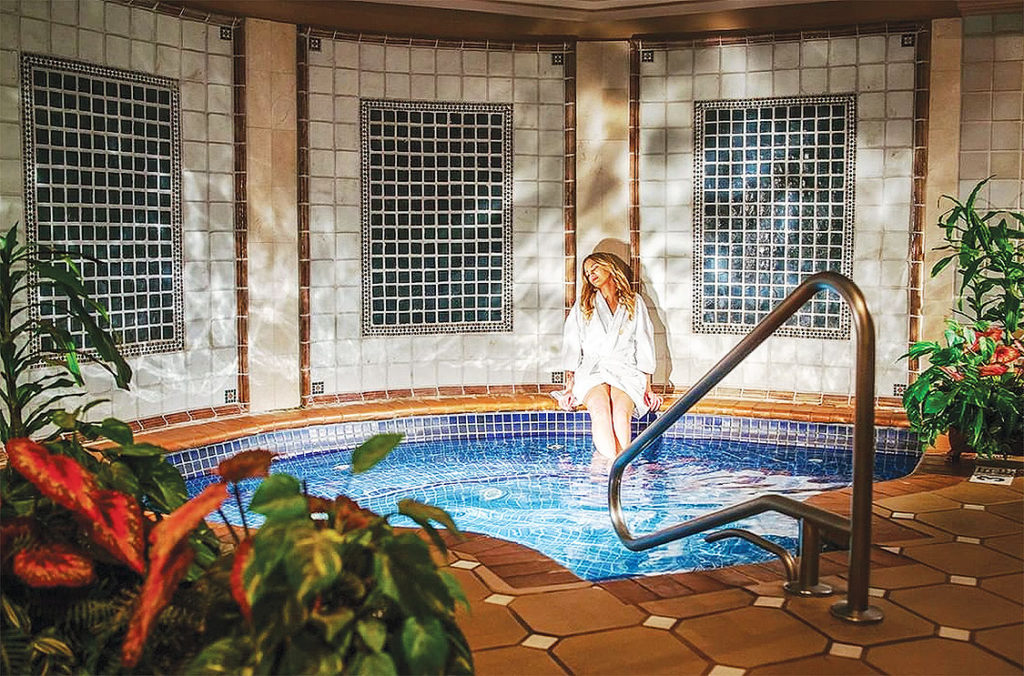 In addition to its top-notch treatments, The Norwich Spa offers a range of unique features that set it apart from other spas. For instance, guests have access to the spa's expansive indoor pool, complete with a hot tub and comfortable lounge chairs. Outside of the pool, guests can enjoy the beautiful deck that overlooks the Western skyline, offering an amazing view of the sunset. There's also a fully equipped fitness center so guests can keep up with their workouts even while on vacation.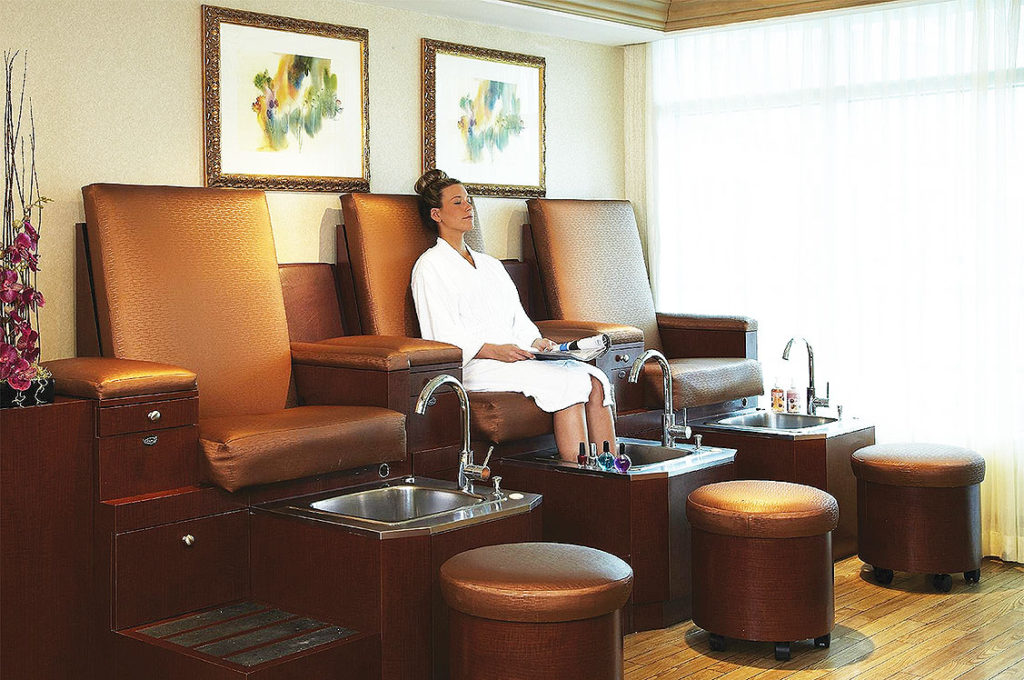 However, what truly makes The Norwich Spa unique is its peaceful ambiance and attentive staff. The spa's serene decor and tranquil atmosphere create a sense of relaxation and tranquility that allows guests to fully unwind and destress. Additionally, the spa's knowledgeable and friendly staff are always on hand to provide personalized recommendations and ensure that each guest's needs are met.
Whether looking to indulge in a soothing massage, rejuvenating facial, or relaxing soak in the hot tub, the Norwich Spa at Foxwoods Resort Casino offers a one-of-a-kind experience that is sure to leave guests feeling pampered and refreshed.
---
The Spa at Seneca
Seneca Allegany Resort & Casino
Salamanca, NY
senecaalleganycasino.com
Year built: 2007
Approx. 7,000 sq. ft.
3 treatment rooms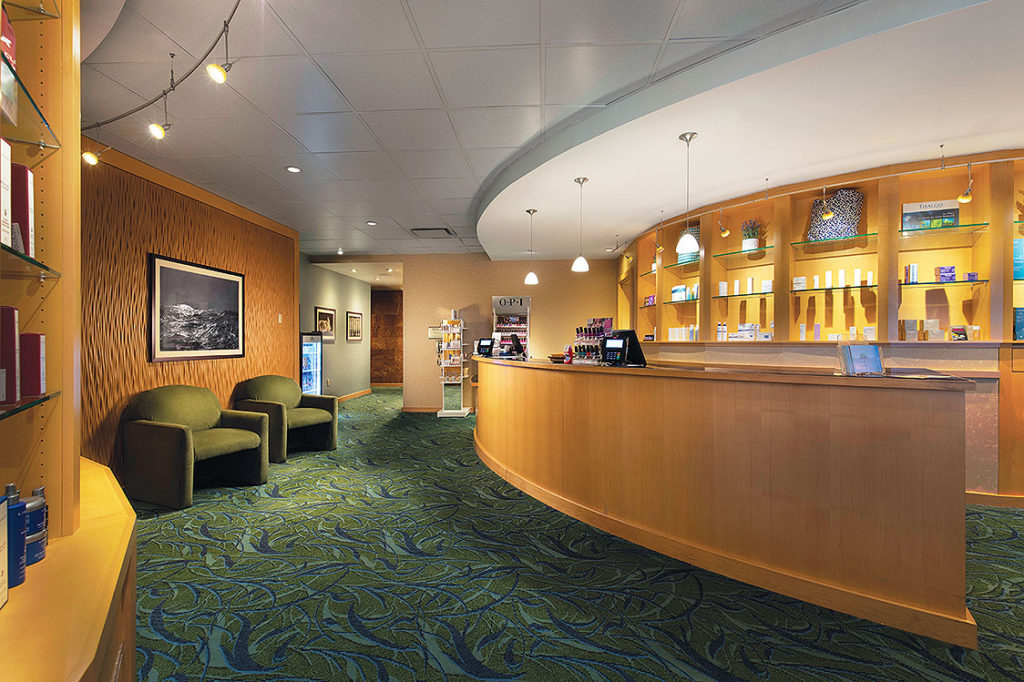 Surrounded by the beautiful foothills of the Allegheny Mountains near the New York-Pennsylvania border, Seneca Allegany Resort & Casino offers visitors a majestic getaway filled with luxury accommodations, including a world of wellness at the resort's The Spa at Seneca.
Nestled on the resort's second floor, The Spa at Seneca is a prime destination to relax, unwind and rejuvenate. From the moment guests arrive, they will feel the inviting warmth and peacefulness of a true mountain retreat. The gorgeously appointed spa offers a stunning selection of treatments to help guests look and feel their best.
At The Spa at Seneca, total relaxation isn't a dream, it's a reality. Massage services include Deep Tissue Massage, Hot Stone Massage, Seneca Tranquility Massage, as well as a CBD-Infused Massage. Special massage enhancements, including aromatherapy, cooling menthol, and an exfoliating foot scrub are also available, as are body treatments like salt glow, back facial and under-arm lightening.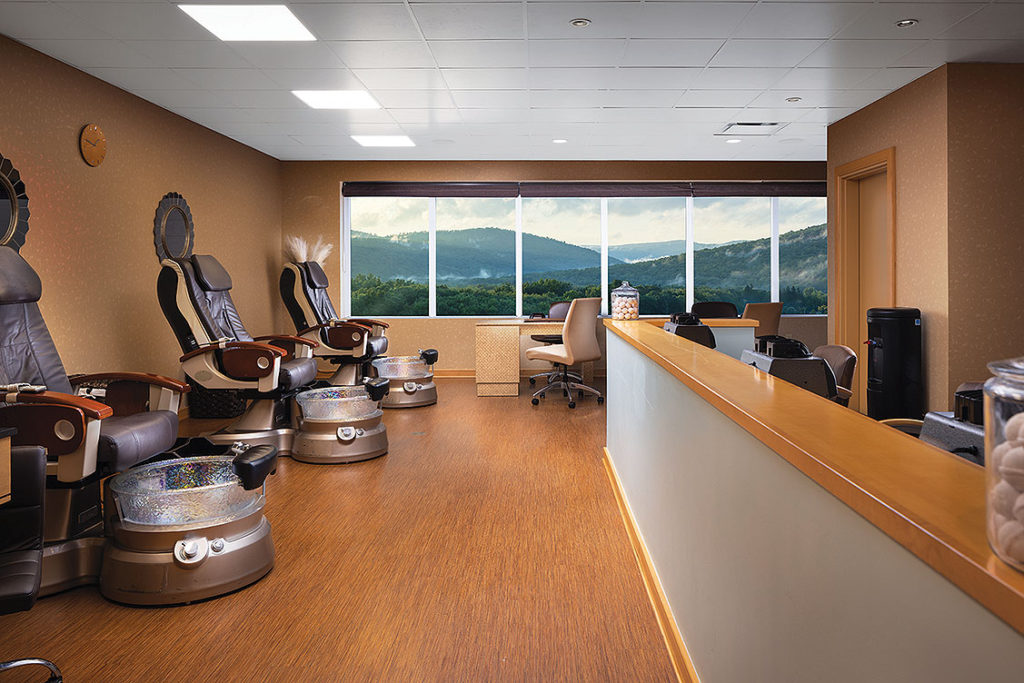 With bodies relaxed and feeling their best, guests at The Spa at Seneca can turn their attention to looking their best with a variety of skincare treatments and salon services. Facials for both women and men are available to help everyone find their own unique glow. From hydration and exfoliation to peels and anti-aging services, The Spa at Seneca has what everyone's skin needs. The full-service salon also a wide array of hair services, from cuts and styles and quick trims to color and texture, retouches and formal stylings. Even the finest details get the full attention at The Spa at Seneca, with manicure and pedicure services, nail services and enhancements to put the perfect point on every look, plus an array of waxing services for everything to brows, lips and chins to full face and bikini waxes. The spa also offers seasonal specials to complement the season and an array of combination packages to enjoy multiple treatments and services.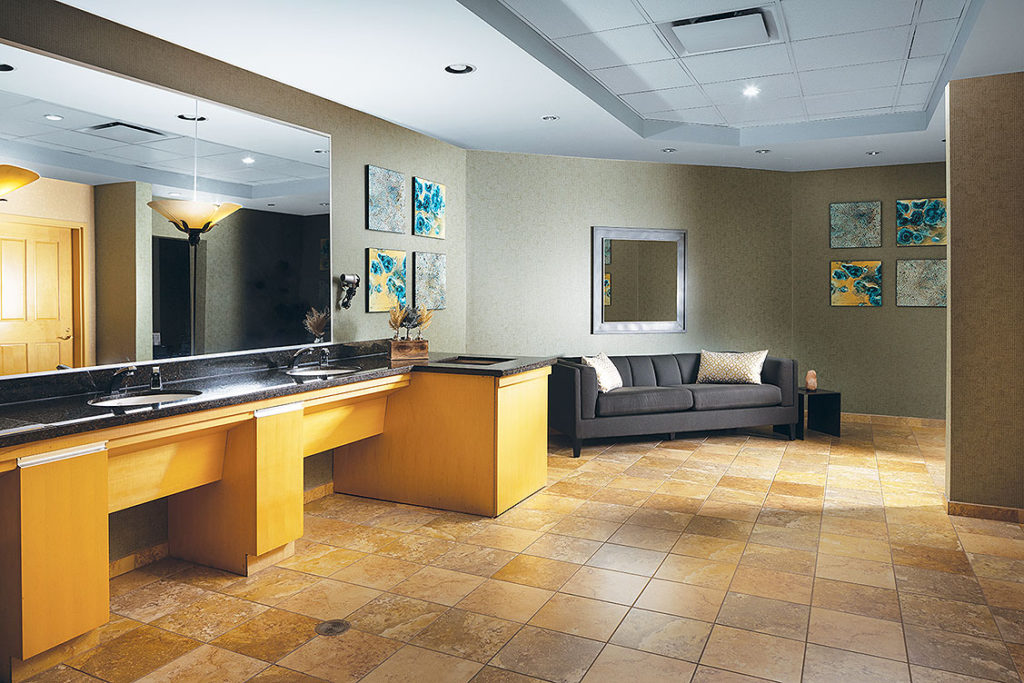 In addition, included with any spa treatment, guests can enjoy the use of the private area inside the luxurious men's and women's locker rooms where they can experience the sauna and steam room. Also included are lockers, showers, a finishing area and tranquility room.
After visiting The Spa at Seneca, guests will leave ready to conquer the day, looking and feeling revived and energized.
---
The Spa at Seneca
Seneca Niagara Resort & Casino
Niagara Falls, NY
senecaniagaracasino.com
Year built: 2006
Approx. 13,000 sq. ft.
13 treatment rooms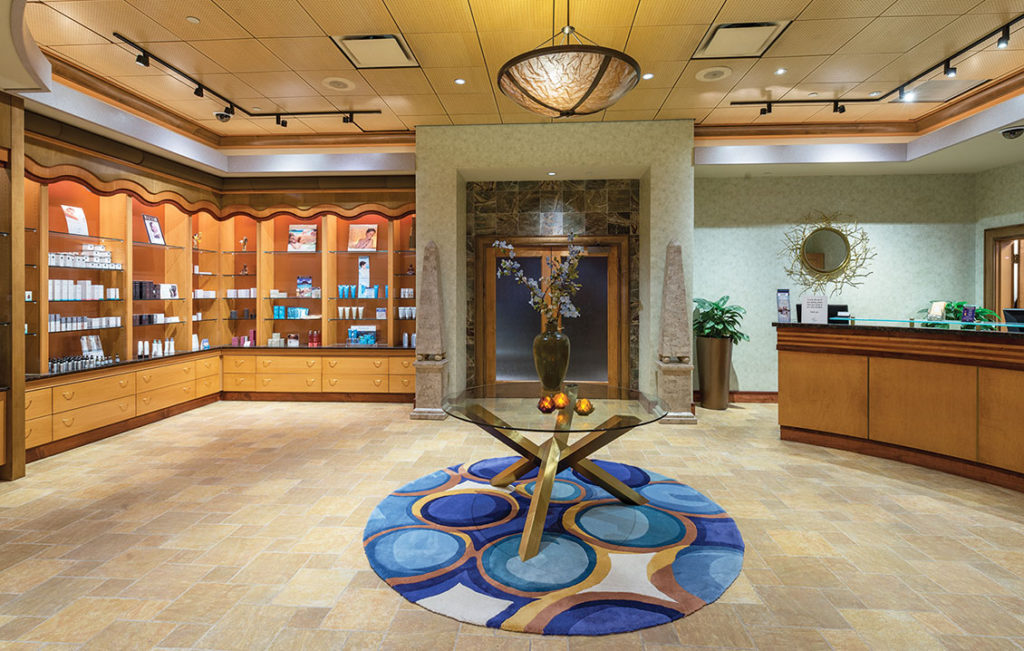 Located on the third floor of Seneca Niagara Resort & Casino's iconic 26-story hotel tower is an unrivaled escape and a doorway to luxury and comfort. The Spa at Seneca has welcomed tens of thousands of guests over the years. The goal is to provide guests a relaxing sanctuary where they can quiet their thoughts, calm their spirit and soothe their senses.
Offering a delightful selection of massages, The Spa at Seneca helps guests know that taking care of themselves sometimes means letting others take care of them. Massages include Deep Tissue, Mother-to-Be, Hot Stone and Tranquility – all designed to help the guest unwind and let go of any tension. Couples massages are also available for those hoping to let go and reconnect amid the hectic pace of everyday life.
At The Spa at Seneca, feeling great and looking great is a winning pair. Additional services to help guests look as great as they feel include a full complement of facials, body treatments, waxing, nail services, manicure and pedicure treatments, and beauty and make-up application services.
Additionally, The Spa at Seneca offers unique salon and Medical Spa services. Seneca Niagara is now partnering with Il Mulino, a provider of high-end salon and aesthetics services and treatments to offer the best Medical Spa services and environment anywhere. Medical Spa services available at The Spa at Seneca include cosmetic injectables and skincare services, dermal fillers, IV therapy, and Kybella, all provided by medically trained professionals. Il Mulino also offers a full range of barbering and salon services, including the latest grooming styles, techniques and trends.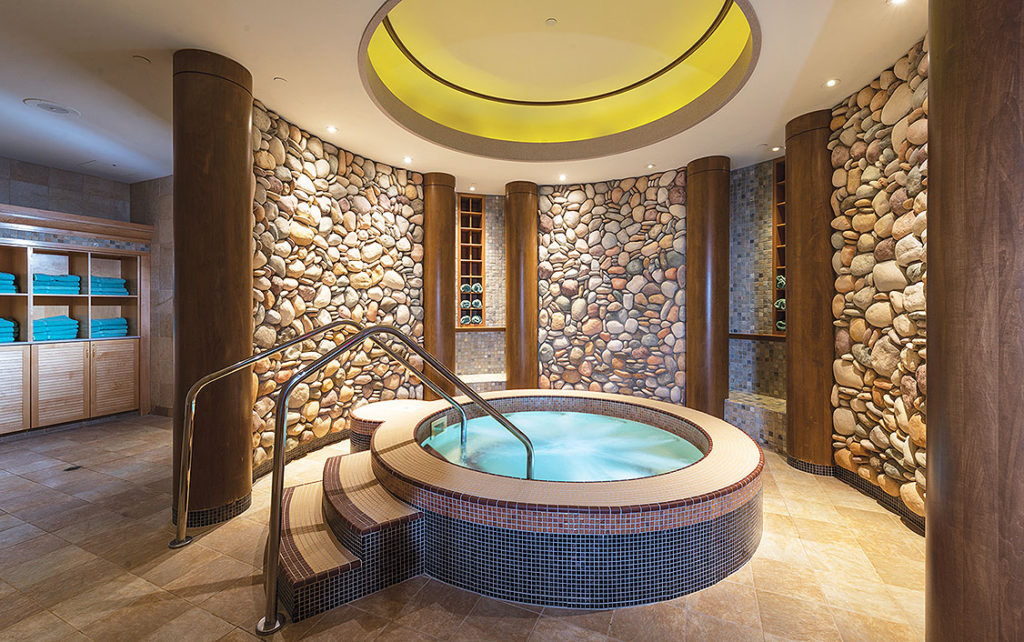 Finally, included with any spa treatment, guests can enjoy the use of the private area inside the luxurious men's and women's locker rooms where they can experience the sauna, steam room, and whirlpool tub. Also included are lockers, showers, a finishing area, and a private lounge.
Personal care services have never been better at The Spa at Seneca Niagara. From the moment guests arrive, they will feel the inviting warmth and healthy energy of a true Niagara retreat and leave feeling peaceful and renewed.
---
Skʌ:nʌ́: Spa
Turning Stone Resort Casino
Verona, NY
turningstone.com/spa
Year built: 2006
Approx. 35,000 sq. ft.
12 treatment rooms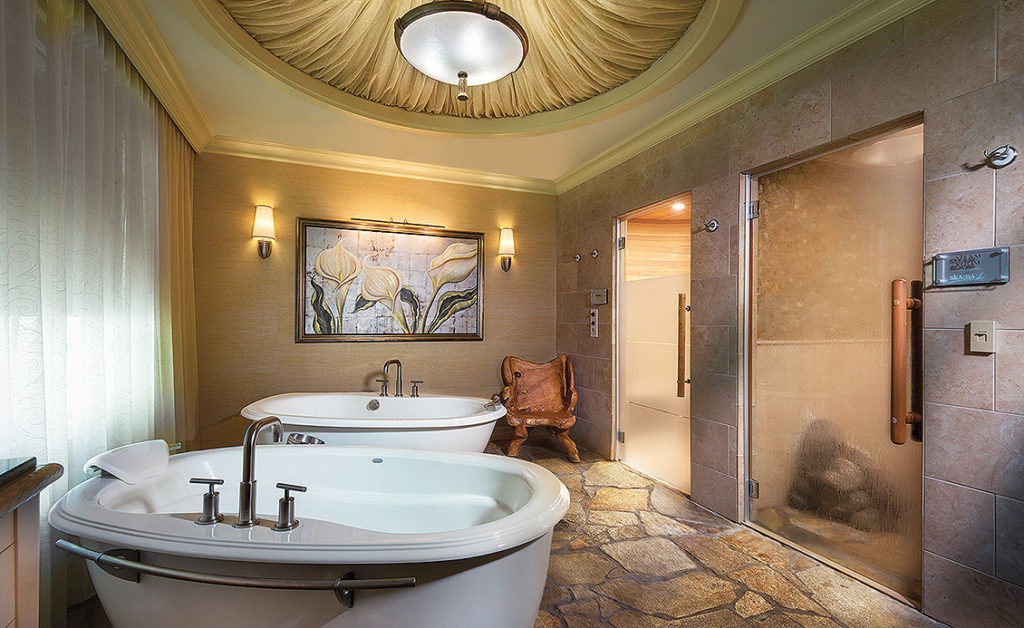 Turning Stone Resort Casino's Skʌ:nʌ́: spa is owned by the Oneida Indian Nation and is the first Native American-inspired spa in the Northeast, offering guests world-class amenities and treatments that honor Oneida cultural traditions. Opening in 2006, Skʌ:nʌ́: has redefined the spa experience in Upstate New York by providing superior guest service, expert recommendations and unique, luxurious amenities. Today, Skʌ:nʌ́: is recognized as one of the premier and most awarded spas in the country.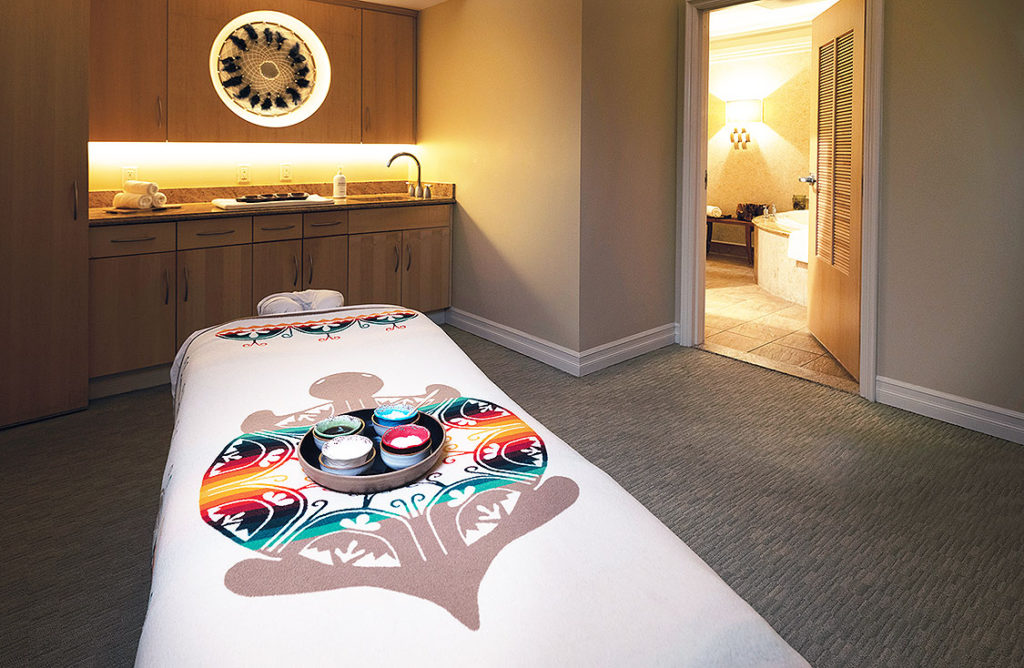 The influence of Oneida Indian Nation culture is one of elements that makes Skʌ:nʌ́: so special. The Oneida people have long believed in the importance of offering gracious hospitality to all who enter their ancestral homelands. This tradition defines the guest experience at Skʌ:nʌ́:.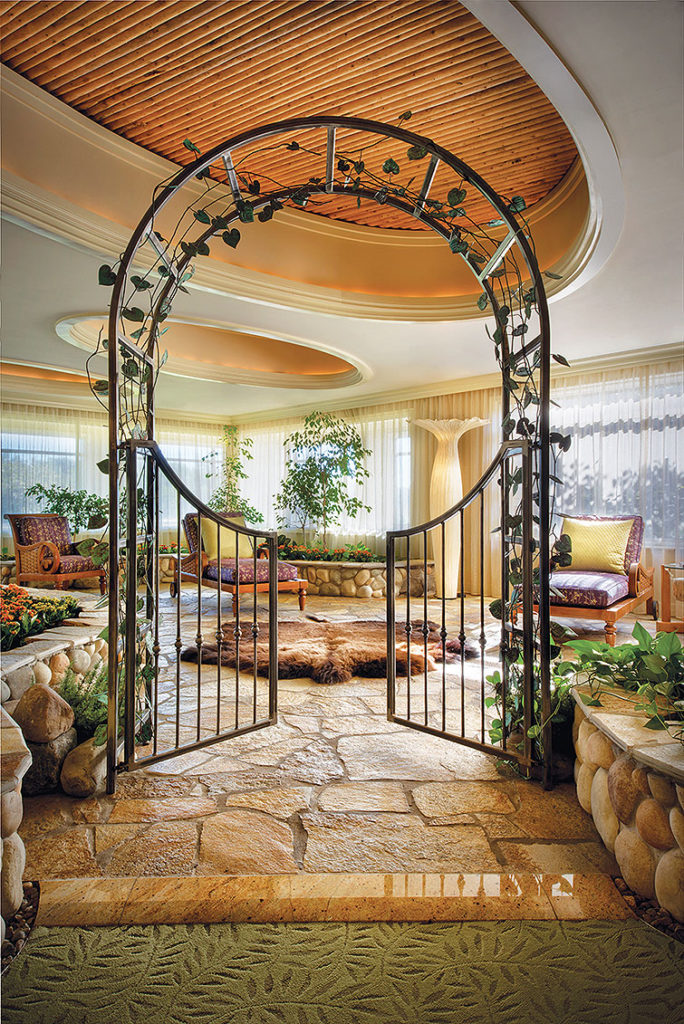 Featuring several treatments that honor Oneida culture, guests benefit from a number of herbs and plants drawn from traditional Oneida healing practices, including sage, white pine, sunflower, and strawberries, among others. The Four Directions Scrub, for example, combines natural products traditionally used by the Oneida people, including blue corn meal, maple oil and sea salt, to produce a gentle exfoliation and is completed with the application of a strawberry moisturizer. The Oneidas consider strawberries an important element in plant medicine with the annual ripening indicating the official start of summer.
Skʌ:nʌ́: features 12 treatment rooms, a centrally located co-ed mineral pool area, and locker rooms with sauna, steam, hot tub, and relaxation areas. Guests can also enjoy healthy, delicious meals at Skʌ:nʌ́: café and spend time in the tranquil garden relaxation area.
Skʌ:nʌ́: has been continuously recognized by several industry leaders as one of the best spas in the world, with numerous prestigious accolades, as well as several guest-choice awards. One of the world's leading authorities in hospitality and luxury travel, Forbes Travel Guide named Skʌ:nʌ́: a Four Star Award-winner, the only Forbes-rated spa in New York outside of New York City.