Tribal casino resorts boast some of the most luxurious and relaxing spas for guests looking to indulge their senses. This month, we showcase California spas in the first of a series from across the country as we find out what makes each destination special and unique.
Sunstone Spa
Agua Caliente Resort Casino Spa
Rancho Mirage
Rancho Mirage, CA
aguacalientecasinos.com/spa
Year built: 2008
Approx. 10,500 sq. ft.
11 treatment rooms with 6 nail & hair salon stations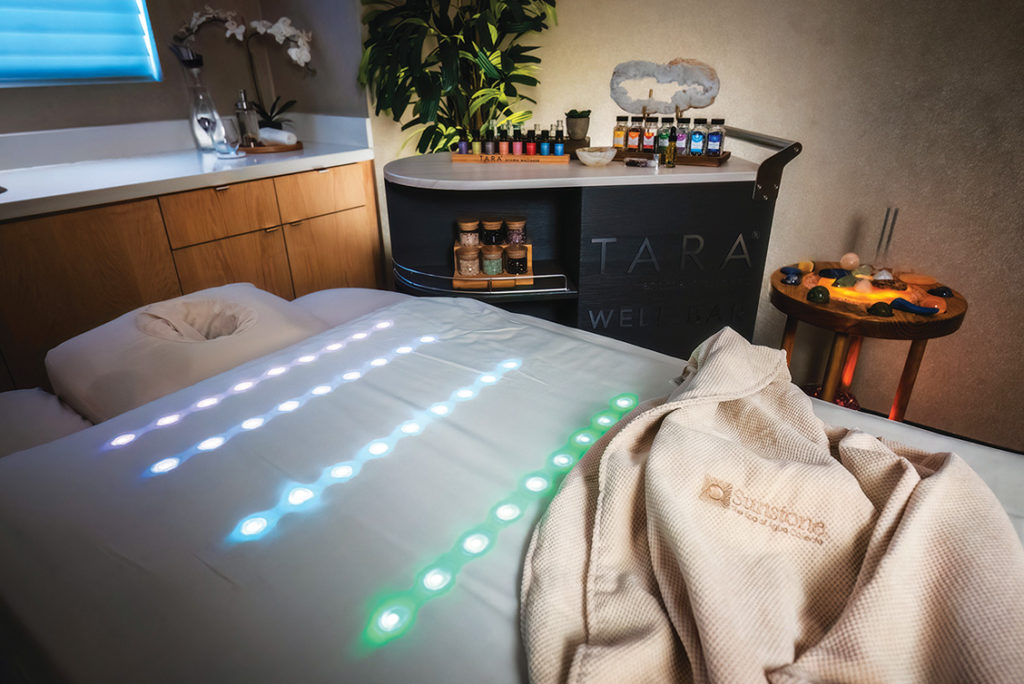 The therapeutic and healthy elements interwoven throughout Sunstone Spa are all part of the unique guest experience. Sunstone layers multiple benefits into its services and amenities down to the smallest detail such as integrating grounding elements and salt therapy. The ambiance is inviting and soothing, with special attention by team members who always ensure the guest experience is personalized and met with care. From electromagnetic field blocking material peppered throughout the spa and infrared-heated treatment tables, to salt inhalation booths and best-in-class products, Sunstone guests leave with a one-of-a-kind experience.
Sunstone Spa is the only Forbes five-star tribal casino spa in the nation. At 10,500 sq. ft., it features a state-of-the-art fitness center, private spa pool with whirlpools, a full locker room and wet facility, grounding rooms, a coed lounge with refreshments, private cabanas, and an outdoor meditation lounge. The spa has 11 treatment rooms offering facials, massages, scrubs, and wraps. The salon has two manicure, two pedicure and two hair stations for beauty care.
As guests enter Sunstone Spa, they are greeted by an inviting spa specialist who offers a full orientation of the amenities. Sunstone uses traditional and customized gemstones that focus on the healing elements from water enhancement to massage heated gemstones, oils and heated mats.
Sunstone Spa features aromatherapy showers that reduce chlorine and generate natural negative ions. Guests love the organic skincare line offered for the entire experience, from pre to post shower. The steam rooms are infused with pure eucalyptus oil to support mood, antimicrobial, sinus and lungs while the salt wall dry saunas emit vapors of menthol crystals. Just steps away, a halotherapy salt chamber booth uses pharmaceutical-grade salt that is ground into fine dust powder and injected into the booth for a concentrated halotherapy session. These sessions are known to support allergies, sinus issues, asthma, bronchitis, emphysema and COPD by opening up sinus and lung passages and increasing oxygen.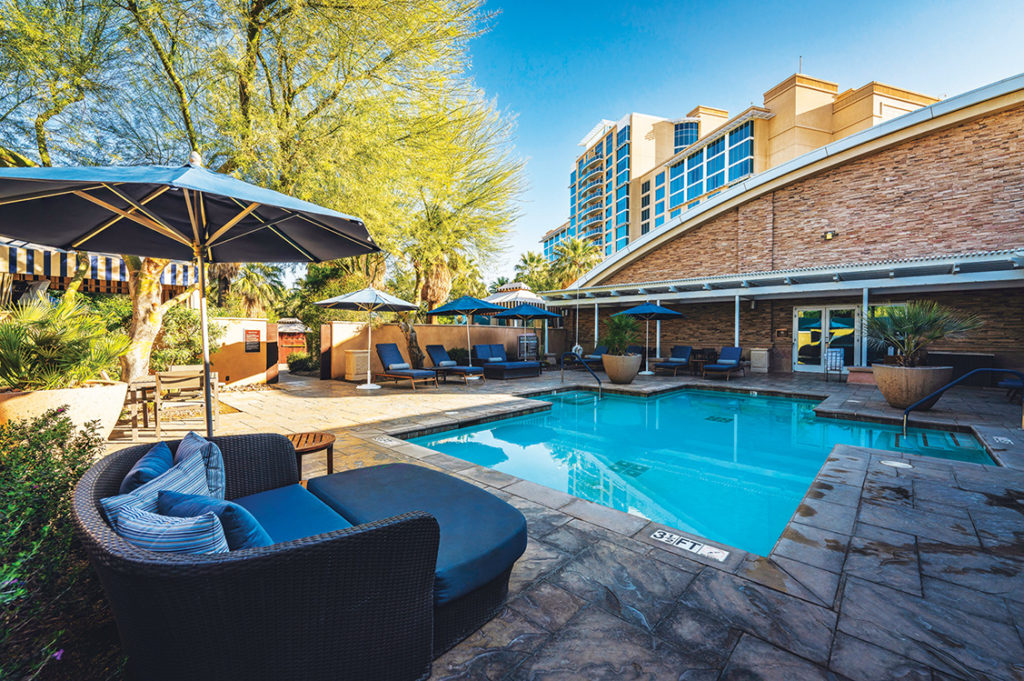 Sunstone is the only conductive spa in the desert. The spa has been retrofitted with conductive grounding carpeting throughout, creating a healthier environment for guests. While lounging in this special space, guided meditations using 360 virtual reality and acoustic wellness takes the guest to beaches, waterfalls, deserts, forests and mountains.
The coed lounge offers desert snacks of date cookies, rolled dates and dried fruits and nuts from the local date farm, paired with fruit elixir hydration water enhanced with gemstones, health sparklers and immune support teas. Just outside is the private spa pool featuring a mountainous backdrop, a meditation cabana and whirlpool.
The treatment tables at Sunstone Spa were retrofitted with care and thought to provide a next-level spa experience. All tables are lined with crushed gemstones that are naturally heated and emit infrared heat and negative ions. Vibrations add relaxation to the service and are enhanced with chromatic light therapy. They are designed to contour to your body and are lined with a grounding strip to further enhance the treatment. All massages are tailored to the guest's needs and include a foot scrub and heated gemstones for hot stone massages. Massage oils are infused with gemstones of quartz and combine aromatherapy and arnica to reduce inflammation. Sunstone focuses on pairing and infusions to layer therapeutic benefits into single services for optimal results. These methods apply towards Sunstone's body services that use local indigenous ingredients of sage, arnica, lavender and salt as well as desert mud clays from herbs and plants to the mineral-rich Earth. With the enhanced treatment tables, facials are also taken to the next level of treating the whole body while focusing on the face using clinical grade skincare, light therapy, oxygen infusions and the power of a Jetpeel device.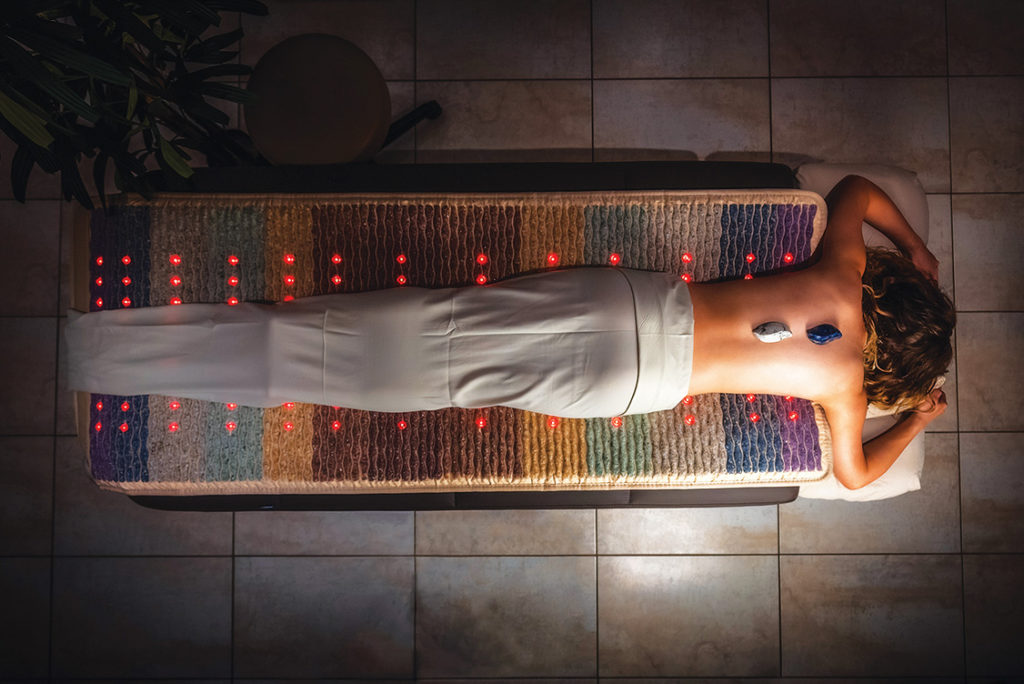 The salon offers one of the purest, organic vegan nail care lines on the market made in the U.S. with zero hormone disruptors or toxic ingredients. The hair salon not only focuses on the styling of hair, but also the health of the scalp.
Sunstone also looks to be green and sustainable. The spa has partnered with Pathwater to reduce its use of plastic by using aluminum bottles integrated with the spa's QR code and logo, reducing paper menu usage. Sunstone Spa's amenities use bamboo and glass rather than plastic, and the fabrics throughout are designed to be lightweight. This cuts the drying time to save energy on bulk loads.
Sunstone is working to not only be part of helping guest and team member health by focusing on the body, mind and spirit, but also protecting the planet.
Sunstone Spa is consistently working to improve the guest experience both in offerings and in the way guests are treated. Caring for guests to help take a load off their shoulders, release stress and replenish their hearts and minds is what the Sunstone Spa team loves to do. What makes Sunstone special is how they treat their guests and each other, and how they incorporate unique therapies and equipment for one-of-a-kind experiences.
The Spa at Cache Creek
Cache Creek Casino Resort
Brooks, CA
www.cachecreek.com/spa
Year built: 2019
Approx. 12,000 sq. ft.
11 treatment rooms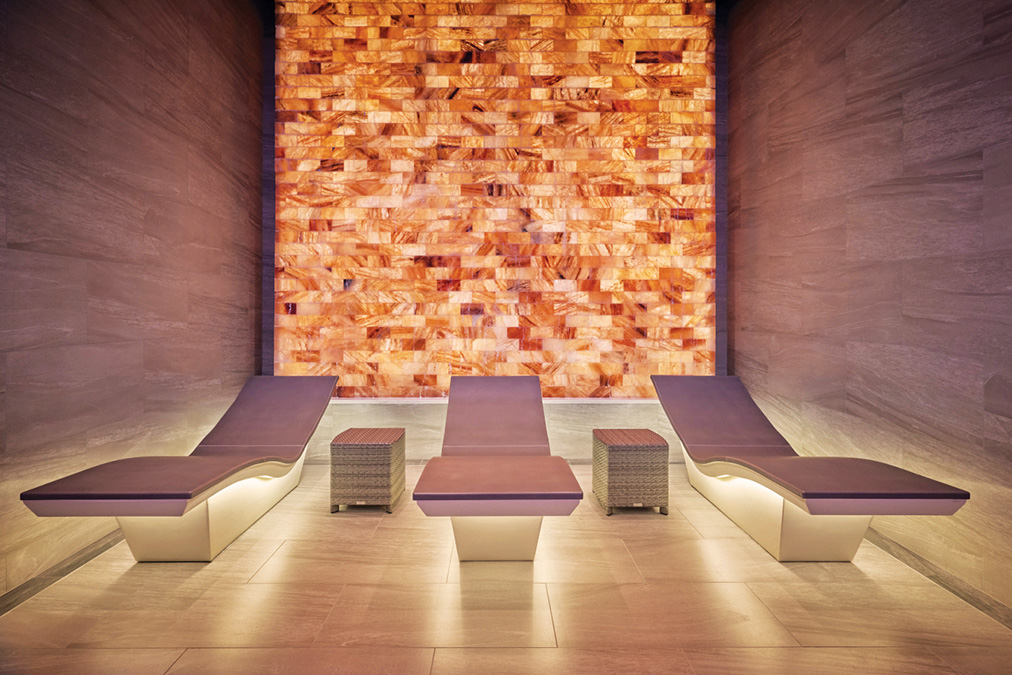 The Spa at Cache Creek is located inside the North Tower of Cache Creek Casino Resort, which is owned and operated by the Yocha Dehe Wintun Nation. The recently renovated, well-appointed spa offers guests a 12,000 sq. ft. oasis of relaxation. Guests can leave their cares at the door and indulge their senses with a full-service salon, body wraps, manicures and pedicures, lash extensions, world-class hairstylists, and signature massages including aromatherapy, Swedish, deep tissue and hot stone.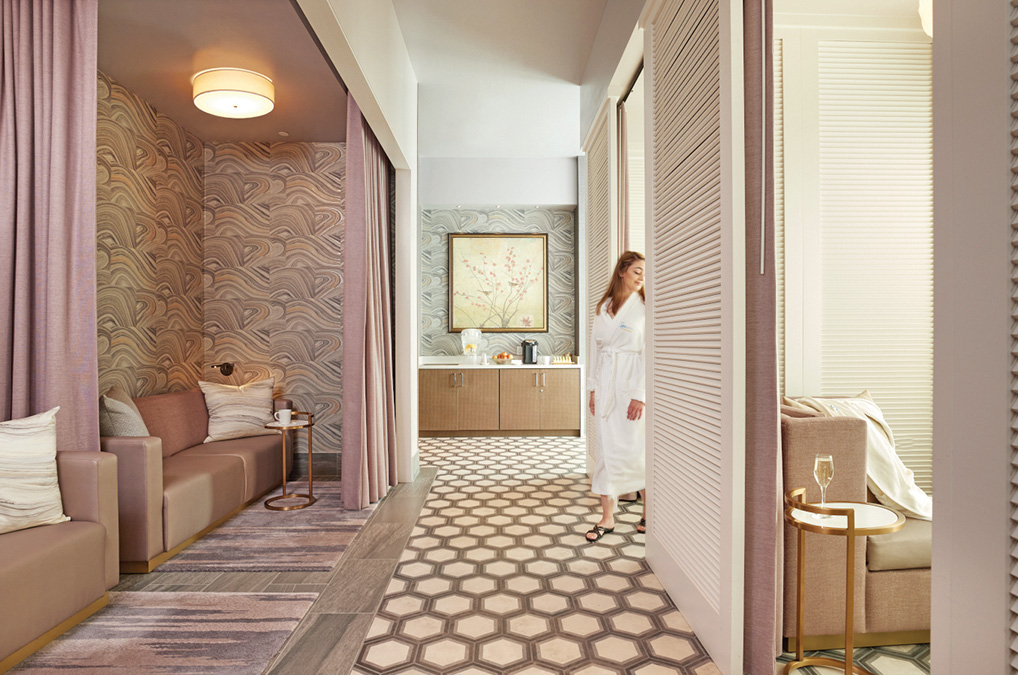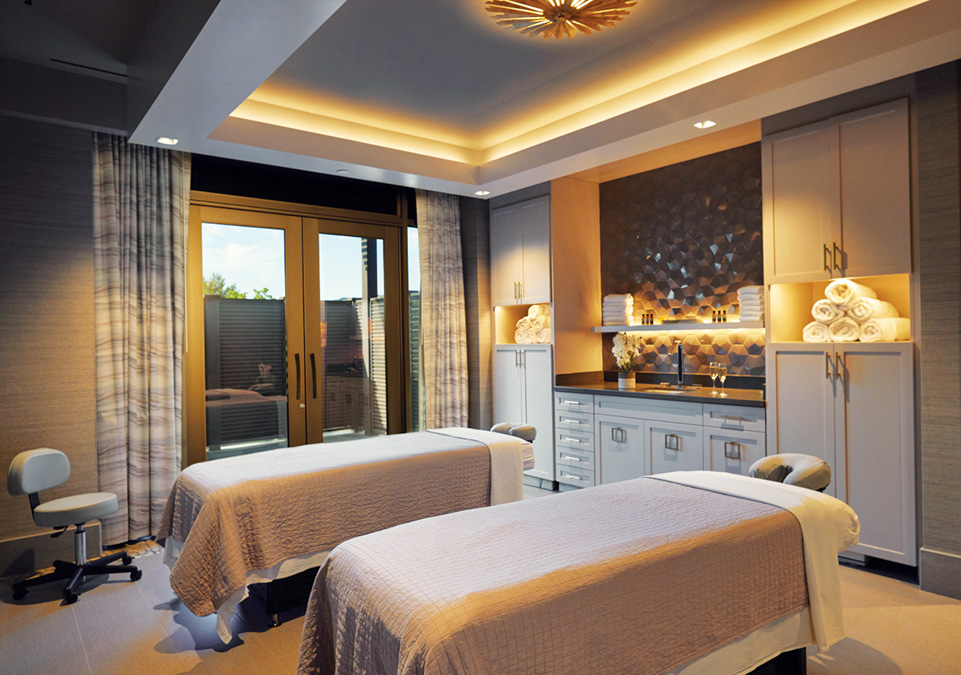 The spa's signature HydraFacial treatment is a non-invasive skin resurfacing treatment that removes dead skin cells while cleansing, hydrating and moisturizing – with no downtime. Added peptides, serums and a customized mask make this 80-minute treatment a must-have experience. Guests also have the option to indulge themselves with several other skin care treatments, including an Ormedic Lift, Signature Face Lift, or an O2 Oxygen Facial.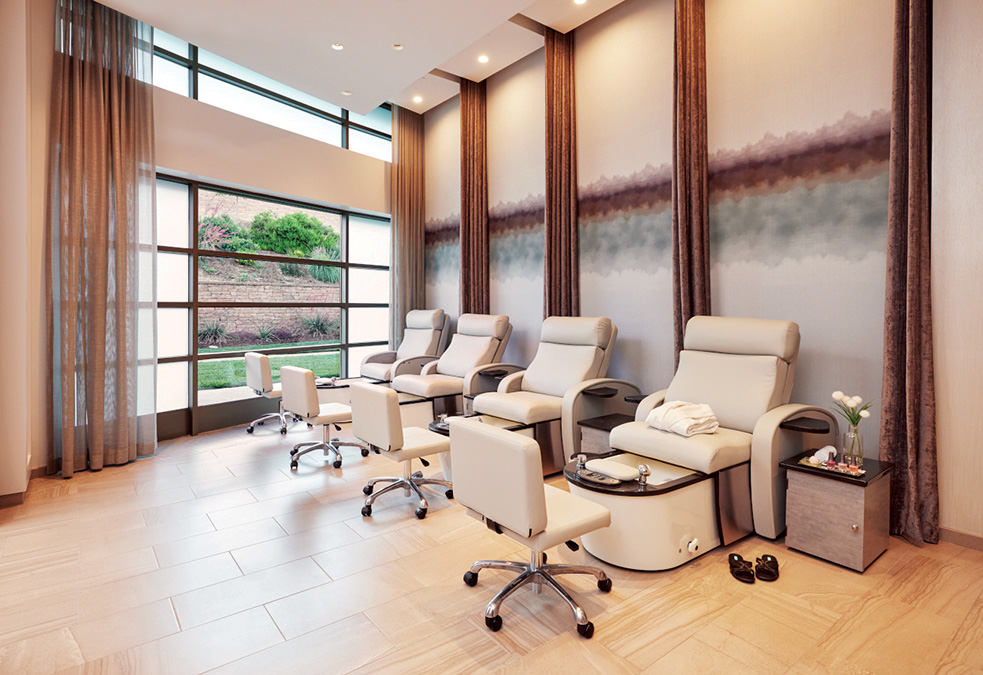 For a true state of bliss, guests can make their way to the spa's relaxation lounges to enjoy a eucalyptus-infused steam room, wet and dry cedar saunas, and a spacious whirlpool. Not to be missed is the Himalayan salt wall with heated zero-gravity chairs that take relaxation to another level. As a bonus, all spa guests also have access to the serene, private adults-only pool located right outside the spa doors on the fifth floor of the North Tower, complete with private cabanas, a jacuzzi, and a pool bar.
Serenity Springs Spa & Salon
Chukchansi Gold Resort & Casino
Coarsegold, CA
chukchansigold.com/resort
Year built: 2008
Approx. 13,000 sq. ft.
6 treatment rooms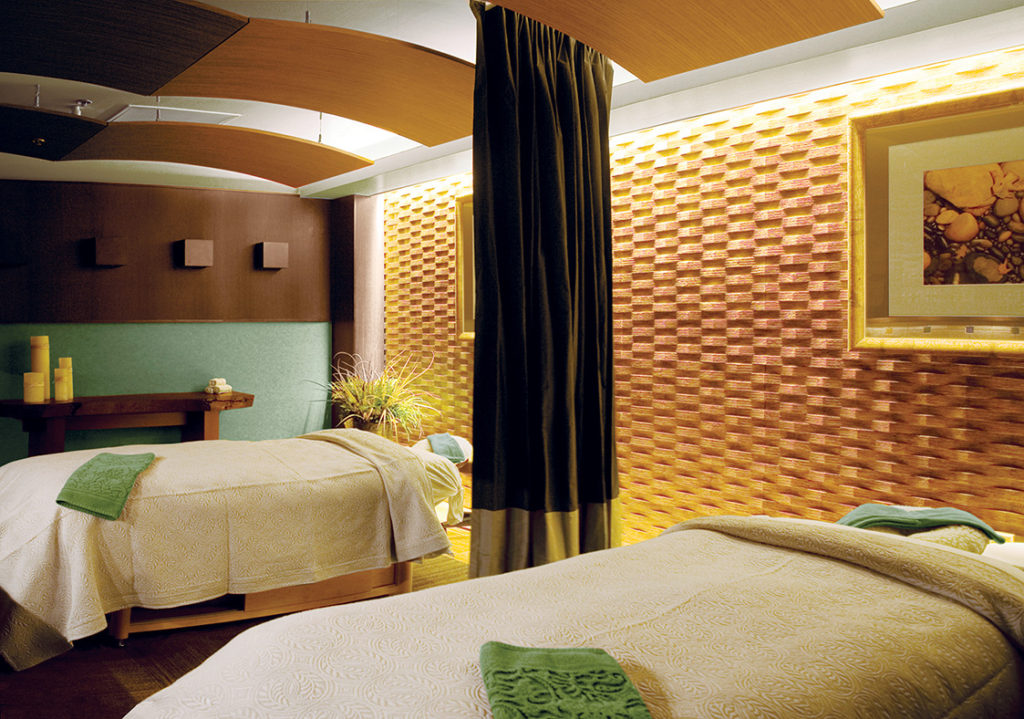 Nestled near the majestic Yosemite National Park, Chukchansi Gold Resort & Casino brings the beauty of the Sierra Foothills into a world-class destination resort with an environment inspired by the bounty of the surrounding California landscapes.
When it's time to unwind, there's no better respite than Serenity Springs Spa, where guests can enjoy a rejuvenating treatment menu featuring therapeutic massages, luxurious body treatments, soothing facials and full-service salon services in a tranquil environment.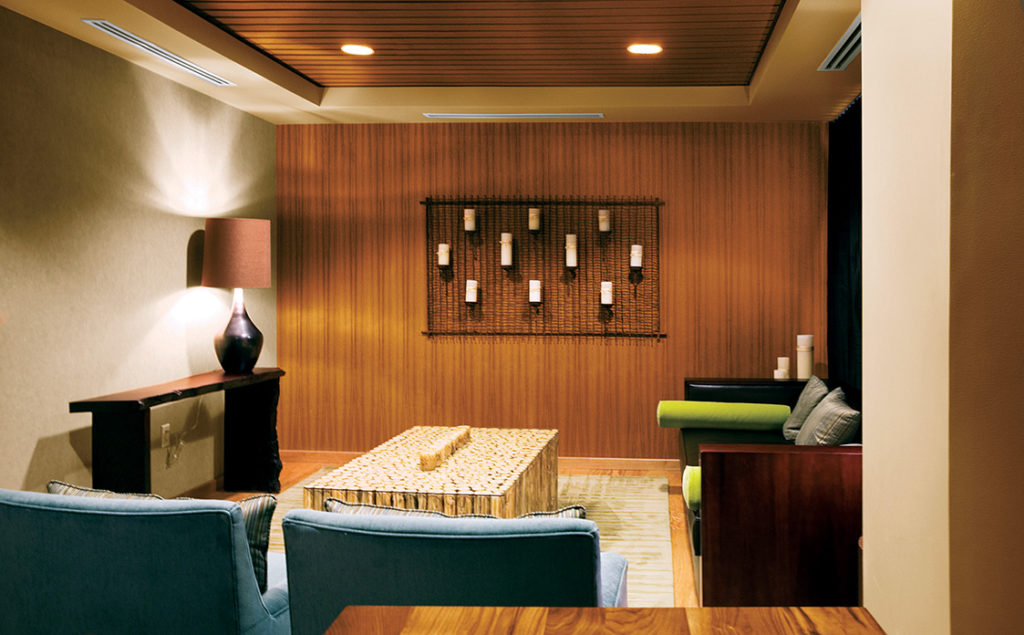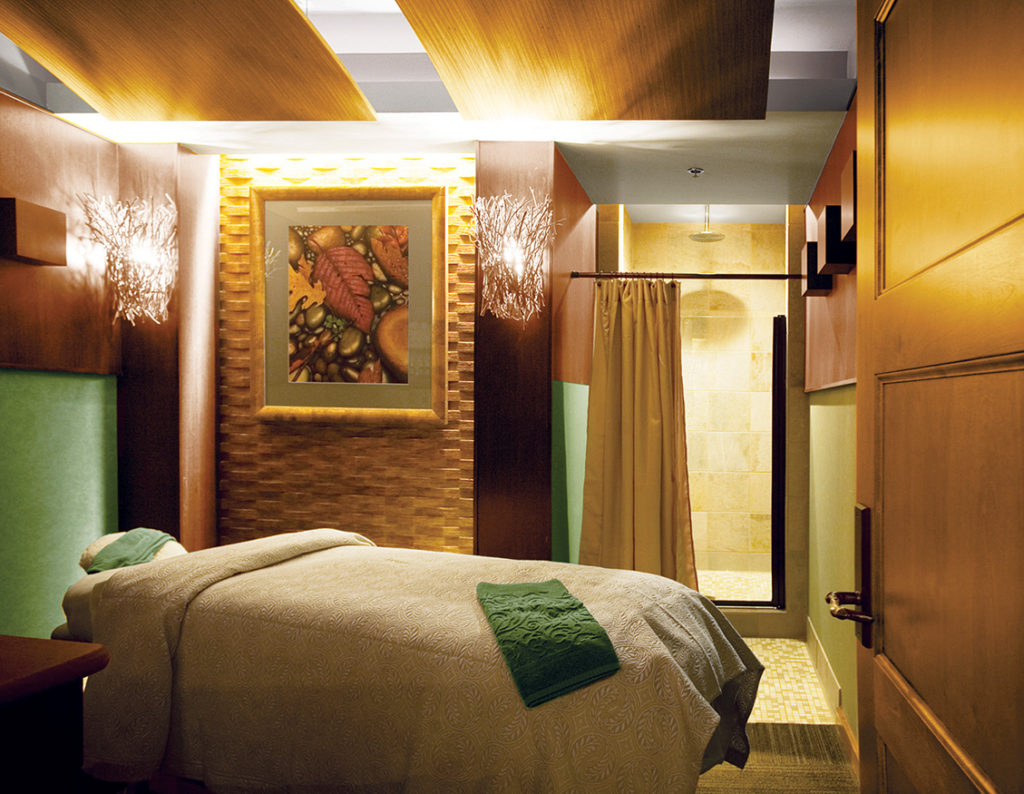 Guests can experience a classic Swedish or deep-tissue massage or indulge in a signature offering, like the Placid Paradise Massage – a head-to-toe, tension-releasing session that incorporates custom-blended aromatherapy and basalt volcanic rocks to renew a sense of well-being. Body treatment rituals to exfoliate, cleanse and repair skin combine exotic aromatherapies with the finest techniques to leave guests invigorated and pampered.
For the ultimate spa day, Serenity Springs Spa features an eight-hour experience including a Swedish body massage, hot oil scalp treatment, exotic pure Fiji sugar exfoliation, customized facial, ultimate manicure and pedicure, hair style, makeup application and complimentary spa lunch.
Serenity Springs Spa includes a wide variety of services perfect for any occasion. From a personal escape to pampering packages for brides and wedding parties, every occasion is made more special at Serenity Springs.
The Spa
Chumash Casino Resort
Santa Ynez, CA
chumashcasino.com/resort/spa
Year built: 2016
Approx. 5,000 sq. ft.
7 treatment rooms and 2 couples suites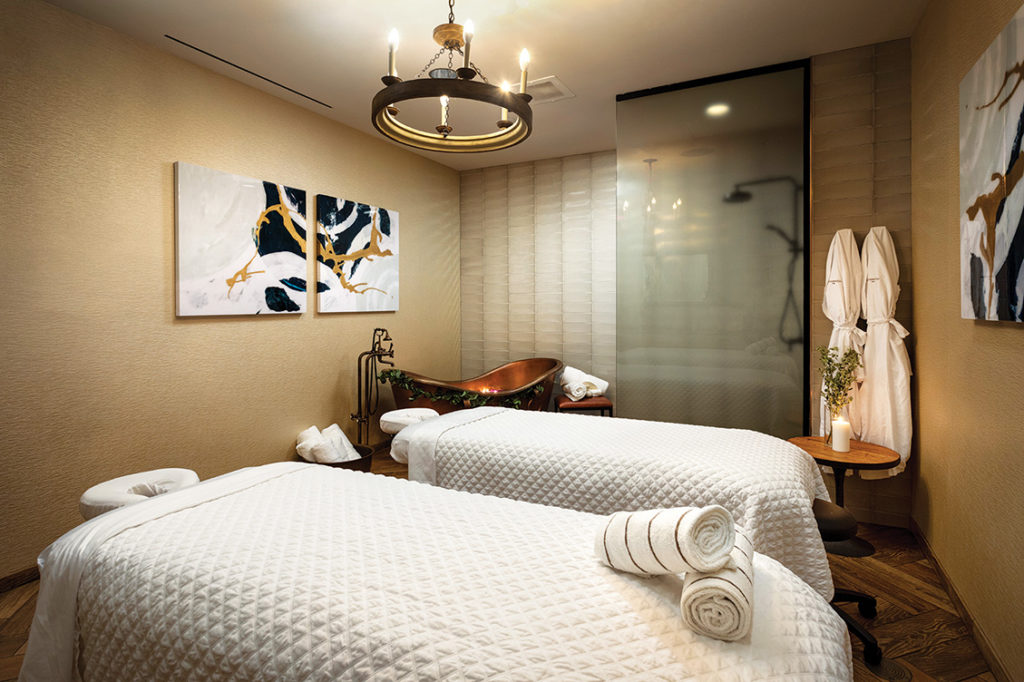 Guests can set themselves free in The Spa at Chumash Casino Resort, a luxurious spa/sanctuary in the Valley of the Chumash. Guests can relax, unwind and free themselves from the burdens of daily stress, if even only for an hour. The rejuvenating benefits of the spa's holistic wellness services, such as the Chumash Signature Massage, are designed to improve energy levels, promote restful sleep, and melt away muscle tension. The body and mind is refreshed with restorative massage therapies and luxurious, organic skin care treatments. Spa technicians pamper guests in style and comfort. Guests can select their favorites from hot stone, deep tissue, Swedish, maternity, and couple's massages that will leave them feeling like their true self once more.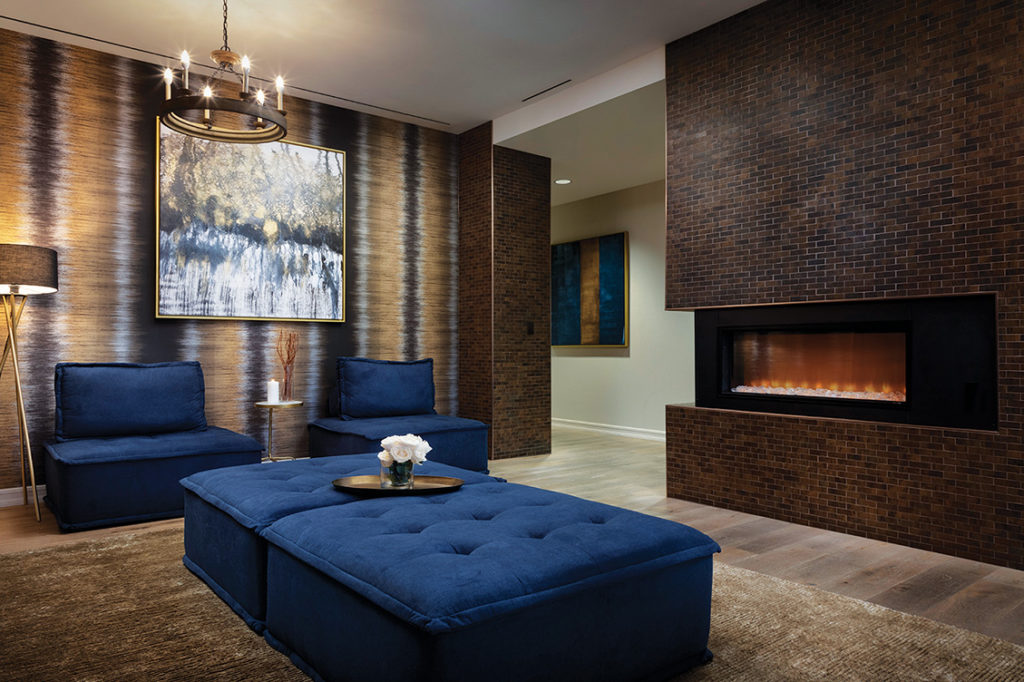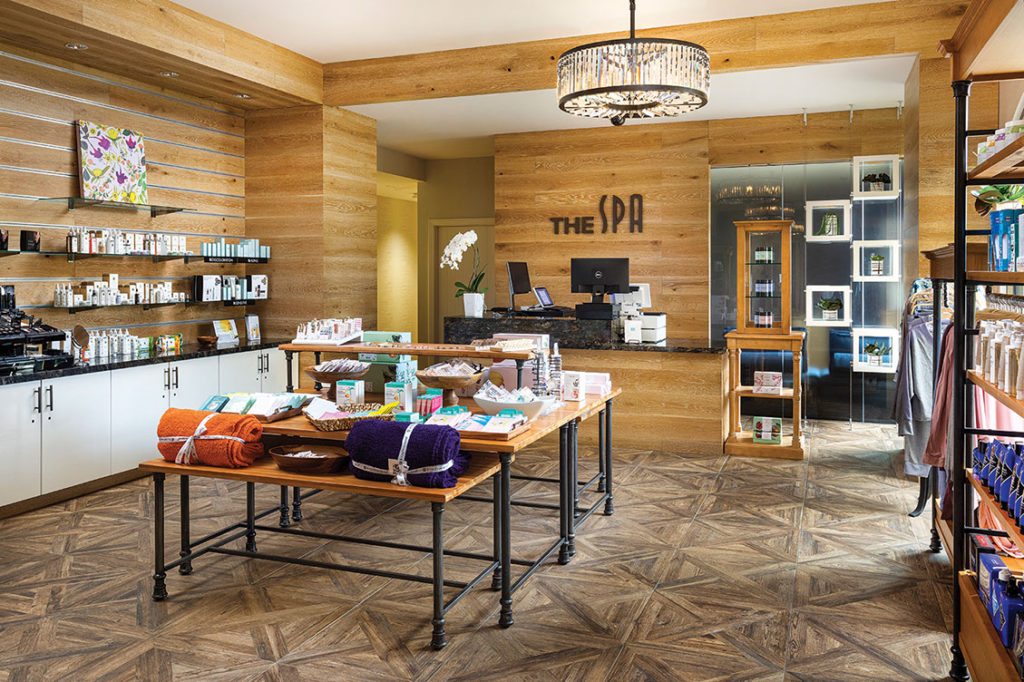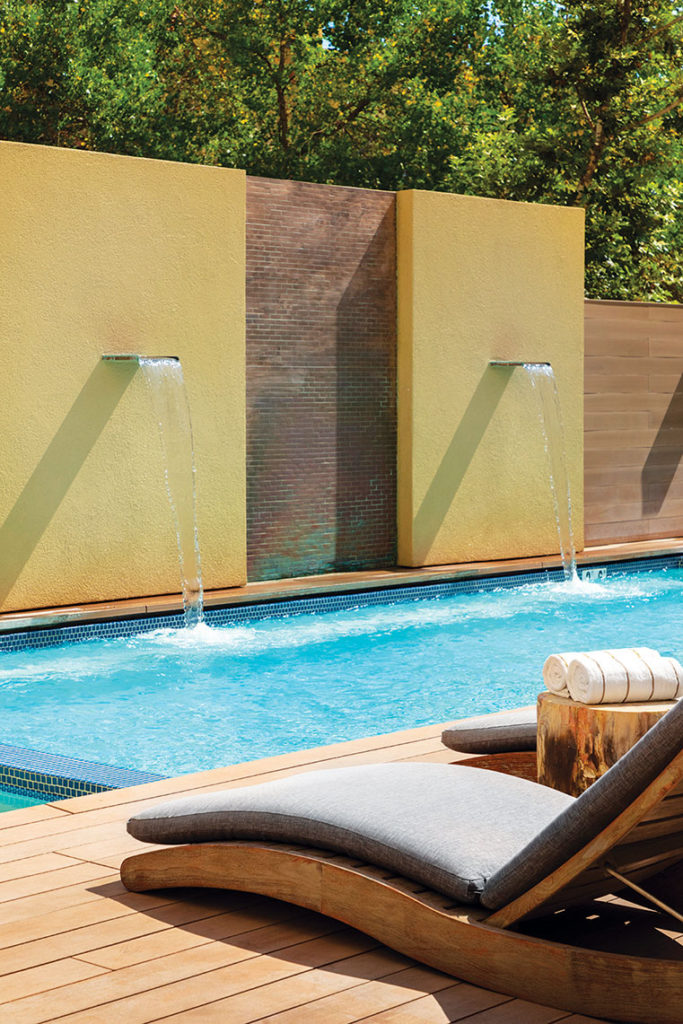 The Spa at the Chumash is part of the Four Diamond AAA-rated Hotel and Spa that provides a variety of services for the purpose of improving health, beauty, and relaxation through personal care treatments. A retail shop boasts unique fashions and a variety of skincare products, including cosmetics, treatment oils and supplies, as well as CBD and other therapeutic selections. For meditation and relaxation, take advantage of the spa's outside triple-water relaxation pools and deck with water features for spa guests exclusively and breathe in the fresh air of the Santa Ynez Valley.

Set within the beautiful Santa Ynez Valley, the 5,000 sq. ft. spa features seven treatment rooms and two couple's suites with copper soaking tubs as well as locker areas, hot sauna, steam rooms, Swedish showers, and an outdoor area with a salt pool, cold plunge, and a whirlpool. The facility has a large retail section with trained professionals who help guests with fashion designer clothing, tonic goods, and skin care products. Spa Services and a private deck is available from 10 a.m. to 6 p.m. and reservations are encouraged. Walk-ins are welcomed based on availability.
The Spa at Harrah's
Harrah's Resort Southern California
Funner, CA
harrahssocal.com/resort/spa
Year built: 2004, renovated in 2017
Approx. 11,000 sq. ft.
15 treatment rooms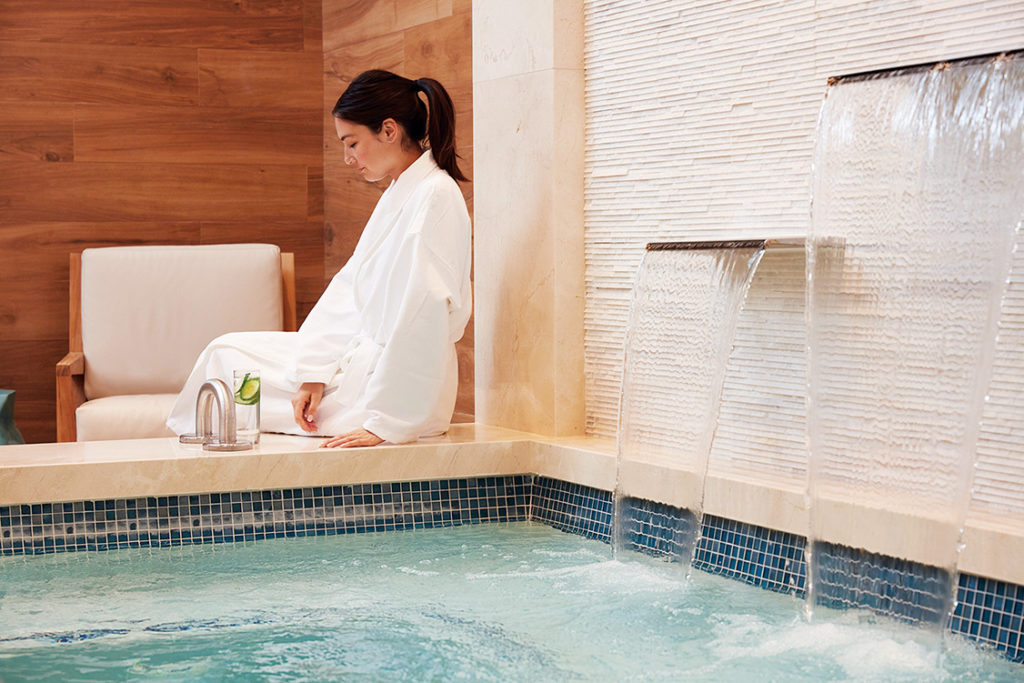 Located in the Southern California desert among swaying palm trees and consistent sunshine, the 11,000 sq. ft. on-property spa, The Spa at Harrah's, features 15 treatment rooms, hand-salted salt water baths, a full-service salon and specialty wellness packaging to lock in zen.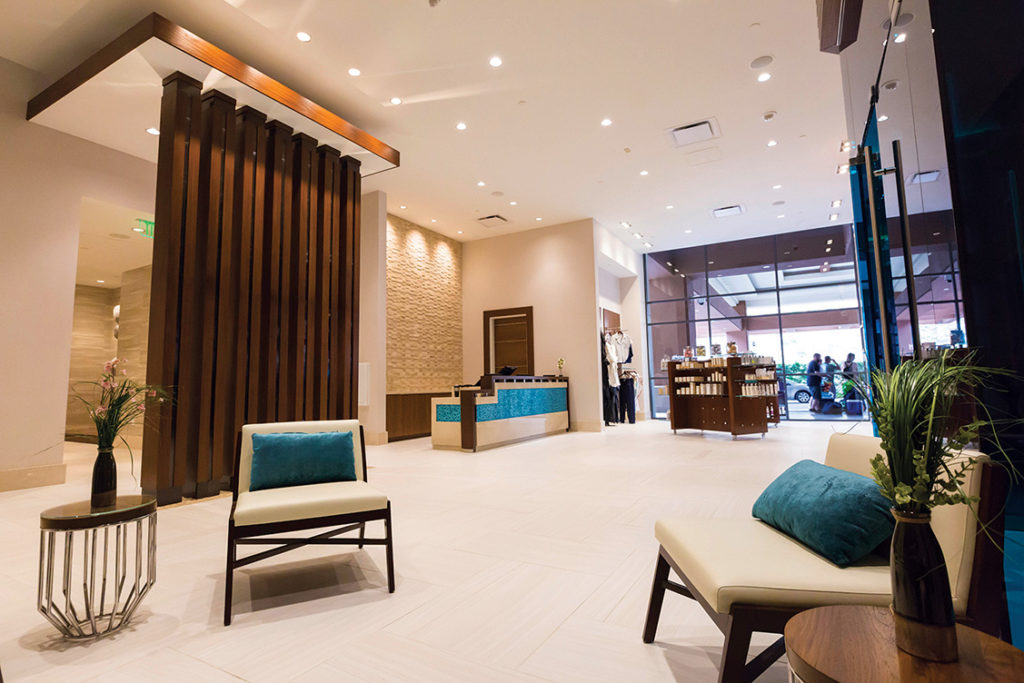 With the recent inauguration of the city's new and first female mayor, Jane Lynch, The Spa has introduced two new spa treatments as part of her platform of 'wellness focused programming' and implementing more 'fun' into Funner.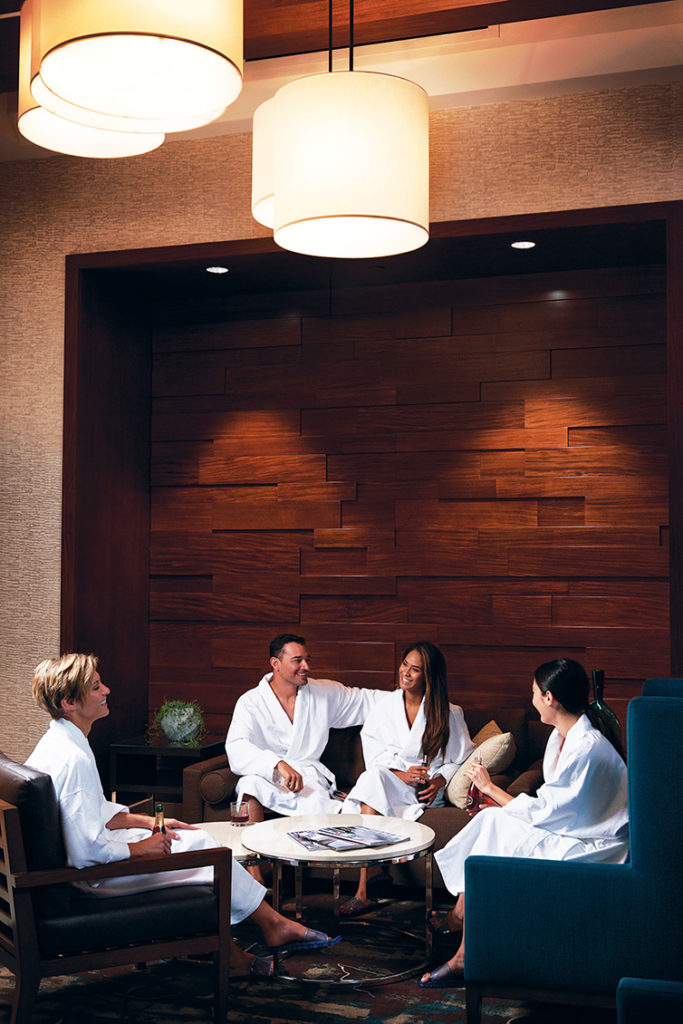 Experience the new 'Fun, Fun, Fun Facial' throughout the fall season and into the new year, a treatment that utilizes the NuFace Facial technique, leaving skin exfoliated and toned. A microcurrent unit stimulates the muscles and tightens the skin while improving facial contour, skin tone and reduces wrinkles as a way to relieve the skin from days spent basking in the sun.
Guests can also try the 'Funner State of Mind Massage,' a full body massage specifically designed to alleviate stress and ease aching muscles. They can make this massage their own by choosing one of three essential oils – lavender, citrus or eucalyptus.
Additional pampering is available through the spa's full-service salon, offering fun updos, trims, blowouts and more – the perfect way for any guest to get ready for an exciting weekend at Harrah's Resort SoCal.
Located in California's exciting new city, Funner, Harrah's Resort Southern California is the perfect destination for those seeking good times with an added touch of relaxation.
Sage Spa
Morongo Casino Resort & Spa
Cabazon, CA
morongocasinoresort.com/spa
Year built: 2004
Over 7,000 sq. ft.
14 treatment rooms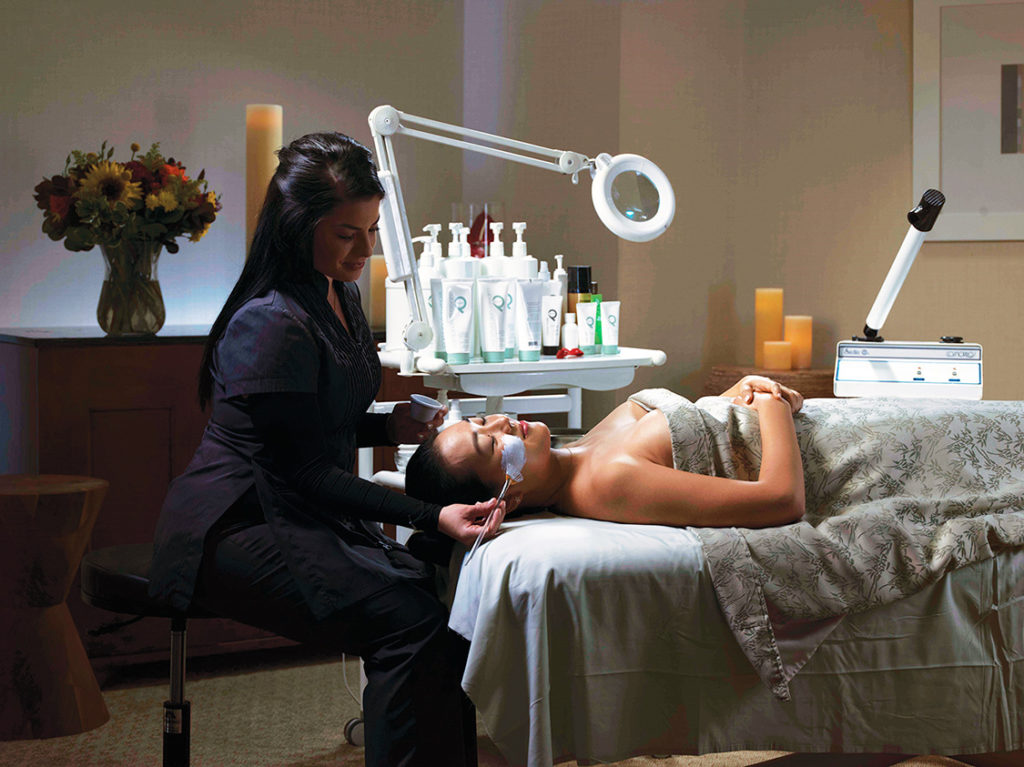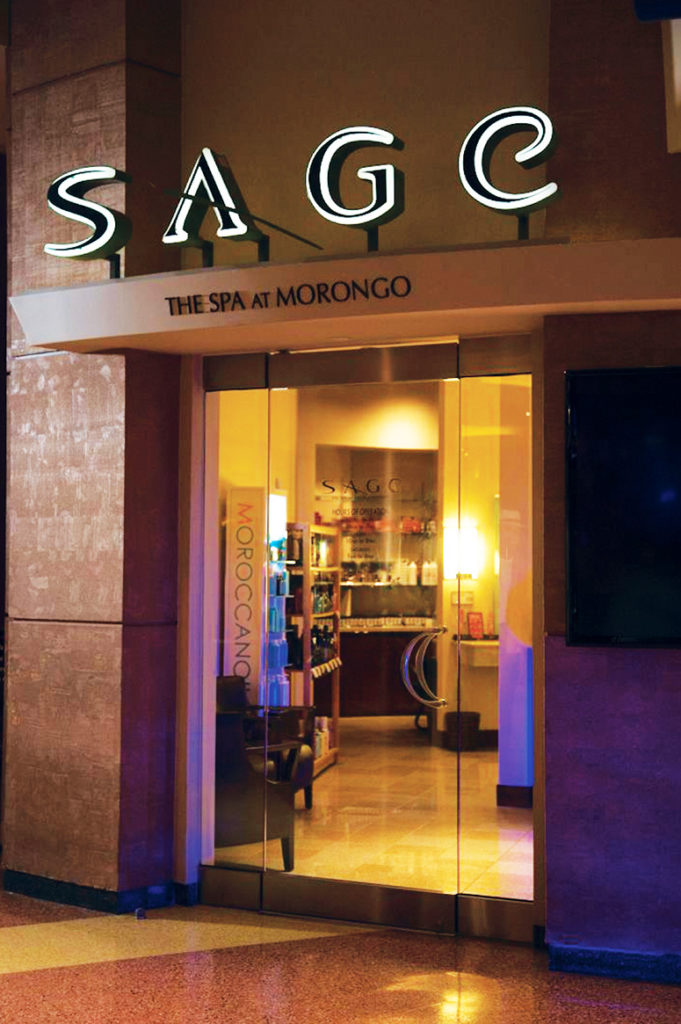 Sage Spa at the Morongo Casino Resort & Spa is unlike any other facility in the Palm Springs area. Named after the plant that's been used by tribes for centuries to purify and cleanse, Sage Spa has 14 treatment rooms along with saunas, steam rooms, jacuzzis and cold plunge pools – offering a tranquil and serene environment that allows guests to relax and rejuvenate.
Unlike other spas in Southern California, Sage offers unique and innovative treatments. Two worth highlighting include the HydraFacial and CBD infused massages.
Sage's HydraFacial is a results-driven anti-aging facial that uses high-tech equipment to reduce the depth of wrinkles. The process begins with a detoxification process that uses lymphatic drainage. Then, the Signature HydraFacial deeply cleanses, exfoliates, extracts and hydrates the skin while addressing guests' specific skin concern with a booster of their choice. This treatment concludes with LED light therapy to further reduce the visible signs of aging. Sage is one of the few locations in the area offering this high-tech specialty treatment, and many guests visit weekly to maintain results.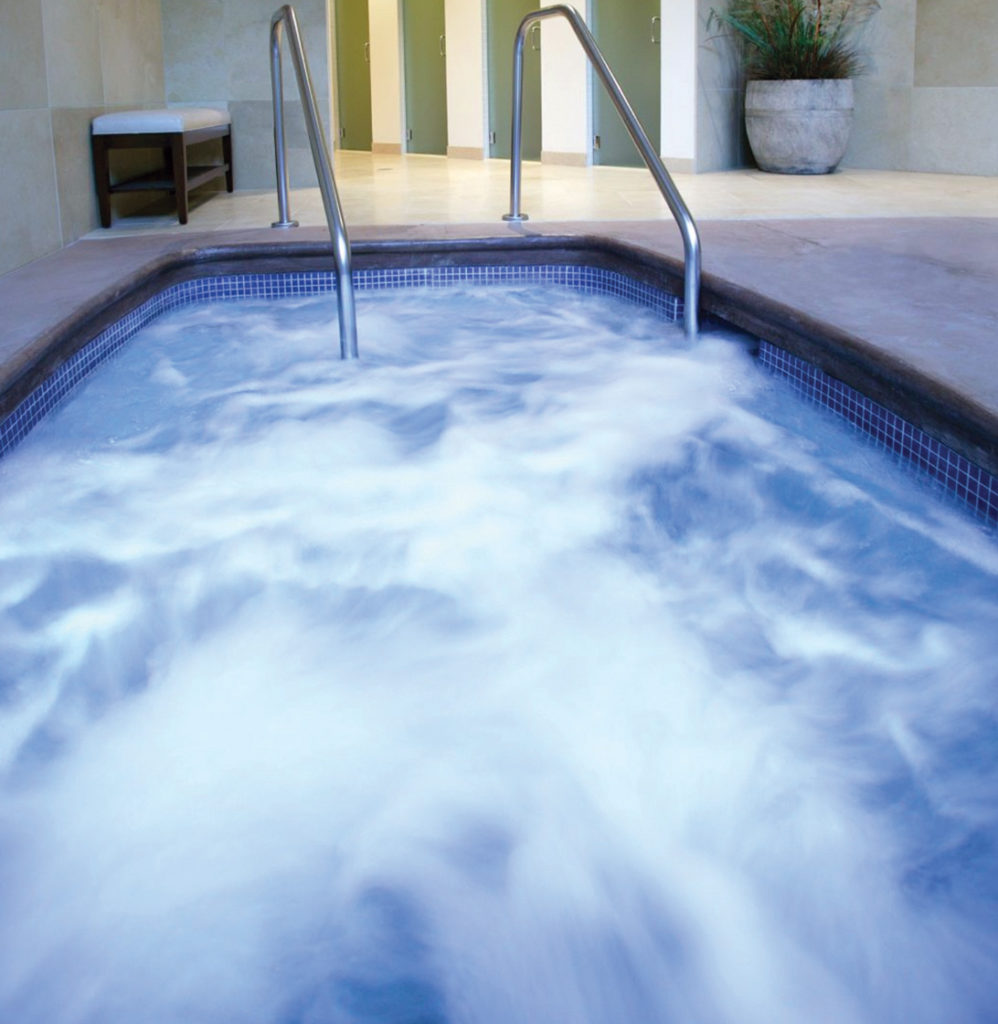 Sage also offers a wide variety of massage treatments, such as Swedish, deep tissue, sacred stone, or reflexology, with the option to add relaxing CBD oil. This helps decrease inflammation within joints and muscles, soothes anxiety, melts tension, reduces blood pressure, rehabilitates muscles and reduces chronic pain.
Sage is also home to Radiance Salon, offering professional hair, manicure and pedicure treatments, as well as waxing services. One of Radiance's most impressive treatments is the Ultimate Moroccanoil Manicure and Pedicure. This service revitalizes the skin and stimulates the senses. The experience begins with a cuticle trim and nail shaping followed with Moroccanoil's unique and luxurious orange peel scrub that gently exfoliates the skin, preparing it for the rich hydrating effects of honey and lavender scented Intense Hydrating Treatment. The service concludes with a choice of either Moroccan oil's citrus scented enriched hand cream or the spa's signature scented Body Soufflé, both leaving your hands soft and supple.
Discover this premier choice among desert spas, whether preparing for a special occasion or simply looking for sweet restoration.
Spa Pechanga
Pechanga Resort Casino
Temecula, CA
pechanga.com/indulge/spa
Year built: 2018
Approx. 25,000 sq. ft.
17 treatment rooms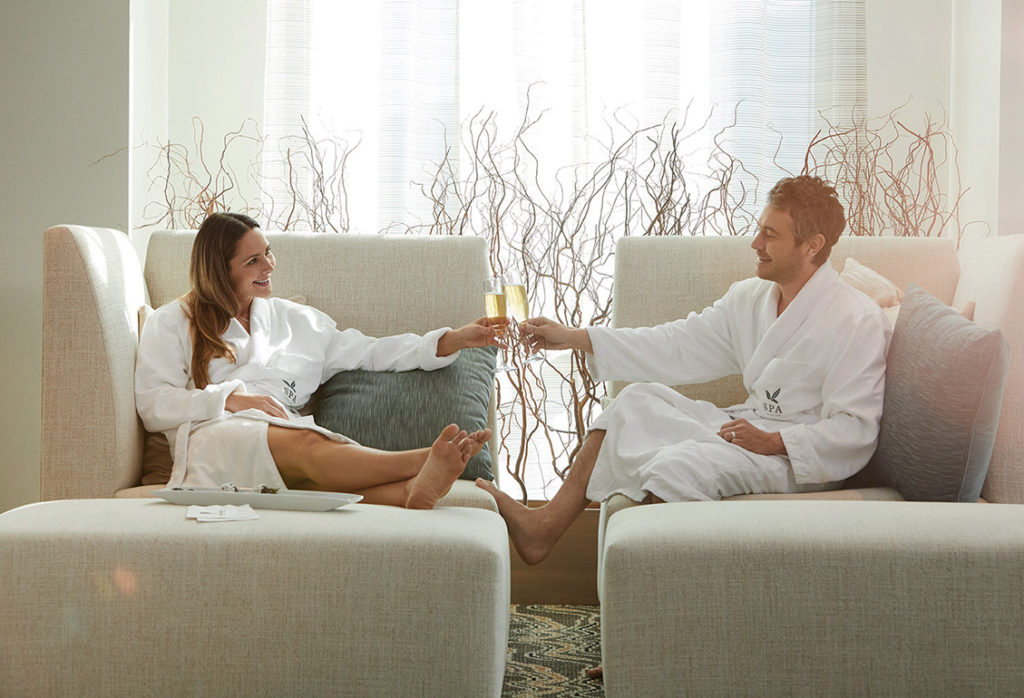 Located in the Mediterranean-like climate of the Temecula Valley, Spa Pechanga offers the perfect atmosphere for year-round healing. The 25,000 sq. ft. luxury spa overlooks the rolling foothills of the ancestral land of the Pechanga Band of Indians.
As guests enter into Spa Pechanga's lobby, they notice the eye-catching chandeliers made entirely of white shells. Resembling the shells the Pechanga people would have collected and brought back with them from the ocean shores near what is now Oceanside, CA, the piece ushers guests in who see the long strands gently sway. Native sculptures and art also surround, but are understated throughout the lobby and the rest of the two story, stand alone spa. Treatments utilizing native botanicals take place in 17 luxurious rooms, several with floor-to-ceiling windows and verandas allowing spa guests to take in clean, fresh air before or following a treatment. Guests can relax under the Southern California sun at the private, outdoor spa pool and cabanas. Other amenities include eucalyptus steam rooms, dry saunas, whirlpools, hydrotherapy pools, and fitness facilities. Guests can make an entire day of going to Spa Pechanga. When they book a treatment, they can come early, or stay after to utilize the full suite of amenities at the spa.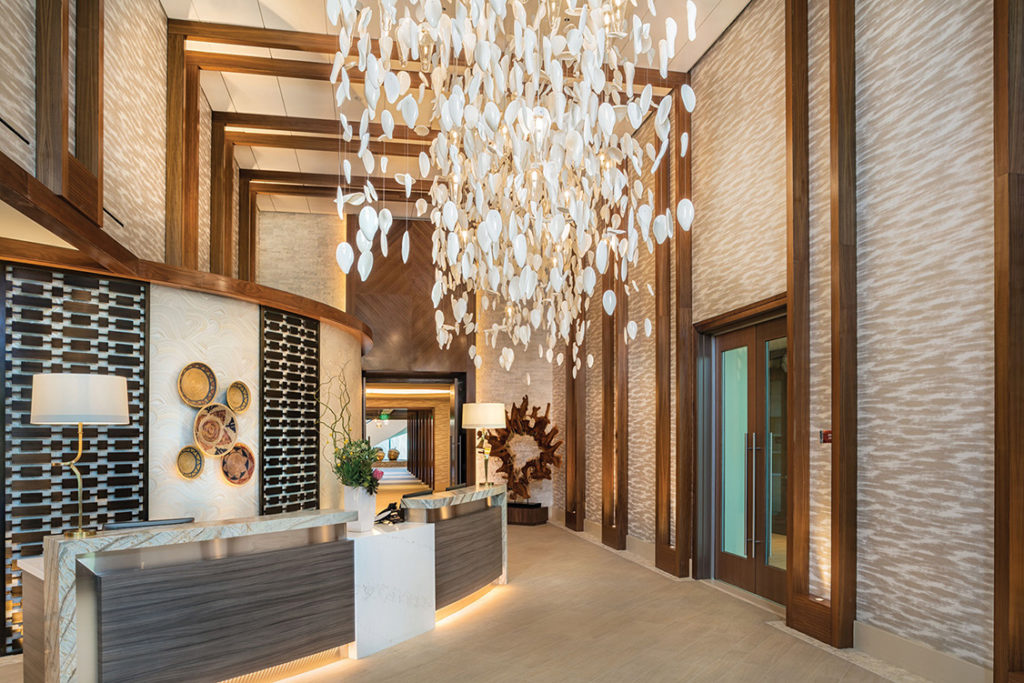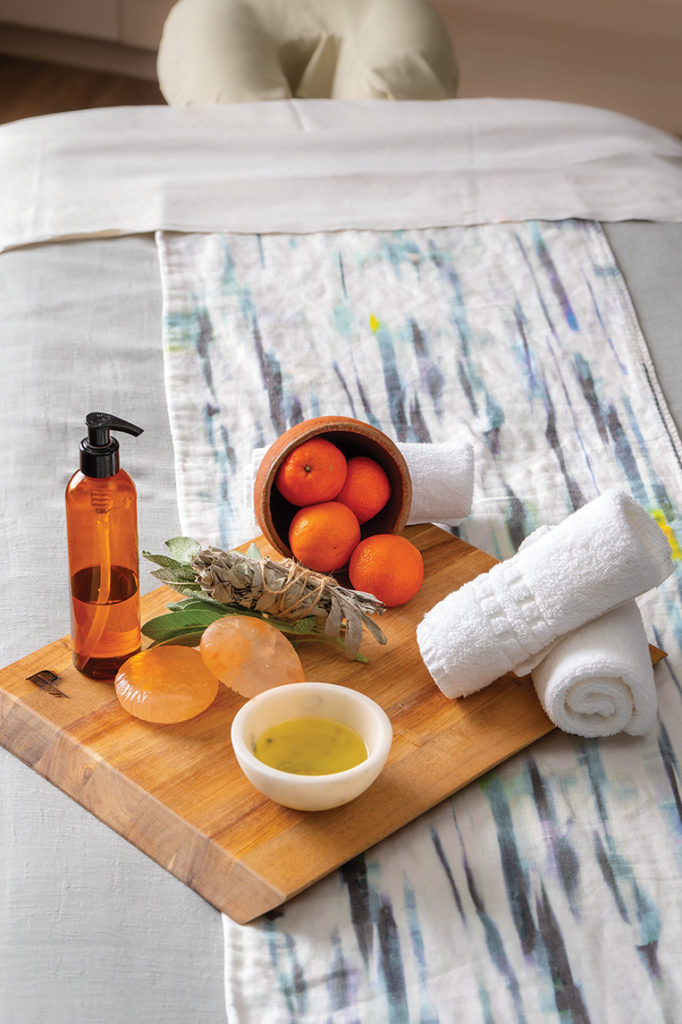 Spa Pechanga's identity is inspired by the Pechanga people's reverence of native botanicals and the strength of the Great Oak Tree known as Wi'aasal. Therapies such as the Great Oak Massage, the Lavender Tranquility Pedicure, or the Journey of the Payómkawichum – Zero Gravity Relaxation Soundscape experience incorporate the healing powers of nature and the highest quality of service. Treatments inspire mindfulness and well-being, inviting guests to calm the mind, nurture the body, and rejuvenate the spirit. Many treatments involve the use of botanicals including sage, prickly pear, chia and other healing elements used for centuries by Native people.
Treatments at Spa Pechanga are open to hotel guests, guests of Temecula Creek Inn, the Pechanga RV Resort, and red tier club members and above.
Spa Ritual
Sycuan Casino Resort
El Cajon, CA
sycuan.com/book/spa-ritual-at-sycuan
Year built: 2019
Approx. 8,000 sq. ft. spa and 600 sq. ft. fitness center
8 treatment rooms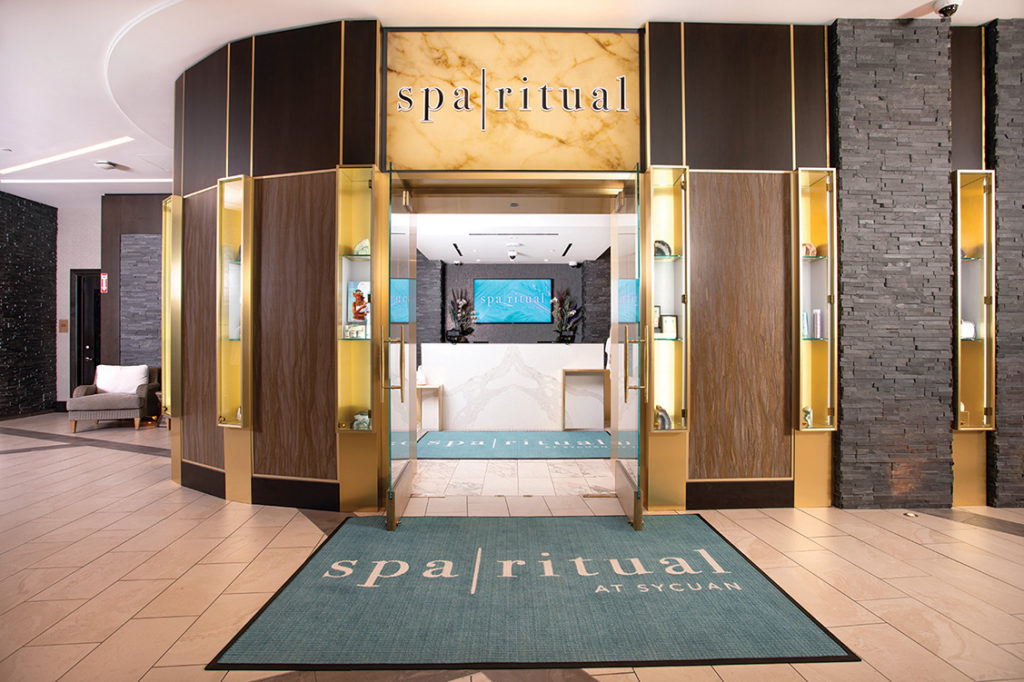 Voted San Diego's best hair salon, best massage and best day spa, Spa Ritual is a full-service luxury spa offering relaxing massage therapy, skincare treatments, waxing and salon services. The facility features a steam room, dry sauna and a co-ed relaxation lounge with complimentary refreshments.
The spa and salon offer a sanctuary to rest, reduce and restore. Wellness treatments include oxygen facials, sought-after HydraFacial, massages, body treatments, manicures, pedicures, brow and lash tinting, lash lifts and more. Each service on the Spa Ritual's extensive menu was carefully crafted for optimal relaxation and rejuvenation.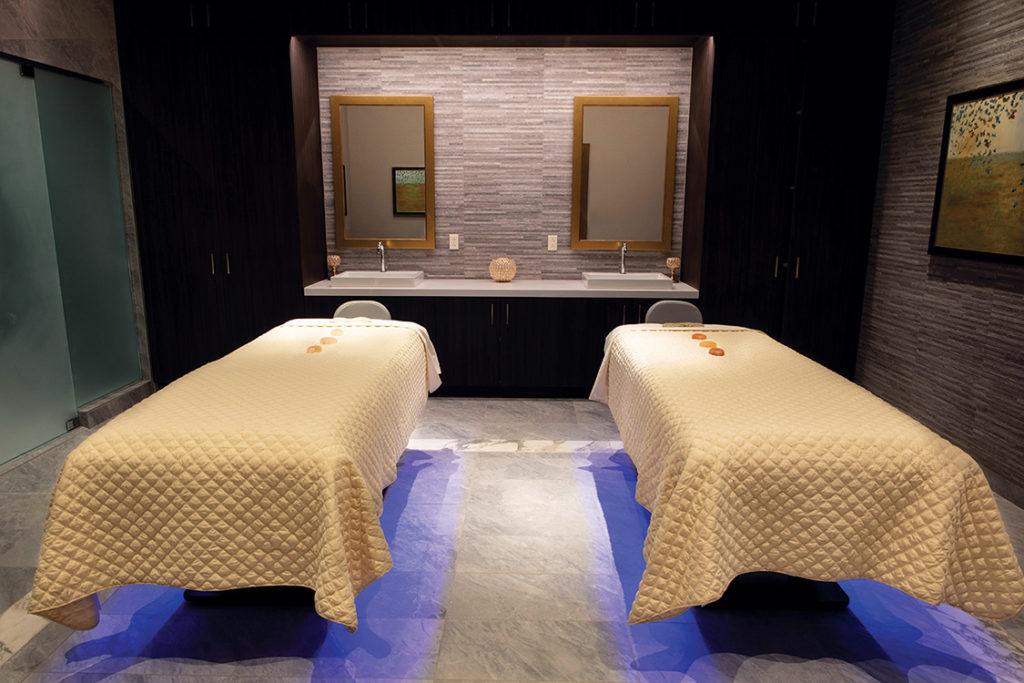 The Reduce Hot Stone Massage places hot stones on the stress areas of the body to release tensions and toxins for deep relaxation. Combined with massage pressure points and essential oils, this experience is pure bliss.
The Deluxe Manicure and Pedicure includes exfoliation, foot bath, hand and foot massage, cuticle clean up, nail shaping and polish.
The Ageless Oxygen Facial uses the flow of oxygen to power this luxurious, instantly hydrating treatment with undeniable visible results. Great for all skin types, this treatment plumps, optimizes skin tone, reduces pore size, and softens the appearance of fine lines. Guests can choose from rejuvenating, brightening, vitamin C, antioxidant, collagen or vitamin A treatments.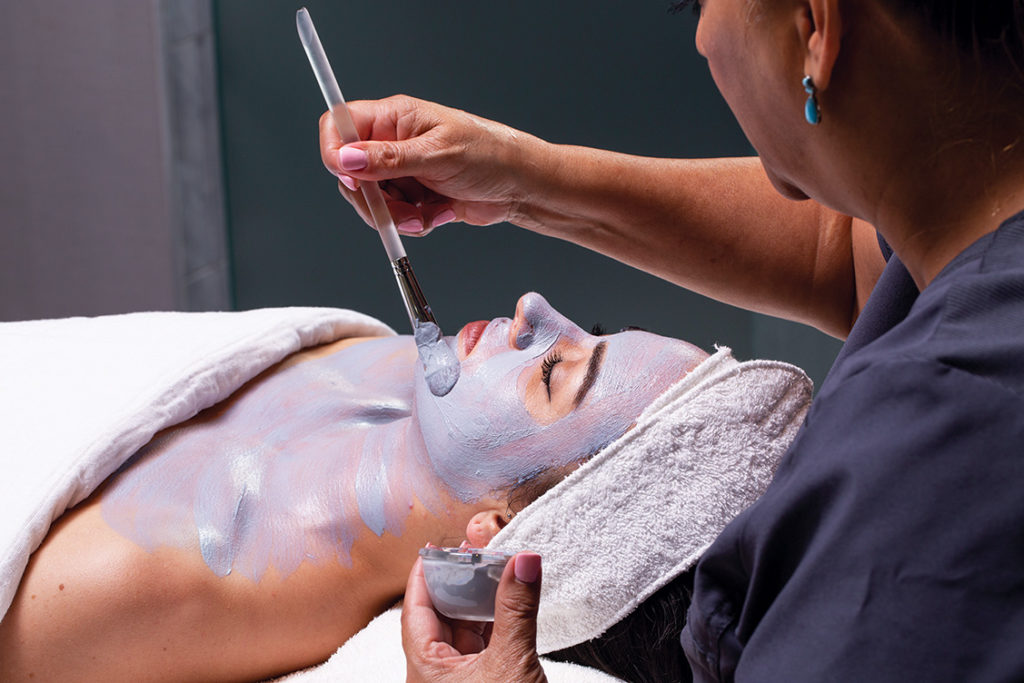 The Royal Milk & Honey Wrap uses Fijian honey and coconut milk combined to create a royal ritual experience. This treatment is designed to hydrate, nourish, tighten and strengthen the skin. Organic cane sugar combined with exotic nut oils gently exfoliate the skin. A moisturizing honey masque high in antioxidants and vitamins are painted on and gently massaged into the skin. A Fijian scalp treatment is then applied to the scalp leaving the skin soothed and replenished.
The one-of-a-kind Mommy To Be Massage is designed to nurture and honor the body during pregnancy. Swedish techniques are used to reduce stress, promote relaxation and increase circulation. This massage is performed in a side lying position or on deluxe pregnancy support pillows positioned to ensure ultimate comfort and relaxation.
The award-winning team at Spa Ritual provides each guest with a customized experience so that they can experience the ritual of rest, reduce and restore.
The Spa at Tachi Palace Casino Resort
Tachi Palace Casino Resort
Lemoore, CA
tachipalace.com/hotel-spa/spa
Year built: 2007, renovated 2022, phase II in 2023
Approx. 600 sq. ft.
4 treatment rooms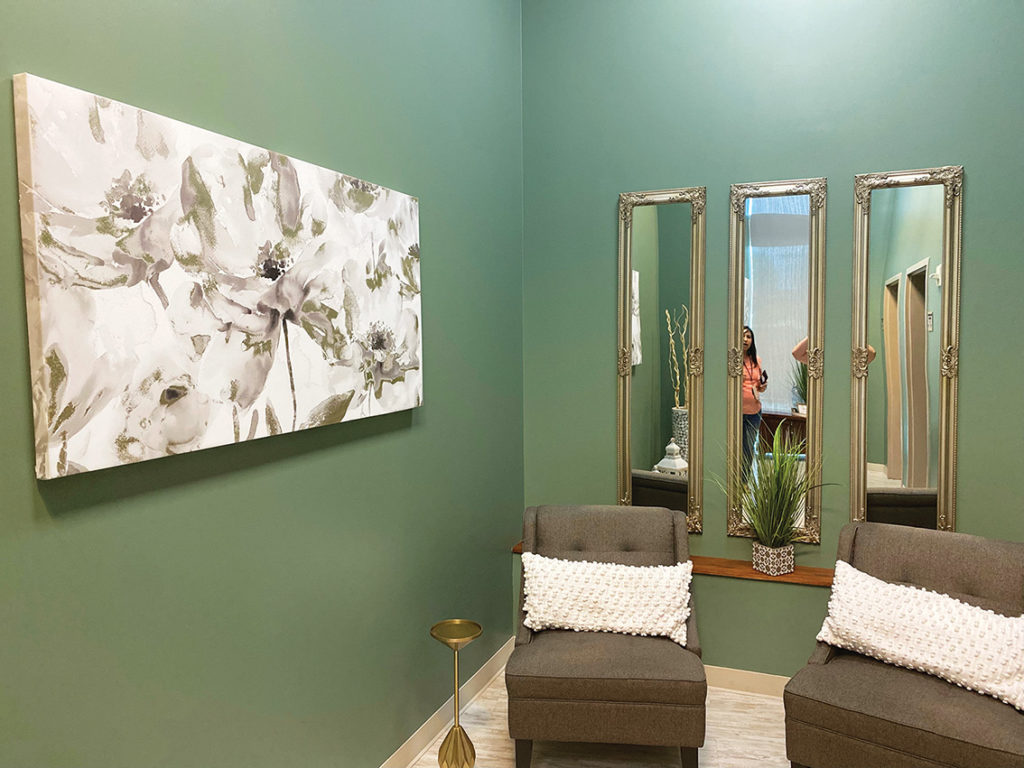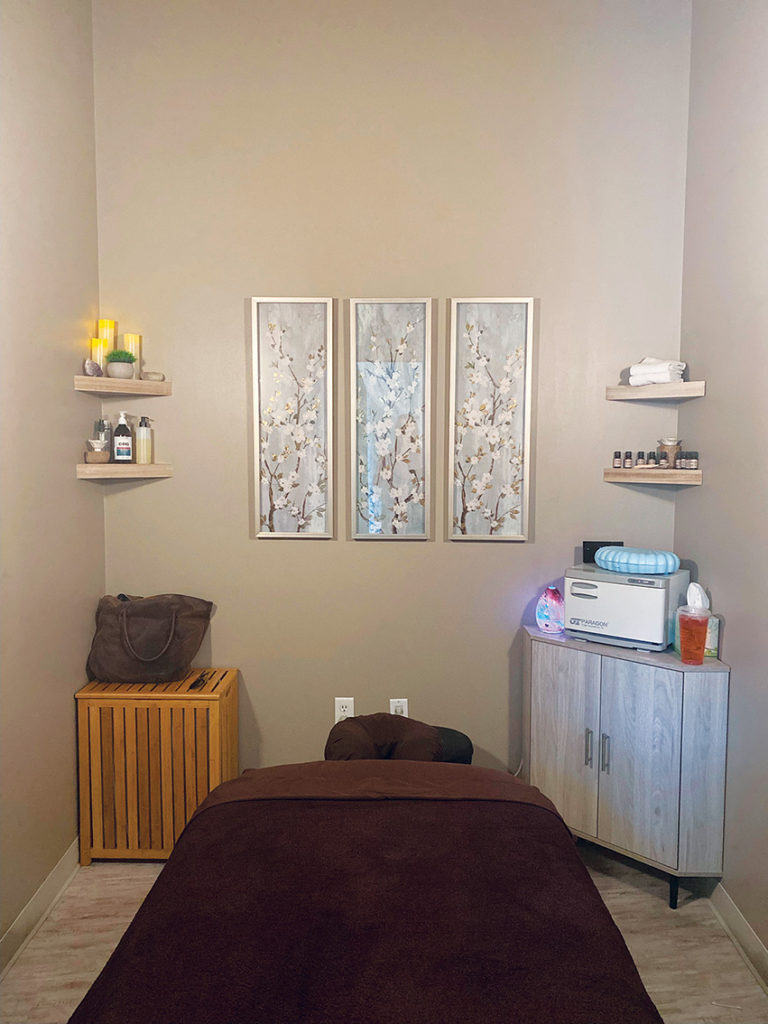 The Spa at the Tachi Palace Casino Resort is newly remodeled this year, with completion of the second phase targeted for mid-2023.
The Tachi Palace Spa offers four therapy rooms and therapists are well-versed in various styles such as Swedish, deep tissue, aroma touch therapy, couples, and hot stone. A specialty offered is prenatal therapeutic massages. The Spa provides a dry sauna experience that is suggested for each guest to warm up before massages to open pores and get the best massage results.
Massage times can range from 30 minutes up to 90 minutes. Various add-ons are offered such as therapeutic CBD and aromatherapy.
The Spa at Tachi Palace also carries aromatherapy oils, lotions, and cold press exfoliating soaps for guests to purchase and take home to continue their spa experience. The spa also offers monthly specials and is currently open Thursdays through Sundays, with up-to-date times listed on the spa website.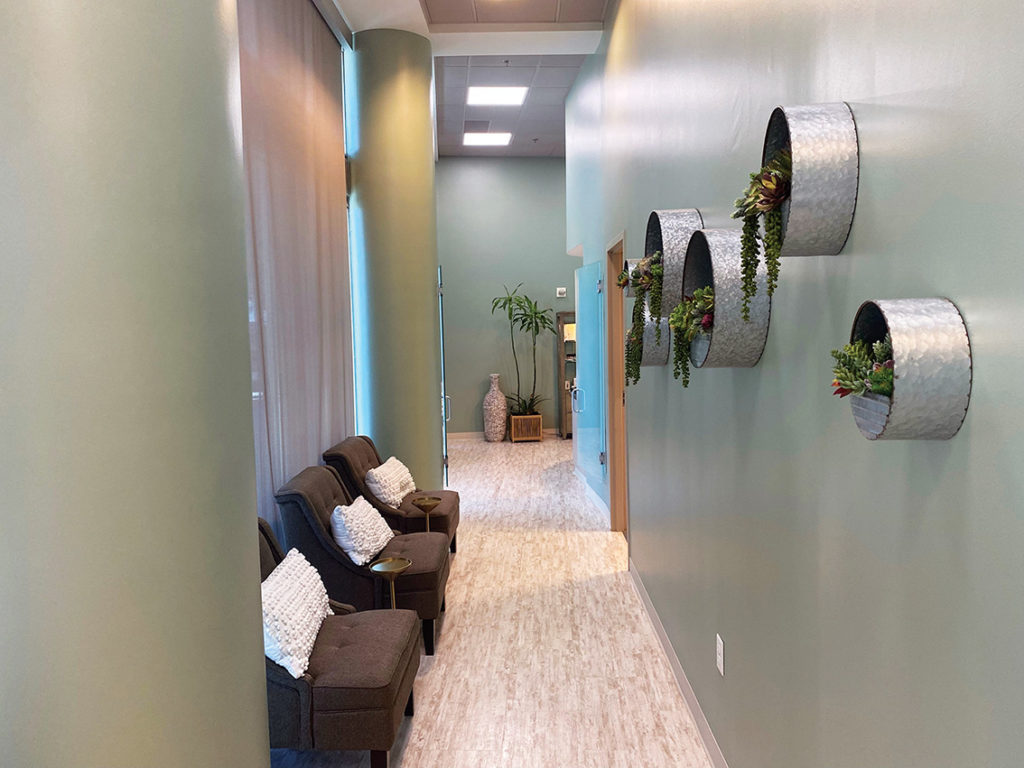 When in California's Central Valley, visitors can stop at the Tachi Palace Casino Resort and enjoy a staycation where they can unwind with a relaxing massage and lounge poolside in a luxurious cabana – all while sipping on a cold beverage in the clear blue skies of the valley.
Spa at Thunder Valley
Thunder Valley Casino Resort
Lincoln, CA
thundervalleyresort.com/spa
Year built: 2003
Approx. 11,000 sq. ft.
10 treatment rooms and 2 couples suites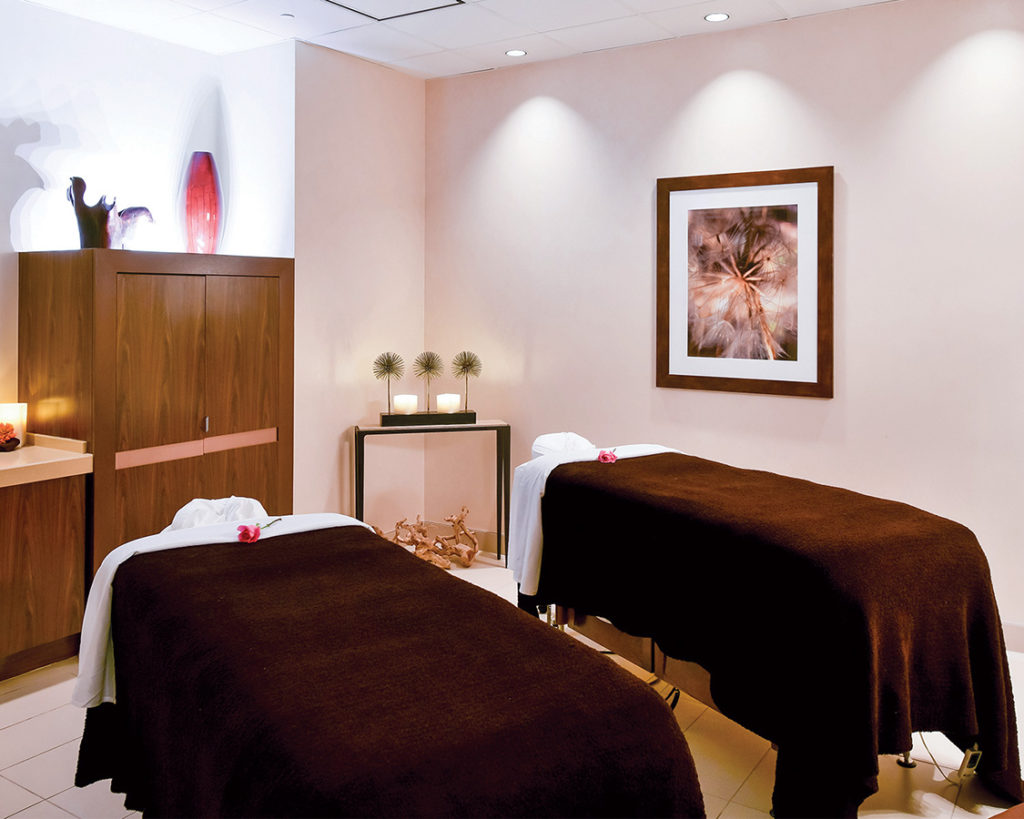 Spa at Thunder Valley features a full menu of incredible services beautifully designed to give each guest a four-diamond experience. Starting in the spa's serene Meditation Room, guests slip into a plush robe before visiting the steam room or dry sauna – before or after a treatment. Guests are welcome to enjoy water, herbal teas, and fruit at any time. Monthly specials at the spa make for the ultimate experience.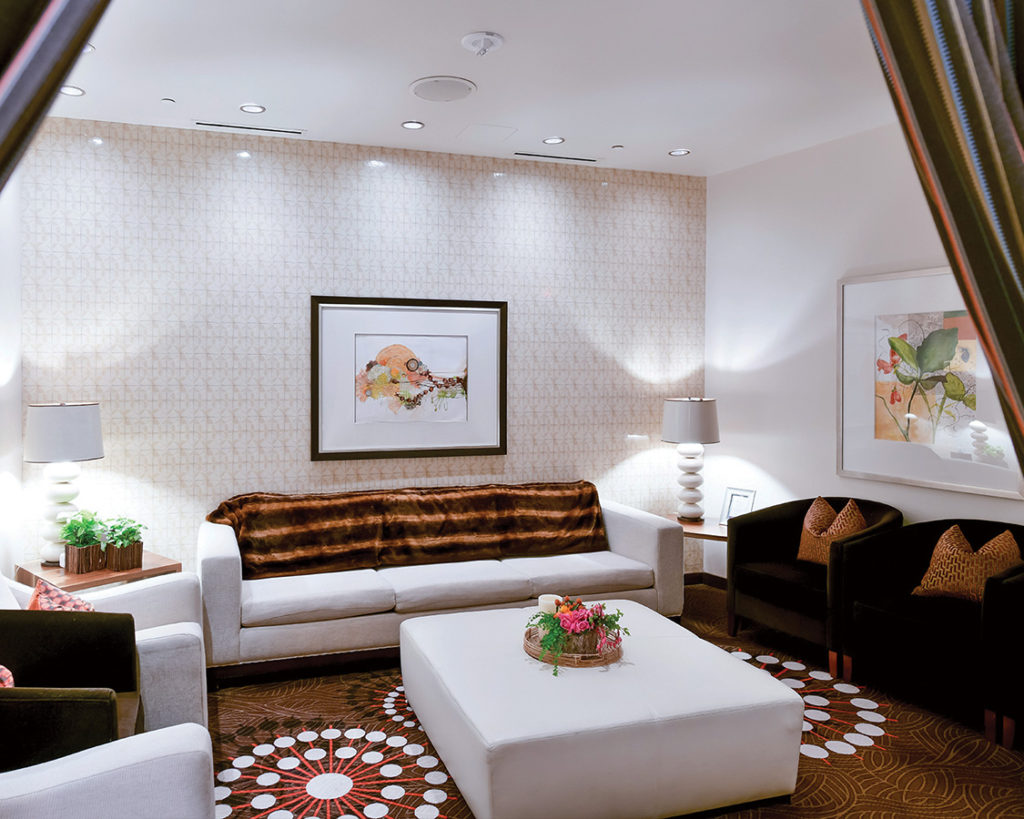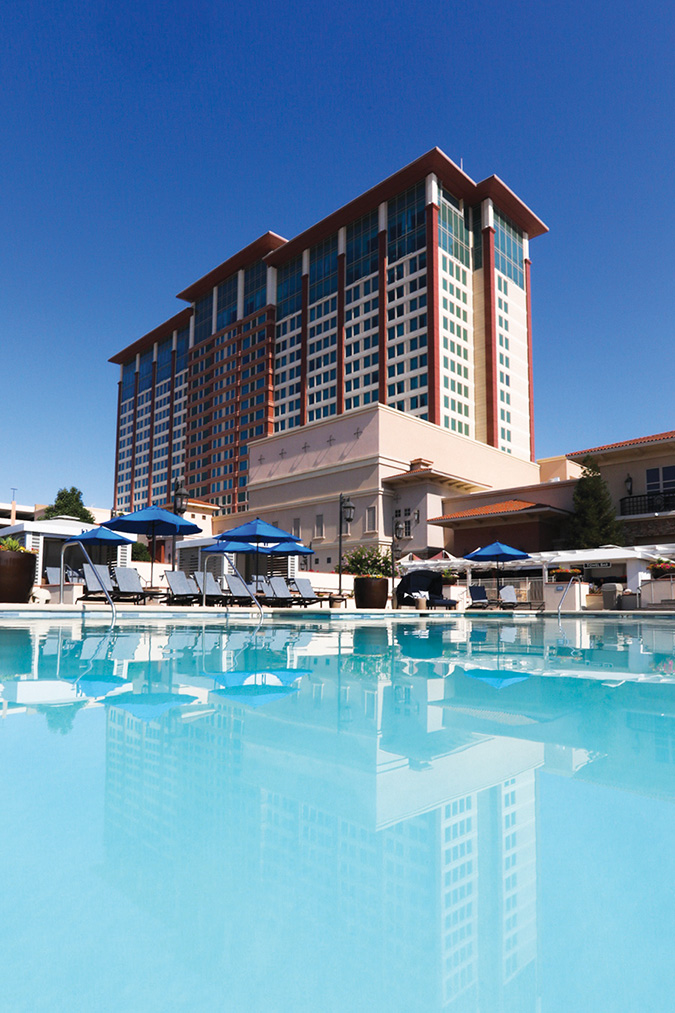 The spa's extensive treatment menu includes a wide range of relaxation and therapeutic massage services tailored to each guest's desired level of pressure. Rejuvenating facials and body scrubs utilize top-of-the-line cosmeceutical ingredients such as natural grape seed, alpha hydroxy acids, botanicals and peptides with anti-aging properties. Pedicures and manicures – with natural or gel nail services – as well as face and body waxing applications can be scheduled separately or combined with any massage or facial.
Spa appointments include access to a beautiful pool and hot tub, just a few steps away. Open seasonally, Coconut Pool features luxurious cabana and lounger rentals and poolside food and beverage service from Coconut Bar. Comfortable loungers for two make for an elegant pool day. Seasonal private cabanas offer luxurious amenities including internet access, flat-screen TV's, ceiling fans, mini refrigerator stocked with bottled waters plus a refreshing morning fruit plate followed by an afternoon cheese and cracker plate.
Spa at Thunder Valley is the perfect pampering escape for total relaxation and rejuvenation.