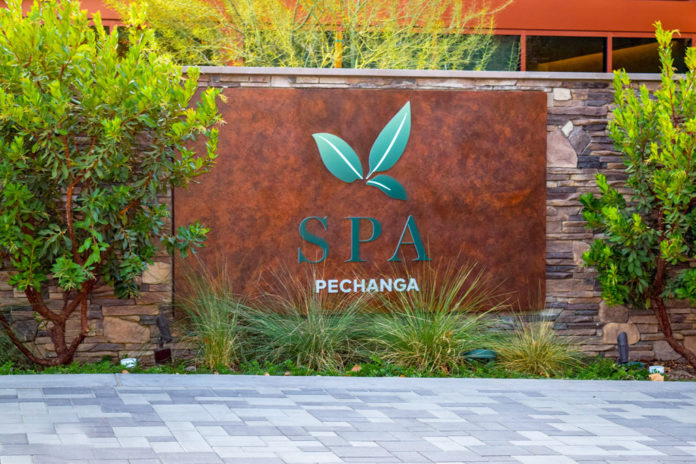 TEMECULA, CA – The 8th Annual Mane Campaign returns this October to Spa Pechanga at Pechanga Resort Casino. The campaign offers free cuts and hairstyles for anyone willing to cut and donate eight or more inches of their hair to help those battling cancer. Donors get a free hairstyle for fall. The campaign will assist more real-hair wigs to be made and given free of charge to cancer warriors, courtesy of Hair We Share. Hair We Share provides free, real-hair wigs to eligible men, women and children with breast cancer and other medical hair loss conditions.
Pechanga Resort Casino also provides hair donors with a $50 credit toward treatments or retail items at Spa Pechanga, and sends a $50 contribution to Hair We Share in care of each hair donor. Each donor will also be entered to win one of five Pechanga getaway packages, which include a two-night luxury hotel stay, day passes for two to Spa Pechanga and a $200 food and beverage credit. The Mane Campaign coincides with October's Breast Cancer Awareness Month.
"Like so many things, COVID precluded us from hosting this campaign the last two years, though our team is committed to bringing back the hope and light it sheds on the need for hair donations," said Rachel Patane, Spa Pechanga Manager. "The campaign has touched each and every one of us. We've seen so much love, tears and strength from the donors and from breast cancer patients through our programs and because of that, we want to make this year's campaign even better."
By including salons from the Temecula area and the area's local cosmetology school, more potential donors can be reached.
"It's a great opportunity for the students to get real-world experience and to work toward a fantastic cause," said Patane. In its eighth year, more than 500 ponytails have been collected through the previous years. It takes five to six ponytails to make one real-hair wig. In 2019 alone, 224 ft. of hair was collected making it the most successful year to date.
For more than a decade, Pechanga Resort Casino has been a major supporter of the Susan G. Komen Foundation in its region. Since 2011, resort/casino team members have donated more than $360,000 to the fight against breast cancer and toward raising awareness. Breast cancer is the most common cancer among American women affecting one in eight. More than 200,000 women get breast cancer and more than 40,000 women die from the disease each year. Hair loss, one of the most common side effects of cancer treatment, can be especially traumatic for a woman fighting cancer.
The Mane Campaign encourages men, women and children who can to donate eight or more inches of hair.