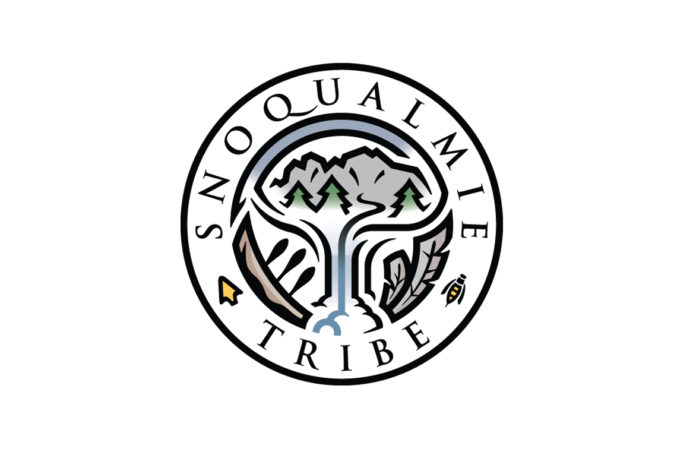 SNOQUALMIE, WA – The Snoqualmie Indian Tribe recently sent out checks exceeding $650,000 to nonprofit organizations around the State of Washington. The need was great this year shown by the unprecedented number of applications received.
"The Snoqualmie Tribe prides itself on giving back to the community," said Snoqualmie Chairman Robert de los Angeles. "The Snoqualmie People have always been here and will always be here. We are committed to investing in this community and lifting each other up."
This year's recipient organizations applied earlier in the year for projects and initiatives focused on specific categories including Veterans, Arts & Culture, Native Services, Family Services, Salmon Habitat Restoration & Protection, Environmental Education, and the Snoqualmie Valley.
"It is vital to the Snoqualmie Tribe that these organizations are supported and able to continue to serve those in need," said Tribal Treasurer Shauna Shipp-Martinez. "Even though some of our tribal enterprises were closed for many months due to COVID, it was important that the tribe continue supporting these community organizations."
Recipient organizations are utilizing the funds for a variety of purposes and projects. Trout Unlimited received funds for studying the efficacy of non-native aquatic weed control as a salmon conservation action in Lake Sammamish, while Crisis Connections received funds to support programs including Teen Link, which provides a free and confidential hotline for youth. The American Indian Health Commission received funds to support their program which played a critical role in the Snoqualmie Tribe's vaccination clinic, which vaccinated over 10,000 people in East King County, and both the Snoqualmie Valley Food Bank and the Issaquah Food & Clothing Bank received funds to support critical programs supporting vulnerable groups including low-income families experiencing homelessness.
For all 501c3 organizations both awarded and not awarded this year, the 2022 application cycle will open on January 1, 2022 and close March 31, 2022. To learn more, visit www.snoqualmietribedonations.us.