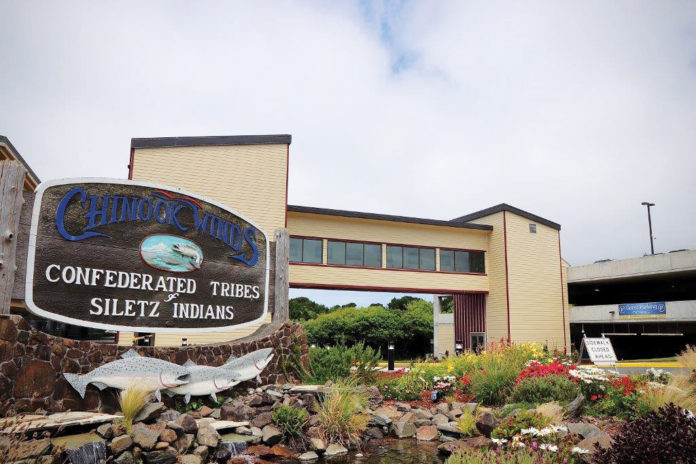 Chinook Winds Casino Resort, owned and operated by the Confederated Tribes of Siletz Indians of Oregon, opened the newly constructed Skybridge connecting the parking structure to the casino.
"We are thrilled to open the Skybridge as an exciting new addition for our guest safety and keeping them dry during inclement weather conditions," said Mike Fisher, General Manager of Chinook Winds Casino Resort.
Although the structure was fully completed in July, the plan for safety was an important factor when deciding when to open this new pathway to the public. Due to the pandemic, Chinook Winds put the opening of the new enclosed walkway on hold in order to formulate a safe plan for opening. All guests using the Skybridge must be 21 and over and are required to have temperature checks and wear face coverings.
The Skybridge project was awarded to Swinerton, a commercial construction company out of Los Angeles, CA. The covered entrance goes directly to the gaming floor and is for 21 and over guests. Those under 21 are directed to enter through the front entrance of the casino.
"We are proud to have utilized as many local contractors as possible, including Ambiance Construction, Drayton and Sigman Construction to name a few," said Sean Sheridan, Director of Facilities.