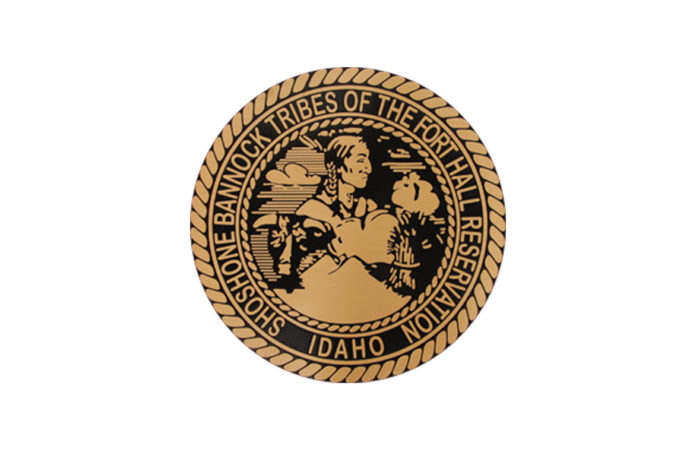 FORT HALL, ID – The Shoshone-Bannock Tribes have officially sworn in and seated a new Fort Hall Business Council at the Tribal Business Center. Due to COVID restrictions, the event was not open to the public and was aired on the tribe's official Facebook page to watch.
The ceremony started with a prayer provided by a tribal elder, Doyle Punkin, and then was followed by a flag song/victory song by tribal drum group, Spring Creek Singers of Fort Hall. Tribal Veteran Marci Dawes-Flores danced in the tribal flag, tribal member Gifferd Osborne danced in the American flag and Miss Shoshone-Bannock Ontaria Ariwite danced behind.
The Council terms are staggered every two years and this year, four incumbents were up for re-election. They were: Ladd Edmo, Donna Thompson, Lee Juan Tyler, and Nathan Small. On May 28, 2021, Roland Marshall was the candidate with the highest votes and won a seat on the Fort Hall Business Council, followed by incumbents Lee Juan Tyler, Ladd Edmo, and Nathan Small.
The Fort Hall Business Council is the governing body of the Shoshone-Bannock Tribes and consists of seven council members. After the swearing-in ceremony, the new council voted amongst each other on the selection of new officers.
Devon Boyer was voted in as the Chairman, Marlene Skunkcap as the Vice-Chairwoman, Ladd Edmo as the Secretary, Elma Thompson as the Treasurer, Roland Marshall at Sgt-of-Arms, and council members Nathan Small and Lee Juan Tyler.
The ceremony also included a smudging of the new leaders by Pete Broncho and Doyle Punkin and a prayer for the Fort Hall community including former council member Donna Thompson. In conclusion of the ceremony, Spring Creek Drum provided an Honor Song for the newly elected leaders.