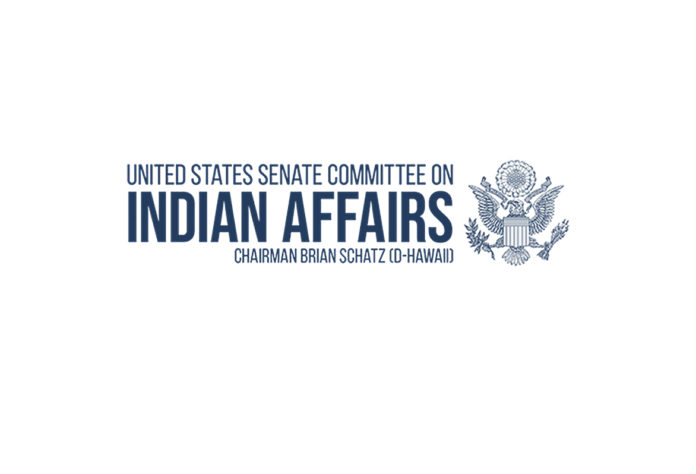 WASHINGTON, D.C. – U.S. Senator Brian Schatz (D-Hawai'i), Chairman of the Senate Committee on Indian Affairs, led a business meeting to advance President Biden's nominee, Roselyn Tso, to serve as the Director of the Indian Health Service (IHS) at the U.S. Department of Health and Human Services (HHS). Tso's nomination is now ready for consideration by the full Senate.
The IHS Director is the Department's most senior, Senate confirmed, federal official in Native health charged with developing IHS health care policy, respecting tribal sovereignty, and promoting tribal self-determination to fulfill IHS's mission to improve health outcomes in Indian Country. Schatz led a committee hearing on Tso's nomination in May and reviewed letters in support of her nomination from tribes and tribal organizations.
"From her careful handling of the COVID-19 pandemic in the Navajo service area, to her dedication and commitment to sustaining and improving Native communities' health outcomes, it is clear that Ms. Tso is qualified to serve in this position," said Chairman Schatz. "Notably, Ms. Tso committed to being responsible for educating other HHS agencies on the federal government's special political and trust relationship with Native Hawaiians, who receive health care services through HHS, and to work on improving health care outcomes for Native Hawaiians. I urge my fellow members of the Committee to support Ms. Tso's nomination."
"This is a historic nomination put forth by the Biden-Harris Administration and we commend the Senate Committee on Indian Affairs for supporting the confirmation," said Navajo Nation President Jonathan Nez. "Over many years, Director Tso has demonstrated her commitment to public health and the well-being of all people at the federal and tribal levels, which has prepared her for this new opportunity. Throughout the COVID-19 pandemic, her leadership, expertise, and compassion have helped to reduce the spread of this modern-day monster and to save lives. Director Tso is exceptionally qualified to lead IHS and we are confident that she will serve all tribal nations with great dedication and commitment. We now look forward to continuing to advocate for the support of the full Senate."
Tso's nomination passed the committee by voice vote.