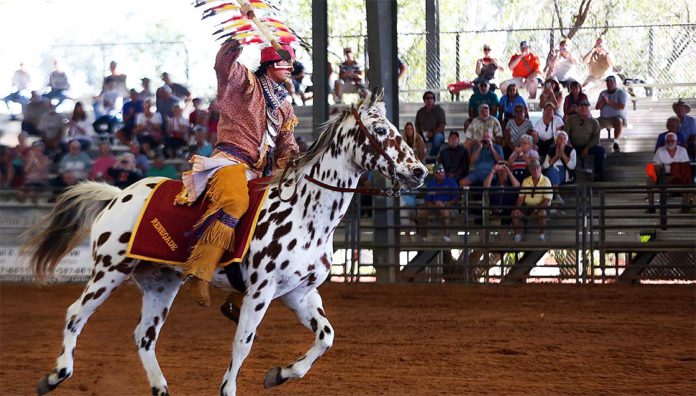 OKEECHOBEE, FL – The Seminole Tribe of Florida will host its 85th Annual Brighton Field Day Festival February 16-18, 2024. A "Kid's Day" is scheduled for Friday, February 16, with free admission to all schools.  
The Brighton Field Day Festival will feature American Indian arts and crafts, Native dancers and music, authentic Seminole food, alligator wresting, PRCA rodeo, concerts, and various other activities and events. The festival offers a hands-on and immersive experience that showcases rich Seminole culture and heritage. As part of the event, a cultural village and various field day events will enable students to engage directly with Seminole traditions and gain knowledge.
Brighton Field Day started in November of 1938, one of the longest-running Native festivals in the U.S. Initially meant to be a day of fun for the Seminole tribal communities, the festival now attracts thousands of visitors to celebrate Seminole traditions and culture.
The Brighton Field Day Festival will be held at the Fred Smith Rodeo Arena, located at 17400 Sports Complex Road NE, Okeechobee, FL, 34974.