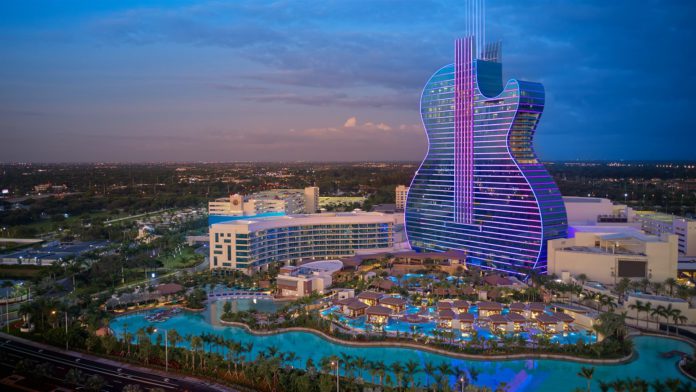 HOLLYWOOD, FL – Hard Rock International announced that Seminole Hard Rock has been selected as a 2022 U.S. Best Managed Company. Sponsored by Deloitte and The Wall Street Journal, the program recognizes outstanding U.S. private companies and the achievements of their management teams on an annual basis. This is the second consecutive year that Seminole Hard Rock has been named a U.S. Best, following 2021 when it became the first privately-owned gaming company to earn the designation.
The 2022 honorees have demonstrated excellence in strategic planning and execution, a commitment to their people and fostering a dynamic, resilient culture, as well as strong financials. This year's designees continue to propel their businesses forward by prioritizing purpose, investing in their workforces, and demonstrating their commitment to diversity, equity and inclusion.
"Seminole Hard Rock is honored to be named a U.S. Best Managed Company for the second year in a row, a true reflection of our passionate team members who maintain and uphold brand standard excellence across all of our properties, at every level of our business," said Jim Allen, Chairman of Hard Rock International and CEO of Seminole Gaming. "Today more than ever, we believe in bringing to life the mottos we were founded on – love all-serve all, take time to be kind, save the planet and all is one. There's nothing more gratifying than seeing these mottos infused in everything we do as a company, and to be recognized for these efforts as one of the top private companies in the country."
Applicants are evaluated and selected by a panel of external judges focused on assessing hallmarks of excellence in four key areas: strategy, ability to execute, corporate culture and governance/financial performance. They join a global ecosystem of honorees from more than 40 countries recognized by the Best Managed Companies program.