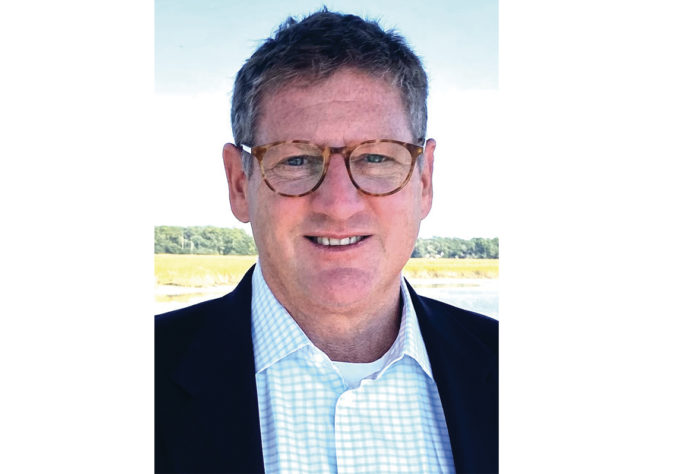 by Bryan Lewis
As casinos increasingly drive economic opportunity for tribal communities, the importance of adhering to compliance requirements associated with restricting minors' access to age-restricted products and services must be a particular focus for every casino. Understanding compliance challenges is critical for your license. There's another important benefit – protecting young people, their families, and the communities where your casino resides.
What many may not realize is that the challenges of doing business are growing because of the proliferation of high-tech fake IDs. Fraudsters have perfected their craft. The level of detail is disturbing in how well bad actors have been able to mirror legal IDs – right down to the holograms, microprinting, raised printing, and even the chemical composition of the plastics they are using in manufacturing the IDs. Within thirty days of a state issuing a Real ID with a new format, fraudsters are able to sell a fake ID that looks just like it online.
Fake IDs have become so sophisticated that even the most seasoned law enforcement officers will tell you they can't tell fakes from legitimate IDs with a visual inspection. Local law enforcement officials are challenged and frustrated because the majority of fake ID providers are out of reach. Most of these fake IDs come from China, Russia, and India. Even at the state level, agencies are faced with the same problem. They have no jurisdiction to go after out-of-country fraudsters. The border patrol is doing a good job of trying to shut them down, but they're being hit with a tidal wave of fakes. Compounding the problem is that once a provider is shut down, it's like whack-a-mole – they pop back up with a slightly different name and web address.
Another big issue is how easy cutting-edge fake IDs are to obtain. A simple Google search will yield many websites vying for young peoples' attention and business. Young people can simply go online, provide a photo, a few details, and a signature, and they will have the fake IDs in hand in a matter of days. Fraudsters also make it attractive for kids with incentives. Get a friend to buy in and the price goes down. Get a few friends to buy with you and the price goes down even further.
One more offshoot of this problem is that fraudsters have more than one financial reason to target kids. Bad actors get more than just that initial purchase – kids have clean credit reports. Fraudsters can get enough information from young people to allow them to create a synthetic ID and open accounts, take out loans, rent apartments and purchase big ticket items such as smartphones and automobiles. It's when these young people try to do something like open a credit account that they find they have been victimized and their credit is destroyed.
Before one asks where the parents are in all of this, they haven't a clue and with good reason. The fraudsters have thought of that, too. Fake IDs are often delivered in a variety of devious packaging, for example: arriving hidden in the lining of a purse, sewn inside the back of a teddy bear or in the false back of a picture frame.
From a community point of view, the stakes are high as well. The issues of substance abuse and addiction remain a problem in every community. If you don't have the right technology in place to catch these fake IDs, it is more than likely that minors will gain entrance to the casino floor and with it access to gambling, alcohol, and tobacco products.
How do you choose a solution and what do you look for? It's important to understand what you need to be looking for in terms of capabilities. There is a big difference between having a technology solution that just scans versus a technology solution that authenticates.
For drivers' licenses, which are the most typically the type of fake ID presented, the American Association of Motor Vehicle Administrators publishes a standard format and that's what fraudsters are using. Fraudsters encode the basic information in the bar code, such as name, address, and date of birth. However, what they often miss is that each state has their own specific variations on formats and encoded information with hidden security features and changes to their format that occur in evolving dates of issue.
What is needed is a proven technology solution that accurately and rapidly delivers identification verification and authentication, recognizing and reading the key features. Look for an app that can be downloaded and quickly up and running. The app should be able to work on smartphones and other devices such as iPads. It should be easy to integrate into a point-of-sale system if needed.
You also want to be able to choose a record keeping function to protect against repeat offenders and to provide proof that an ID was checked. With this feature, be sure the data is protected. The right solution encrypts the personal data and restricts access to prevent identity theft.
Make sure the technology solution you are considering is equally effective in recognizing and accurately authenticating other identification. Keep in mind the need to verfy documents such as military IDs, state-issued identification cards and passports. Look for flexibility. The technology solution you use must work to meet a variety of needs including special events and parties. If it doesn't, you're looking at liability risks with the potential to incur additional liability expense.
The technology solution must also be easy for your staff to use and provide an easy way to review results. It should tell the user the document is good, bad, or expired. It must also verify that the individual is of legal age. Keep in mind that the combination of accuracy and rapid delivery eliminates friction and delays that put a burden on your staff and leads to patron frustration.
Bryan Lewis is President and CEO of Intellicheck. He can be reached by calling (516) 992-1900 or email [email protected].