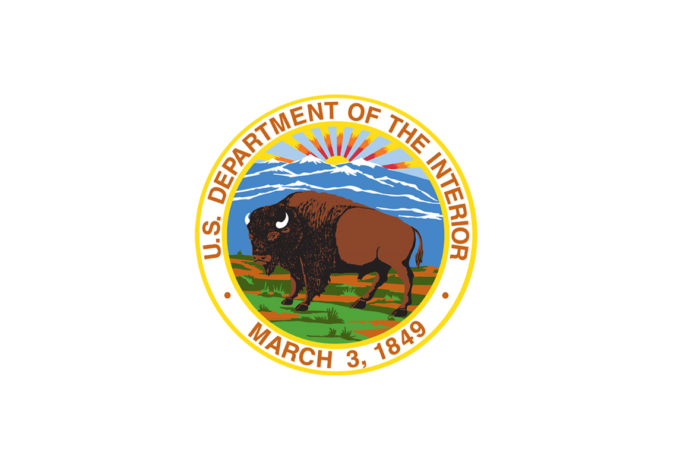 DENVER, CO – Secretary of the Interior Deb Haaland visited Denver, CO to discuss the worsening drought conditions in the West and highlight the Department of the Interior's efforts to support farmers, tribes, and communities impacted by ongoing water shortages. Secretary Haaland, Governor Jared Polis, Rep. Diana DeGette, and other local, state, and federal leaders discussed the ongoing drought during a roundtable at the Denver Water Center.
"Drought doesn't just impact one community – it affects all of us, from farmers and ranchers to city dwellers and tribes," said Secretary Haaland. "The Biden-Harris administration is taking action to provide relief to impacted communities now, while also making important investments that will help us wisely manage our shared resources across the West."
The Interior Department is helping lead the Biden-Harris administration's Drought Relief Interagency Working Group, which is marshaling existing resources and working in partnership with state, local, and tribal governments to address the needs of communities suffering from drought-related impacts. The working group is actively working to identify and disburse immediate financial and technical assistance for impacted irrigators and tribes. It is also developing longer-term measures to respond to climate change, including building more resilient communities and protecting the natural environment.
During her visit, Secretary Haaland also highlighted the Biden-Harris administration's whole-of-government approach to addressing the drought and confronting climate change. The President's Bipartisan Infrastructure Framework includes important investments that will provide much-needed funding for the western drought crisis by investing in water efficiency and recycling programs, tribal water settlements, and dam safety.
Also at the event was Assistant Secretary for Water and Science Tanya Trujillo, who has been crisscrossing the state of Colorado to hear directly from water users, irrigators, farmers, scientists and local leaders about how the federal government can support their efforts.
"We look forward to working closely with our partners in Colorado to address the many challenges we face, ranging from severe drought conditions on the Western Slope to landslides that have resulted from last year's wildfire," said Assistant Secretary Trujillo. "Our shared priority is to support efforts to build resilient communities and protect our water supplies for people and the natural environment."
The Administration's commitment to addressing the drought crisis was reflected in the President's FY22 budget proposal, which includes a $1.5 billion investment for the Bureau of Reclamation. This includes more than $54 million for Reclamation's WaterSMART programs, which work cooperatively with states, tribes, and local communities as they plan for and implement actions to increase water supply.
On July 14, Reclamation distributed $15 million in drought relief funds to irrigators in Oregon and California affected by the drought in the Klamath Basin. Earlier in the year, Reclamation awarded $15 million for 18 drought resilience projects; $42.4 million for 55 water efficiency projects throughout 13 states through its WaterSMART program; and $800,000 to support development of local drought contingency plans.