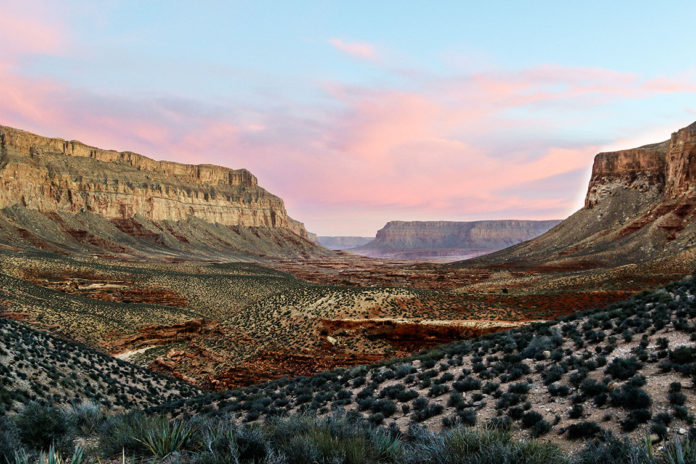 SUPAI, AZ – Secretary of the Interior Deb Haaland completed a multi-day visit to Arizona, where she met with local tribes to highlight how significant funding from President Biden's Investing in America agenda is helping support Indigenous communities in securing clean water and reliable infrastructure. This followed her weekend engagement with tribal leaders of the Grand Canyon Tribal Coalition, local elected officials, and community members to learn about their vision for conserving the natural and cultural resources in the greater Grand Canyon watershed.
On Sunday, Secretary Haaland met with leadership from the Hopi Tribe, where she announced $6.6 million in Bipartisan Infrastructure Law funding to replace the existing water distribution system in the community of Keams Canyon. In a tour with tribal leadership, the Secretary learned about efforts to ensure that Hopi residents can receive safe, arsenic-free and compliant quality water from the system. The expansion of the water system through this funding will result in the discontinued use of groundwater containing elevated levels of arsenic and the discontinued use and closure of three arsenic treatment plants.
In 2022, the Department announced $8.72 million from the Bipartisan Infrastructure Law to expand and upgrade the current Hopi regional water system project – or Hopi Arsenic Mitigation Project – in order to remove and replace the storage tanks in Keams Canyon as well as to replace an eight-mile-long transmission line running from Low Mountain Junction to Keams Canyon.
On Monday, Secretary Haaland hiked to Supai Village to meet with members of the Havasupai Tribal Council, where she highlighted how the President's Investing in America agenda is making historic investments in tribal communities, including a historic $2 billion for tribal broadband. This is the first time an Interior Secretary has visited the tribe.
Tourism is a major economic driver for the Havasupai Tribe – the reservation is located eight miles below the rim of the Grand Canyon in Supai, AZ, and is only accessible by foot or helicopter. The tribe welcomes travelers from around the world who come to see the blue green waterfalls located on the Havasupai Reservation.