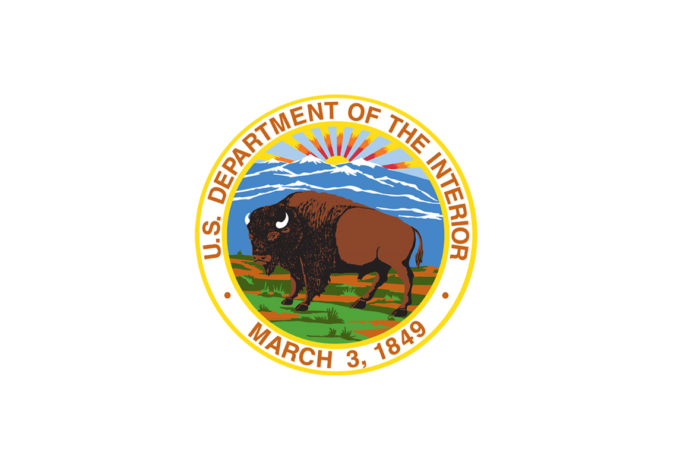 TAHOLAH, WA – Secretary of the Interior Deb Haaland traveled to Taholah, WA where she discussed the Biden-Harris administration's historic investments in tribal communities, including funding for climate resilience projects and broadband internet access.
While visiting the Quinault Indian Nation, she and U.S. Representative Derek Kilmer met with leaders of the Quileute Tribe, Hoh Tribe, Makah Tribe, Lower Elwha Klallam Tribe, Jamestown S'Klallam Tribe, Port Gamble S'Klallam Tribe, Suquamish Tribe, Skokomish Tribe, Squaxin Island Tribe, Chehalis Tribe and Puyallup Tribe.
The group toured the Village of Tahaloh, which is under threat from storm surges, flooding and tsunamis. The Quinault Indian Nation is in the process of relocating the village to higher ground. During her visit, the Secretary discussed the urgency to act to address the climate-related impacts that are displacing many coastal communities, especially tribal and Indigenous communities in regions already dramatically influenced by climate change, including wildfire and drought.
Secretary Haaland highlighted how the Bipartisan Infrastructure Deal – a central pillar of the Build Back Better Agenda – includes unprecedented investments in transition and relocation assistance to support community-led transitions for the most vulnerable tribal communities.
"As coastal communities face the increasing threat of rising seas, coastal erosion and storm surges, our focus must be on bolstering climate resilience," said Secretary Haaland. "The investments discussed today are central to the Biden-Harris administration's all-of-government approach to building more resilient communities and protecting the natural environment."
The Bipartisan Infrastructure Deal includes a $466 million investment for the Bureau of Indian Affairs, including for transition and relocation assistance to support community-led transitions. The investments include:
$216 million for tribal climate resilience, adaptation and community relocation planning, design and implementation of projects which address the varying climate challenges facing tribal communities across the country.
$250 million for construction, repair, improvement and maintenance of irrigation and power systems, safety of dams, water sanitation and other facilities.
In the meetings, Secretary Haaland also highlighted federal investments to close the digital divide in Indian Country and ensure tribal communities have the resources they need to more fully participate in today's economy. Earlier this year, Vice President Kamala Harris, Secretary of Commerce Gina Raimondo and Secretary Haaland announced the availability of nearly $1 billion in U.S. Department of Commerce's National Telecommunications and Information Administration (NTIA) grants to expand broadband access and adoption on tribal land.
A coalition of federal agencies are working together to address the digital divide in Indian Country. This year, the Interior Department and the Institute of Museum and Library Services are partnering with the U.S. Department of Agriculture's Rural Development Service and the NTIA for the 2021 National Tribal Broadband Summit, taking place throughout the month of September as a virtual event due to the COVID-19 pandemic.