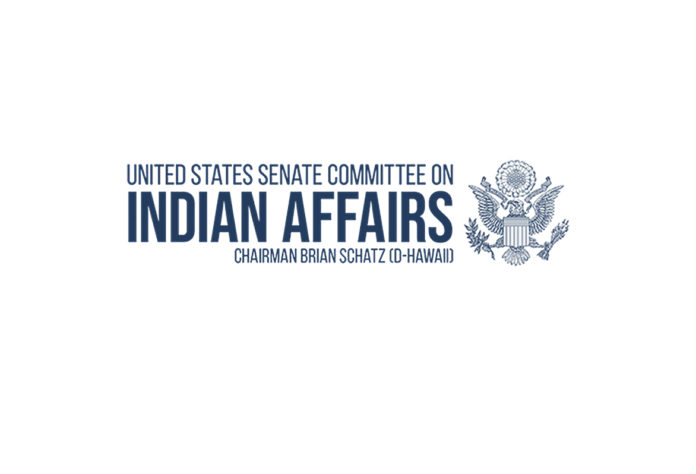 WASHINGTON, D.C. – U.S. Senator Brian Schatz (D-Hawai'i), Chairman of the Senate Committee on Indian Affairs, recently led an oversight hearing called "Examining the COVID-19 Response in Native Communities: Native Education Systems One Year Later." In the hearing, the committee heard from the Government Accountability Office's (GAO's) Education-Workforce-Income Security Director Melissa Emrey-Arras, Bureau of Indian Education (BIE) Director Tony Dearman, Schurz Elementary School Principal and Pyramid Lake Junior/Senior High School Board of Education Vice President Lance West, Ke Kula ʻO Nāwahīokalaniʻōpuʻu Principal Kauanoe Kamanā, and Belcourt School District Superintendent Michelle Thomas.
In his opening statement, Schatz highlighted the American Rescue Plan's critical role in mitigating federal shortcomings that left Native students and schools exposed to severe COVID-19 impacts.
"For many Native leaders, educators, and school officials, critical federal resources have been difficult to access, or even nonexistent. That is unacceptable, especially during a pandemic," said Chairman Schatz. "The United States must fulfill its trust responsibility to support Native-serving schools and provide comprehensive educational opportunities to American Indians, Alaska Natives, and Native Hawaiians. That's why this committee worked to ensure President Biden's American Rescue Plan contained more than $2.5 billion dollars for Native students, including the first dedicated funding for Native Hawaiian and Alaska Native education organizations, to address their COVID-related needs."
During questioning, Schatz underscored his commitment to working with the BIE and other Native education stakeholders on comprehensive school reopening guidance.
"I understand, first of all, schools are going to have individual needs [and] different situations as it relates to the COVID-19 pandemic. And you have tribal sovereignty, which has to be exercised. So all of that is the context," said Chairman Schatz. "And yet, it still occurs to me that BIE needs to display some leadership here on criteria for reopening, on mechanics of reopening, on how to provide resources from CDC or local health agencies or whomever is most helpful. Because yes, that sovereignty has to be exercised, but it really can't be exercised without the logistical support, without the technical support, without the expertise on the public health side. So hopefully we can work together on clarifying reopening criteria… We should not, by virtue of our bureaucracy not being mobilized, end up in a situation where an individual principal has to behave like some public health expert. That is not what they're trained to do, and they should be able to rely on our federal agencies to provide that guidance on when, how, and under what circumstances to reopen."