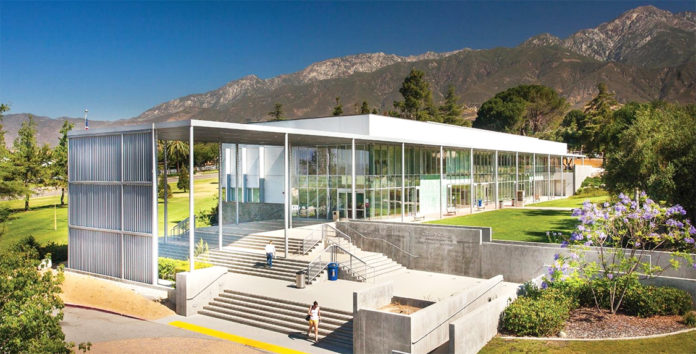 HIGHLAND, CA – More students will have access to hospitality management and culinary arts training and careers with the support of a three-year $1.7 million grant from the San Manuel Band of Mission Indians.
Chaffey College plans to create a career pipeline through the partnership with San Manuel, offering at least six paid internships per semester, doubling the number of students able to enroll in the programs and adding faculty and staff positions. More than 30 culinary and hospitality students will be able to apply for scholarships covering multiple semesters, becoming "San Manuel Scholars" through Chaffey's "Fund a Dream" program.
"We are excited to embark on this partnership with the San Manuel Band of Mission Indians because the demand for skilled workers in hospitality management and culinary arts in our region is expected to grow significantly in the coming years," said Henry Shannon, Chaffey College Superintendent and President. "We are grateful to San Manuel for giving us the resources to help meet this demand."
The funding will allow Chaffey to provide students with state-of-the-art, industry standard kitchen equipment as well as a food truck. It will also help pay for uniforms and knife kits for culinary students.
"We are excited about the tribe's new partnership with Chaffey College Hospitality Management and Culinary Arts Program, which will provide career opportunities for local students," said David Kopasz, Chief Hospitality Officer at Yaamava' Resort and Casino. "Talent development and education are some of the core principles to our success here, and this partnership will foster tremendous opportunities for hands on experience and an exciting career path with our hospitality team."
Chaffey will be able to accommodate more students by taking a "flipped classroom" approach – delivering lectures and video instruction remotely and reserving classroom time for laboratory activity. The programs will be open to Chaffey students, employees of San Manuel's Yaamava' Resort and Casino, as well as high school students. Through the California Virtual Campus program, students at other community colleges who are interested in hospitality management can also enroll.
"We pride ourselves in giving Chaffey students the preparation they need to hit the ground running their first day on the job," said Laura Hope, Associate Superintendent of Instruction and Institutional Effectiveness. "This partnership will give our hospitality and culinary programs an extra boost to prepare more students for lucrative careers."
Students will be able to apply for paid internships with Yaamava' after completing a year of instruction and other requirements.