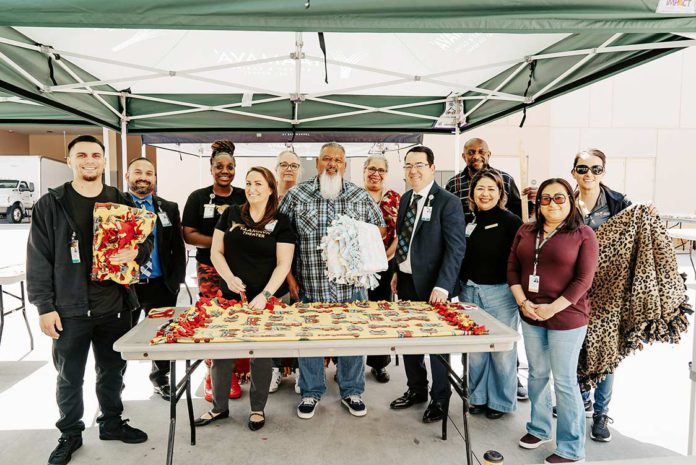 HIGHLAND, CA – For the third year in a row, the San Manuel Band of Mission Indians' tribal government operations and Yaamava' Resort & Casino at San Manuel have received Great Place To Work Certification. This year, 81 percent of team members said it's a great place to work – 24 points higher than the average U.S. company.
Great Place To Work is an authority on workplace culture, employee experience, and leadership behaviors. The survey measures team members' level of trust in an organization and the consistency of their experience.
"San Manuel is grateful to our team members and proud to lead an enterprise that has achieved certification as a Great Place to Work for the third year in a row," said Lynn Valbuena, Chairwoman of the San Manuel Band of Mission Indians. "Since day one, we have endeavored to create a work environment that reflects our Serrano tribal culture and values where our team members are respected, feel welcomed, supported, and rewarded for their dedication and hard work."
The tribe prides itself on creating a robust work environment and offering unique experiences to help team members reach their full potential. A few examples are team member talent shows, annual team member appreciation days and various scholarship funds offered by the tribe.
"San Manuel is a unique employer that brings together tribal government operations, hospitality, gaming and entertainment into a single enterprise that helps ensure the tribe's livelihood today and for generations to come," said Laurens Vosloo, Chief Executive Officer, San Manuel Band of Mission Indians. "It's an honor to work for an enterprise where more than 80 percent of our team applauds the tribe for fostering a welcoming, safe, and respectful culture. This recognition is one of many that validates why San Manuel is a great place to work."
"The tribe's continuous and generous contributions to the community make this a purposeful place to work," said a San Manuel team member. "There is no other employer like us in the area and that offers unique and valuable professional experiences to the employees."
"The amount of benefits this company offers to its employees is like nothing I've ever seen or heard of," said another team member. "From educational discounts to endless employee incentives and benefits."