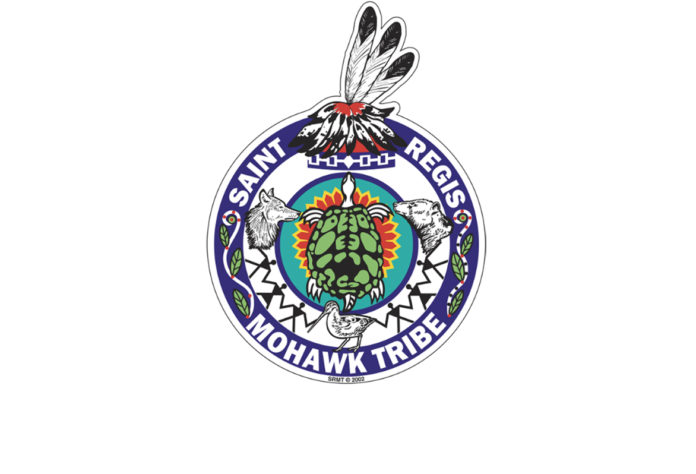 AKWESASNE, NY – The Saint Regis Mohawk Tribe's (SRMT) Office of Economic Development (OED) announced that 284 tribally registered businesses in Akwesasne, NY have received business support through the SRMT Pandemic Recovery Business Support Program (PRBS). The recovery funds were made available from the U.S. Treasury Department under the American Rescue Plan Act (ARPA).
Tribal Chief Michael Conners expressed his continued appreciation for the Office of Economic Development's assistance in helping Akwesasne businesses. "When the Office of Economic Development proposed the Pandemic Recovery Business Support Program, we were pleased that it continued their efforts to provide financial support to help local businesses respond to the ongoing economic impacts of the Pandemic," said Chief Connors.
In November 2021, the Office of Economic Development issued letters directly to all tribally registered businesses explaining the business support program and its application process. To be eligible, tribal businesses needed to still be in operation during the pandemic, owned by an enrolled tribal member, and physically located within the southern portion of Akwesasne.
The SRMT Pandemic Recovery Business Support Program's initial focus was Akwesasne businesses that received assistance through the 2020 SRMT Small Business Relief Program, which resulted in 315 tribally registered businesses receiving financial assistance under the Coronavirus Aid, Relief, and Economic Security (CARES) Act.
By the end of December 2021, the tribe's Office of Economic Development intends to provide more than $1.35 Million through the Pandemic Recovery Business Support Program to Akwesasne restaurants, gas and convenience stores, artists and cultural businesses, retail and professional services, part-time businesses and large enterprises.
"In return for the business support, we ask business owners and other recipients to please complete a business information survey that will be emailed to them," said Tribal Chief Beverly Cook. "Completing the survey will help the OED to document and explore the challenges businesses face on a daily basis."
Business owners should prioritize the survey and can reach out to the Office of Economic Development directly for assistance with its completion. The OED will be notified of responses as soon as the survey is submitted.
The follow up to the PRBS will be announced in January 2022, which will assist new businesses. OED Director James Lazore explained that "The New Recovery" program will ensure those local businesses that have not received help previously will be eligible to obtain assistance. 
"It is the OED's goal to provide as much financial support as we can with the ARPA funds to help our local entrepreneurs during their economic recovery," said Lazore. "In the New Year, our office will reach out once again, to work with new Akwesasne businesses on pivoting to a more prosperous way out of the pandemic."
"We all remain in this together and the collaboration of Akwesasne businesses has been an integral part of keeping our community safe," said Tribal Chief Ron LaFranc. "We are pleased that once again we can provide Akwesasne businesses with another one-time grant to help them with the pandemic's financial impact."