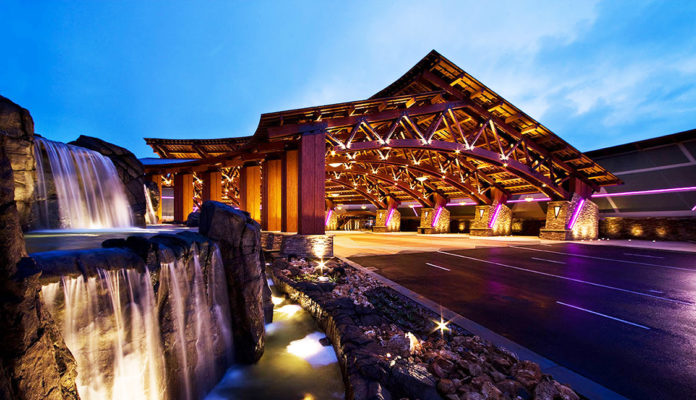 SACRAMENTO, CA – The Sacramento Kings recently announced a multi-year partnership with Red Hawk Casino, beginning during the 2022-23 NBA season.
"We are excited to partner with Red Hawk Casino and build on our commitment to bringing world-class experiences to our fans," said John Rinehart, Sacramento Kings President of Business Operations. "Red Hawk Casino's industry leading hospitality will be reflected throughout select premium spaces we are refreshing in Golden 1 Center."
"Red Hawk Casino is thrilled to join the Sacramento Kings family as the official casino partner in California," said Bryan deLugo, Red Hawk Casino President and CEO. "We are proud to support Sacramento and the Kings and we are looking forward to providing an unmatched all-inclusive casino and resort experience in the very near future."
Through the partnership, Kings fans and Golden 1 Center guests will have a chance to win exclusive casino experiences, family getaways and other rewards. Red Hawk Casino visitors and rewards members will also have opportunities to win access to Kings game tickets, Golden 1 Center show tickets, merchandise and memorabilia.