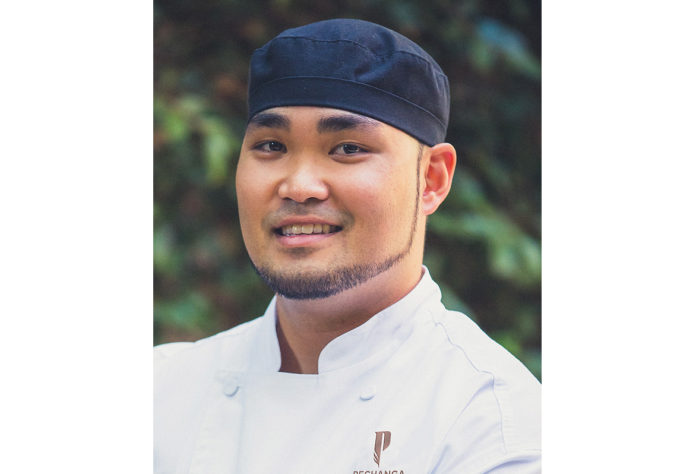 TEMECULA, CA – Ronnel Capacia has been promoted to the position of Assistant Executive Chef at Pechanga Resort Casino.
Capacia developed an affinity toward cooking as a child. When he took his first job at Pechanga Resort Casino in 2004 as a employee cafeteria busser, he had no idea his aspirations would lead him to a top spot in the culinary division at one of the country's largest resort/casinos. Capacia now directs a team of more than 150 as Pechanga's Assistant Executive Chef.

"This is a dream come true," says Capacia. "I've worked really hard to get to this position and believe me, I have no intention of slowing down now. It's exciting and humbling my team believes in me to help lead Pechanga's food and beverage division, and to give our guests the best dining experience with the freshest ingredients."

Born and raised in Guam, Capacia and his family moved to the U.S. in 2001 so that he and his brothers could experience better education and career opportunities. His family settled in the Murrieta and San Diego locales with a sizeably larger population than Guam's 170,534 people. Even as a child, his family suspected Capacia would get involved in the culinary arts later in life. Capacia recounts that, before big family gatherings, he would be the one inside the kitchen helping his mom prepare food for the parties while his brothers played outside. While attending high school, first in Guam and his final two years in Murrieta, he worked in a variety of restaurants including sushi, a mom-and-pop Chinese restaurant, as well as for corporate chain eateries.
Capacia applied for a job at Pechanga Resort Casino in 2004 and, to get his foot in the door, took a job as a food busser in the employee cafeteria. He was quickly promoted several times within Pechanga's food and beverage department, first to Paisano's Italian, later to the AAA Four Diamond Great Oak Steakhouse as a line cook, and then to sous chef position at the award-winning steakhouse. He was promoted to the head chef position at Kelsey's restaurant in 2014 and continued his upward march toward culinary department leadership.