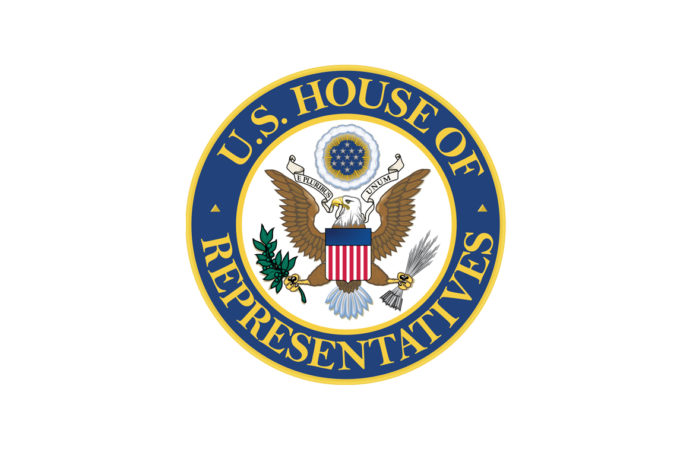 WASHINGTON, D.C. – U.S. Representative Melanie Stansbury (NM-01) testified in a House Natural Resources Committee hearing in support of her Buffalo Tract Protection Act. The bill protects the ecosystems and communities in Sandoval County and the ancestral lands of the Pueblos of Santa Ana and San Felipe from further mineral development. The committee also heard from Las Placitas resident and Chair of the Land Use Protection Trust, Mary-Rose de Valladares, who testified about the community's public health and environmental concerns presented by additional gravel mining.
Rep. Stansbury led the Buffalo Tract Protection Act alongside Representatives Teresa Leger Fernández (NM-03), Jerry McNerney (CA-09), and Jared Huffman (CA-02) last November. The Senate version of the legislation, led by U.S. Senators Martin Heinrich (NM) and Ben Ray Luján (NM) was recently heard before the Senate Committee on Energy and Natural Resources. In May, Rep. Stansbury led a letter to Secretary of the Interior Deb Haaland asking for an administrative withdrawal of the Bureau of Land Management (BLM) land in question while Congress works on a legislative solution.
"Last week, I was fortunate enough to meet with the Governor and leadership of Santa Ana Pueblo, who shared about the historical and cultural importance of these ancestral lands, which are tied to the origins of the Pueblo itself," said Congresswoman Stansbury. "When I speak to the residents of Placitas, Santa Ana, San Felipe, Bernalillo, and the other communities that are nearby, they are clear and unified in opposition to the development of these lands. It is criminal and unconscionable to put profits and the bottom line of multinational corporations between the cultural, historical, and environmental well-being of our communities. And that is why we have introduced this legislation, because legislative withdrawal is the best way to protect these lands permanently and to do exactly what we were asked to do when we were elected, which is to listen to and act on the will of our communities."
New Mexico's Sandoval County already contains six gravel mines, including four of the state's largest. In 2012, the BLM's Rio Puerco field office released a draft Resource Management Plan (RMP) that would allow additional mineral development, including gravel mining, on tracts of public land in several counties across New Mexico. The draft RMP received an unprecedented number of public comments in opposition to additional gravel mining.
The Buffalo Tract Protection Act aims to address these concerns and protect the public health of local communities, ancestral lands of surrounding Pueblos, and key wildlife corridors by withdrawing four BLM-owned parcels from any mineral development while keeping the BLM's ability to exchange, sell, or lease surface rights.
"The community is in agreement about the extensive harmful impacts of existing mining," said de Valladeres. "Migration to Placitas has suffered. Property values have suffered, not only of adjacent properties, but throughout Placitas. Sandoval County's tax base has suffered. Residents of the larger Albuquerque area have suffered loss of land for potential low-impact recreation and we are also now at risk of losing sacred spaces." 
The Buffalo Tract Protection Act is reflective of the long-term needs of the communities in New Mexico, and will serve and benefit the land, the people, and the wildlife who have resided and continue to live around Las Placitas, New Mexico including the Pueblo of San Felipe and the Pueblo of Santa Ana.
The Buffalo Tract Protection Act has been endorsed by Santa Ana Pueblo, San Felipe Pueblo, the Town of Bernalillo, Sandoval County, San Antonio De Las Huertas Land Grant, Las Placitas Association, the Eastern Sandoval County Citizens Association, Pathways, the Placitas Chamber of Commerce and the Land Use Protection Trust.