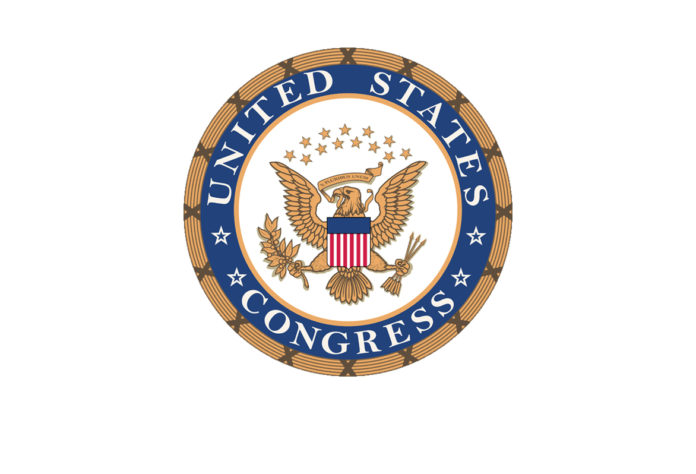 WASHINGTON, D.C. – U.S. Representative Derek Kilmer (D-WA) and U.S. Senator Elizabeth Warren (D-MS) unveiled the Honoring Promises to Native Nations Act, historic legislation to address chronic underfunding and barriers to sovereignty faced by Indian Country as a result of the federal government's failures to meet its trust and treaty responsibilities. The legislation would hold the federal government accountable for honoring the country's legal promises to Native peoples.
In December 2018, the U.S. Commission on Civil Rights (USCCR) released a report, Broken Promises: Continuing Federal Funding Shortfall for Native Americans, which the lawmakers viewed as a call to action for the entire U.S. Congress. The Broken Promises report, which was undertaken at Representative Kilmer's request in 2015, evaluated whether the federal government has met its trust and treaty obligations to Native peoples, particularly pertaining to federal spending in the areas of housing, education, health care, economic development, and public safety. This legislation implements the recommendations of that report.
Based on feedback from tribal nations and Native communities, expert and public input, and extensive research and analysis, the Broken Promises report concluded that federal programs designed to support the social and economic well-being of tribal nations and Native peoples remain chronically underfunded and often inefficiently structured. While the federal government has substantial trust and treaty obligations to tribal nations, it has repeatedly failed to honor these obligations. The report states: "The United States expects all nations to live up to their treaty obligations and it should live up to its own."
The Honoring Promises to Native Nations Act includes provisions to reaffirm the nation-to-nation relationship between the federal government and tribal nations and to strengthen federal programs that support Native communities. This includes mandatory, full, and inflation-adjusted funding whenever possible. The bill mirrors the structure of the Broken Promises report, dedicating a title to each of the major areas covered by the report: Criminal Justice and Public Safety, Health Care, Education, Housing, and Economic Development.
In 2019, in response to the release of the Broken Promises report, then-Congresswoman Deb Haaland (D-NM) and Senator Warren released a legislative proposal for this bill to further a process of soliciting and receiving feedback and input from tribal governments and citizens, tribal organizations, urban Indian organizations, experts, and other stakeholders. They and members of their staff also met with tribal leaders and discussed the proposal at tribal conferences. They received extensive feedback, which informed the development of the Honoring Promises to Native Nations Act. In 2020, they also asked the USCCR to update the Broken Promises report in light of the COVID-19 pandemic, which the USCCR agreed to do, before publication of the update was blocked by the USCCR's Republican appointees. Senator Warren and Representative Kilmer, who succeeded Congresswoman Haaland as the bill's House lead, have continued to receive extensive feedback to inform the development of the legislation.
"For too long, the federal government has failed to live up to its treaty and trust responsibilities to tribal nations," said Rep. Kilmer. "As a result, too many Native communities lack adequate housing, health facilities, schools, justice centers, roads, telecommunications, water, and other basic infrastructure required to deliver needed support services. Congress and the federal government have a moral and a legal obligation to fulfill the promises made to Indian Country. That's why I'm proud to introduce this legislation with Senator Warren to help reverse the decades-long pattern of systemic funding shortfalls to Native communities and to strengthen federal programs that support Indian Country. Congress should move swiftly to get this legislation enacted. It is long overdue."
"For generations, the U.S. government has clearly failed to fulfill its commitments to tribal nations," said Sen. Warren. "This bill is sweeping in ambition to make good on those commitments and empower Native communities, and it provides a much-needed legislative blueprint to deliver significant, long-term funding for the advancement of Native Americans. I won't stop fighting to ensure the U.S. government honors its promises."
"The Commission urged Congress to honor the federal government's trust obligations and pass legislation that would finally provide steady and equitable funding to fully address the unmet needs to support the public safety, health care, education, housing, and economic development of Native tribes and people," said USCCR Commissioner Debo P. Adegbile. "We are grateful that Senator Warren and Congressman Kilmer have incorporated the Commission's recommendations into actionable legislation with the Honoring Promises to Native Nations Act and it was a pleasure to collaborate with them on this much-needed legislation."
The National Congress of American Indians (NCAI) hosted a panel discussion on the legislation at its annual convention last month. That discussion addressed what is in the legislation and how it can be strengthened. Senator Warren and Congressman Kilmer have invited comments and feedback on how to refine and improve the legislation in the next Congress. Written input can be submitted at [email protected].