PORTERVILLE, CA – Recent storm activity has caused extensive flooding and damage on the road to the Tule River Reservation. As a result, all roads entering the Tule River Reservation are currently closed. The Tule River Tribe and Office of Emergency Management are working to evacuate the Eagle Mountain Casino guests and team members safely.
"Eagle Mountain Casino will be closed until further notice," said Neil Peyron, Chairman of the Tule River Tribe. "We are shuttling everyone at the casino to the reservation entrance and walking them across on what remains of the road. The goal is trying to restore the road to a point where we can have regular vehicle traffic."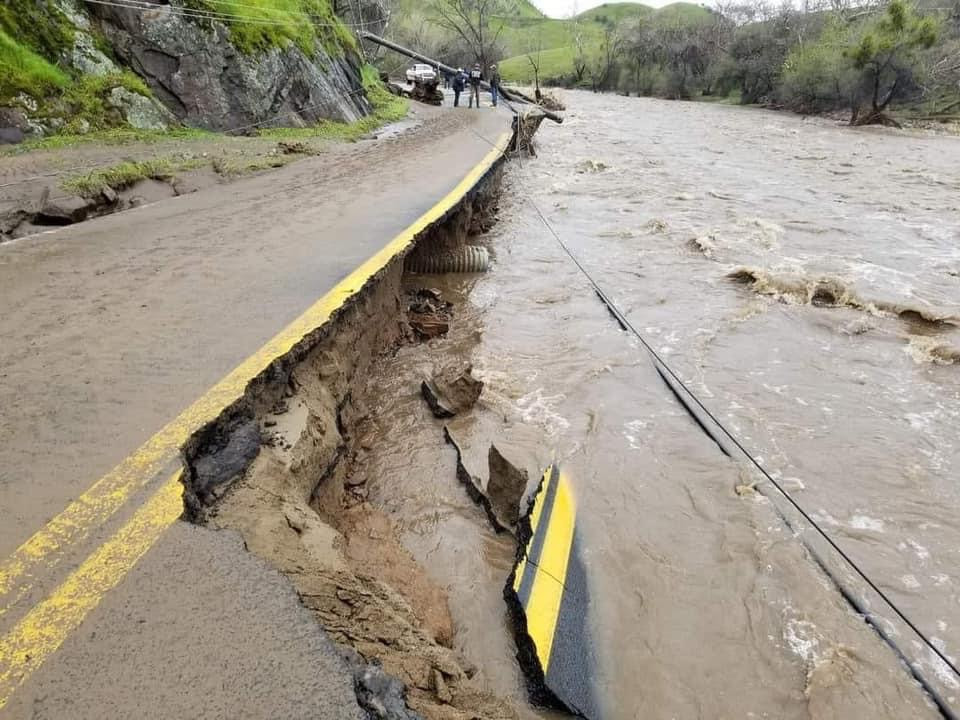 The safety of the tribal community is the tribe's priority, and getting the roads repaired for safe travel.
"The current priority for the Tule River Tribe is providing emergency vehicles access to the road and repair of infrastructure," said Peyron. "No heavy vehicles are allowed, foot traffic and light side-by-side vehicles are allowed at this time to shuttle casino guests and to deliver emergency essentials to residents."
The Tule River Reservation residents are recommended to stay at home or shelter in place until further notice. Helicopters will assist residents with medical emergencies.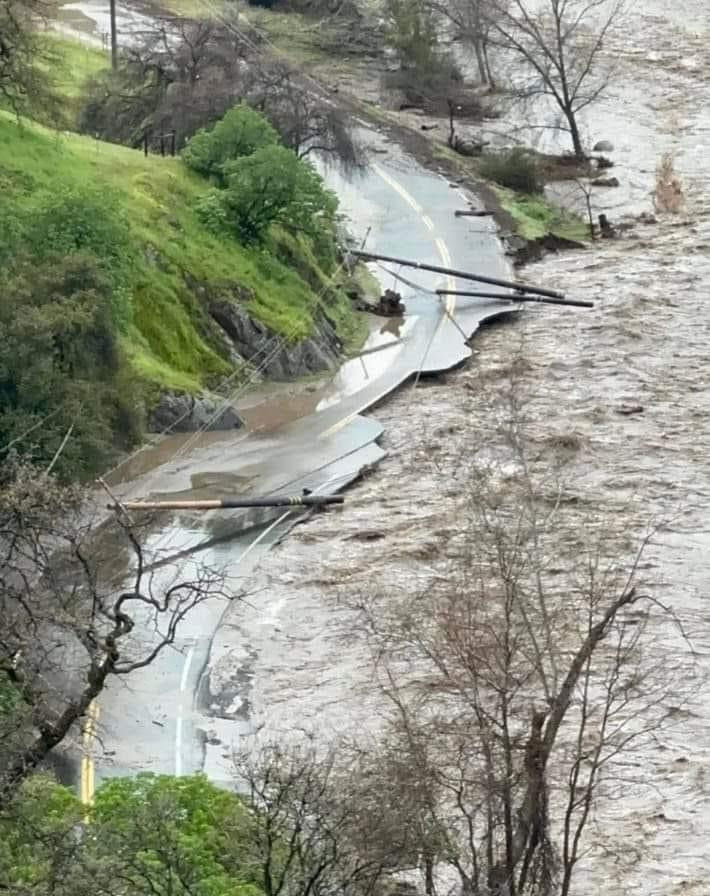 "We are looking for everyone's cooperation to stay off the roads so we can evacuate the casino and people with medical emergencies, then we can coordinate emergency deliveries for residents," said Peyron.
The Tule River Reservation will also be without power until the damaged poles are repaired. The tribe is currently in contact with Southern California Edison and will provide an update as soon as possible.
"Bridges and roads will be assessed soon, and Tulare County will be on site tomorrow to make sure the roads are secured. Our goal will be to keep everyone informed as best we can," said Peyron.
Currently, Eagle Mountain Casino is located 17 miles east of Porterville and is a full-service casino owned and operated by the Tule River Tribe.