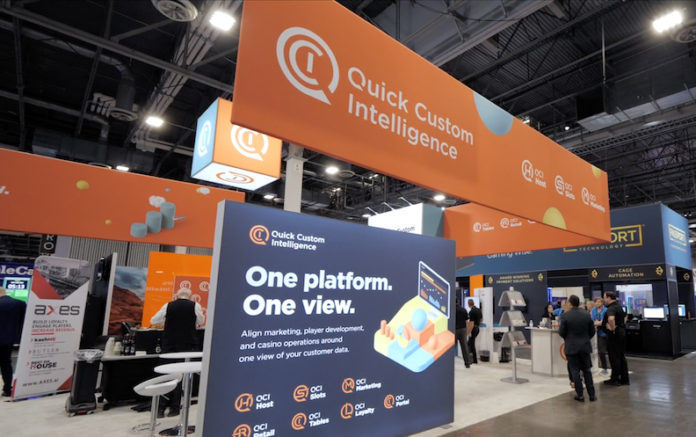 SAN DIEGO, CA – Quick Custom Intelligence (QCI) has announced the launch of version 5.2 of its flagship product, the QCI Enterprise Platform. The release includes over 200 new features and enhancements, making it the most significant update in the company's history. The 5.2 version upgrade focuses on three key areas – player development, marketing, and gaming operations.
In player development, the latest version introduces advanced predictive algorithms for customer forecasting, as well as integrated communication tools including voice, mass text, and mass email capabilities. This enables businesses to effectively streamline their customer outreach and engagement strategies.
For marketing, QCI 5.2 has matured significantly, having successfully delivered tens of millions of marketing offers through a wide variety of promotional segmentations. The product's calculation engine has been expanded to include over 100 player-worth calculations, providing users with a powerful and versatile tool for maximizing their marketing efforts.
The updated analytics feature offers users unparalleled flexibility to deliver an extensive range of analytics tailored to their unique needs. This allows businesses to make data-driven decisions with increased precision and confidence.
In addition to these improvements, QCI 5.2 introduces the QCI Resort Toolbox, a suite of packages built on the QCI Enterprise Platform that includes QCI Campaign, QCI Opportunity, and QCI Insight. These comprehensive intellectual property packages provide operators with a robust framework to create their own resort tooling, starting with the wealth of knowledge and expertise provided by the QCI industry team.
"We are thrilled to release version 5.2 of our Quick Custom Intelligence software, which reflects our commitment to continuous innovation and providing our clients with the most advanced and efficient solutions in the market," said Andrew Cardno, CTO of QCI. "We are confident that the enhanced features and functionality of this release will empower businesses to make smarter decisions and optimize their operations for maximum success."